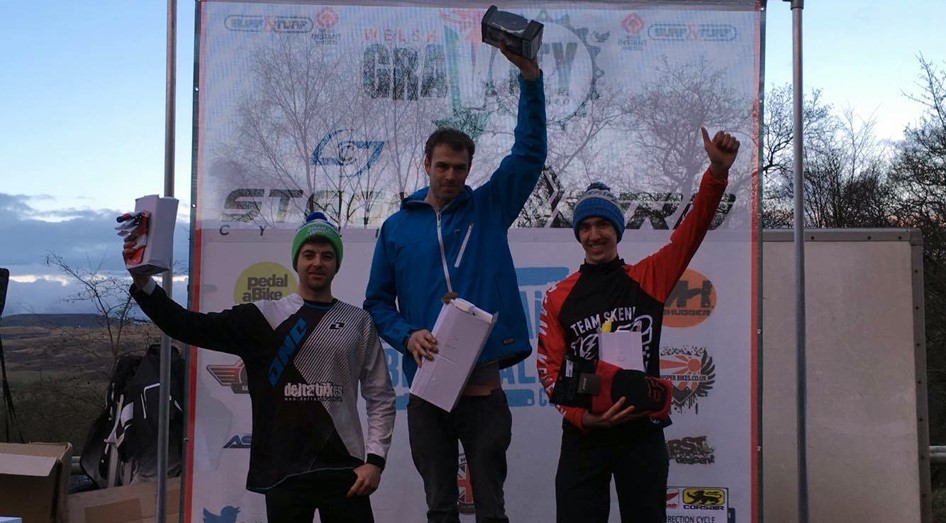 on the top step again
After the first round at Afan last week where I managed to take the win I felt confident with round 2 of Welsh Gravity enduro (first round of Mini Enduro). Bike Park Wales has always been a race where I am not sure if I enjoy, being so fast and mainly gravel it's just something that I am not comfortable with I much prefer the mud and roots!
Arriving really early on a cold and dry morning it was straight into some practice on the Giant Reign 1. I knew most of the trails already fairly well so it was mainly just a warm up that turned into 14 miles looping the trails.
Stage 1
Just after midday the stages opened, Stage 1 was fun, started with some awkward corners which I had quite messy and then some fast flowing corners and a windy fire road gap that made most people a little nervous at the speeds we were going, It turned into a fairly steep climb and then just some humps to the finish.
Stage 2
Vicious valley is a rocky stage and pretty physical, I felt good on the stage no real mistakes although on a few corners I definitely felt the limits of grip nearly losing it on a few of the corners!
Stage 3
Sixtapod is a stage that I really like to ride for fun but with a 200m or so sprint to start it wasn't a stage that I was looking forward to. With the wind going the opposite way as usual it was behind us which definitely made it easier. The track is fun loads of jumps and swooping turns which you can pump in between pedalling hard, I felt great on this one, exhausted at the end but happy with the run.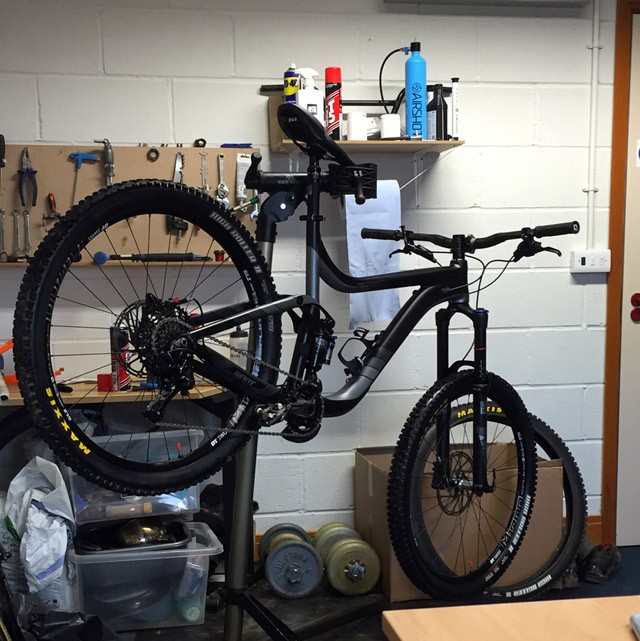 Stage 4
Willy Waver is another favourite of everyone, super fast, loads of jumps and berms. Again a little scary racing down with the speeds that were possible but none the less great fun and really enjoyed, it was the only stage that didn't involve excessive pedalling. Managed another good run, I didn't hold back on the rough bits I just lent back and didn't brake at all the bike handled it well I was surprised how well it handled the rocky rough stuff as I had put a little more pressure in the tyres than usual for rolling (29PSI rear and 27PSI front) that made it a little harder to hang onto but I think it worked well!
I was chuffed to take the win on every stage…
… and happy to be on the top step of the podium.
Charles