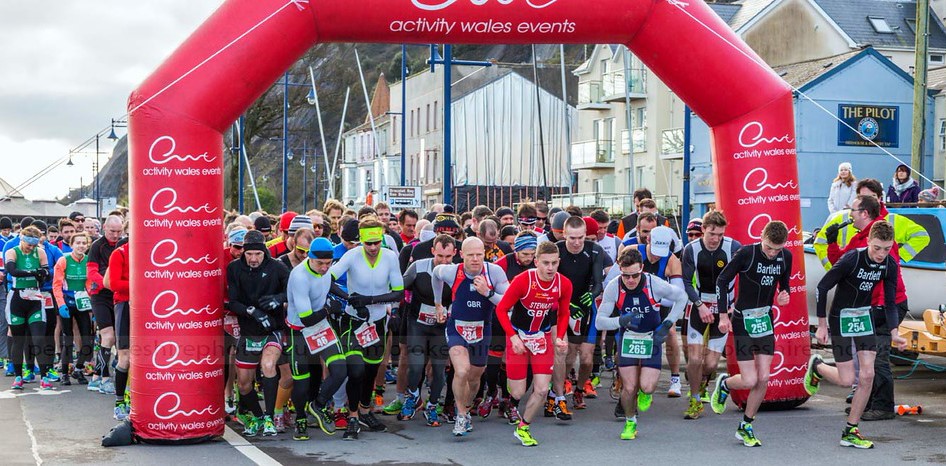 MY FIRST WIN OF THE SEASON
After not having the best of seasons last year due to health problems, I was disappointed and down with myself that races did not go my way. However, this season I wanted to rectify that by being more sensible with my training, eating and sleeping habits and by finally racing strong again. In order to find out if this has worked, I wanted to kick off my season with a local race which had a large number of high-level athletes.
The one race that stood out for me was the Mumbles Duathlon as over the past few years it has had some top athletes which I knew could ride a bike pretty fast, and with the undulating Gower roads with a cheeky 20% climb mid-way through the 30k bike course. I knew this would test my abilities.
The Race
Tactically I knew this hard honest course would favour me due to my light body weight, however, I knew there would be some time trial power houses on the bike that would definitely give me a run for my money so I could not afford to be complacent.
The race itself consisted of a 5k run followed by a 30k bike then another 5k run. This to me sounded like the perfect opener to my season as an elite triathlete.
My plan during the race was to lead out the run and come in first to transition one as I knew I needed a good buffer going into the bike as some of the athletes had a good 20kg more power than me. Therefore, my aim on the bike was to hold off the athletes that were chasing me and then to have a good second run in order to secure a podium position.
The run turned out to be 5.2k and still ran it in a comfortable 16 minutes with a good 30 seconds to the second place competitor.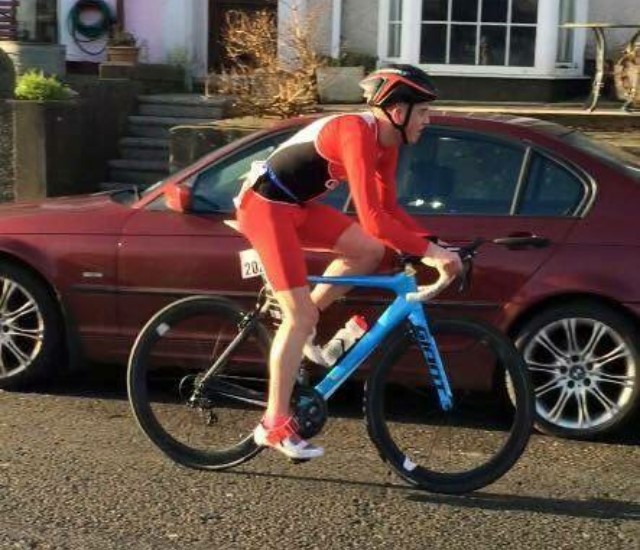 On the Bike
Now for the bike! First out of transition on my Giant Propel Pro 1 which is dirty fast, and managed to hold off all bar one cyclist who had the fastest bike split of the day, however, he was unable to put a considerable time gap on me.
Coming in second to transition 2 ,30 seconds down, did not worry me as I knew my run was in good form. However, after the solid bike course, my legs weren't working like they normally do and cramp was an issue, but I managed to catch the lead before the turn around point at 2.5k and then comfortably brought home the win.
The feeling of being on top again is the best feeling an athlete can have and I didn't want that last run to end, but then again I did because my legs were telling me otherwise.
Overall this race has made me more confident and has given me more self-esteem to proceed on to my next race. Finally, I can move on and put last season behind me and look forward to the season ahead.
Onwards on upwards!
Deri Stewart