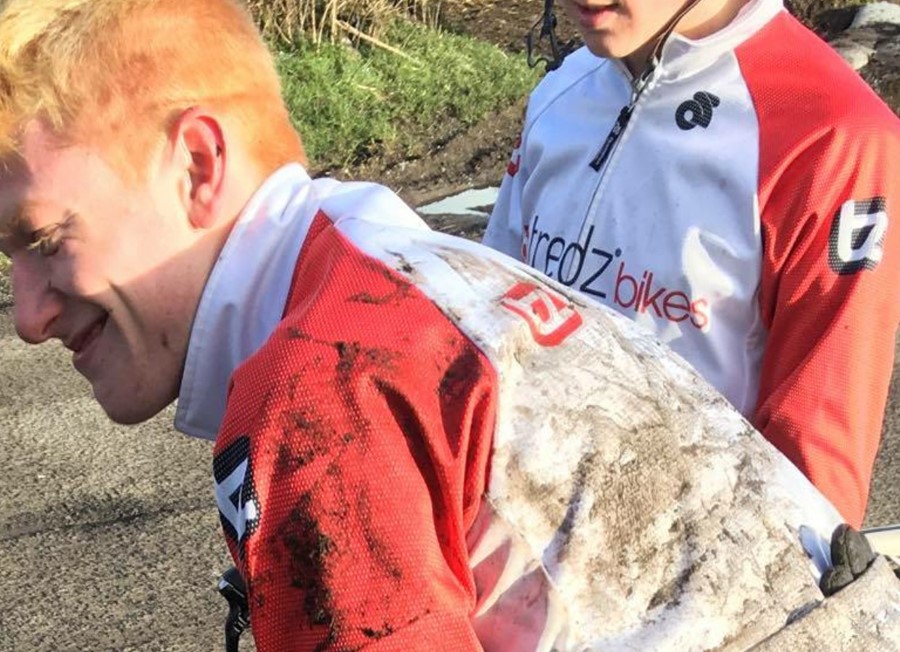 is winter coming to an end
Christmas and New Year was a struggle for me. Everything was trying to pull me away from training. I managed to make it through this period, training consistently, and it put me in good shape to take January by storm.
I have really enjoyed the last 4-6 weeks training. Because I've enjoyed it, I've been more motivated. Because of my motivation, I've been able to train more! Training more = getting stronger, faster and fitter. However, feeling as good as I did and as strong as I did, I guess I had to be put in my place; coming off my bike did just that.
I slipped my cleat out of the pedals while flying downhill at 60kph and, as I'm sure you can imagine, it was not a good feeling. I freewheeled, with no control, straight into and over a hedge, finishing up with a 10/10 landing on my behind in a cold, wet, muddy field.
After riding home gingerly with one hand I had a nice relaxing seat in A+E for 4 hours. The X-Ray showed that nothing was broken… thank Goodness! If you have ever come off your bike at speed, you'll know that to come off practically unscathed is very lucky indeed. That is just how I feel.
I'm looking forward to my next block of training and I'm looking forward to getting stronger and faster. With new motivation. After such a spectacular 10/10 landing, I'm sure it can be done.
Ieuan Cooke