When you're on the trails, the weather can turn at a moment's notice. Bringing along a versatile MTB jacket can make your ride much more comfortable. With so many choices on the market, we've handpicked the best MTB jackets for you here.
A key feature to look for in any MTB jacket is waterproofness. The nature of off-roading means you're exposed to all the elements. Even just a rain shell can make a big difference to your enjoyment when the clouds part. Being windproof is also another plus, especially when you're tearing down singletrack in mid-winter.
Mountain biking speeds are much slower than road cycling, so a focus on breathability and venting is more important for any great MTB jacket than road jacket. Plenty of airflow helps to stop you from the dreaded 'boil-in-a-bag' feeling.
You'll also want a jacket with a looser cut to give you plenty freedom to move while riding. Extras such as a hood, waterproof pockets and reflective elements are good to look for in any cycling jacket.
Madison Zenith Softshell Jacket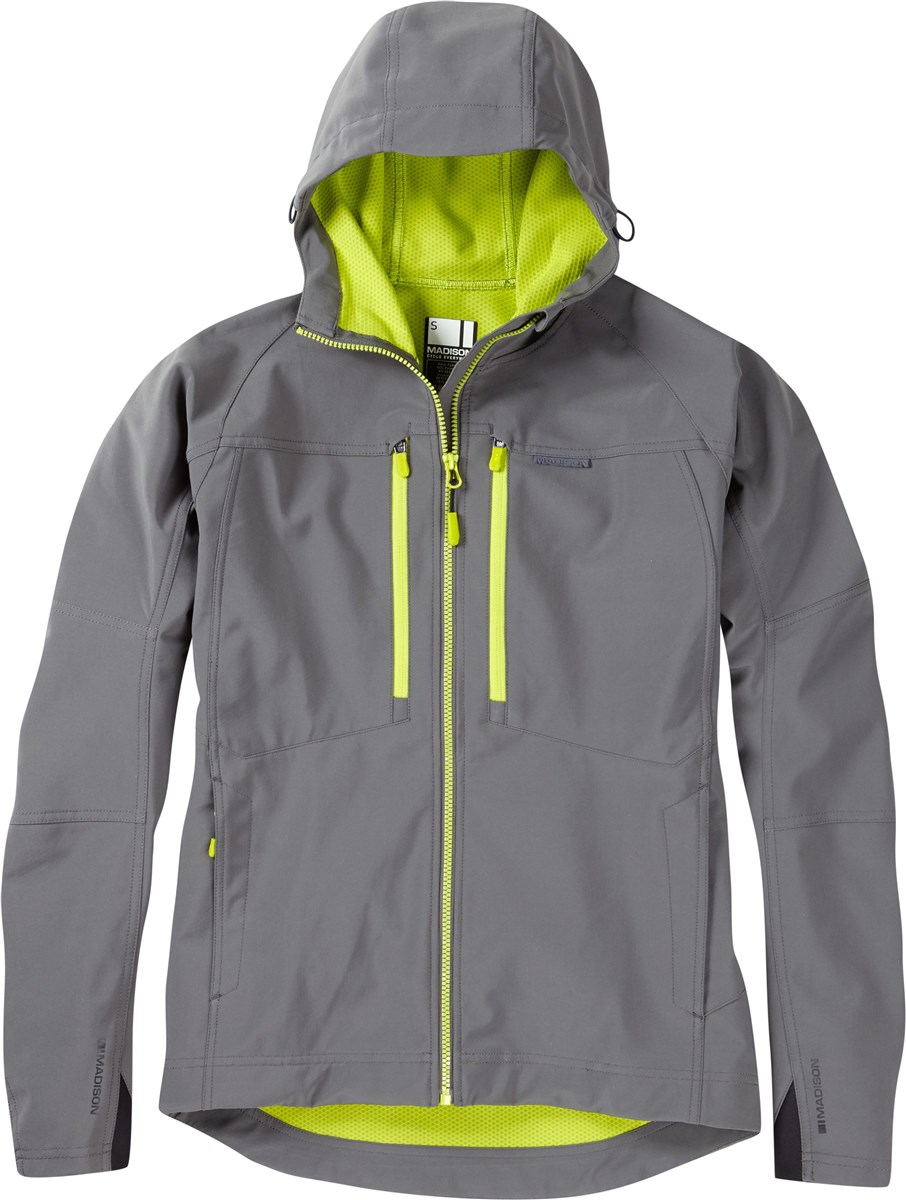 Waterproof Water Resistant
---
Windproof Yes
---
Pockets 2 chest, 2 hand
---
Best For Not overheating on your ride
---
Review
First on our list of the best MTB jackets is the great value Madison Zenith softshell. This lightweight cycling jacket is ideal for those spring/ autumn rides where you want extra thermal protection without getting too hot. A softshell fabric offers plenty of stretch without the bulk while extended sleeve is articulated for comfort while riding. A handy lycra cuff ensures you get a great fit with your cycling gloves.
The Zenith comes with a relaxed cut, making it perfect for everyday riding and commuting. Single hand draw cords also help you get the best fit for you. Multiple pockets on the front and rear give you ample room to stash your ride essentials. The two chest pockets are also mesh backed, so can double up as vents too.
A lightweight softshell that is practical for year-round trail riding.
Fox Clothing Attack Windproof MTB Jacket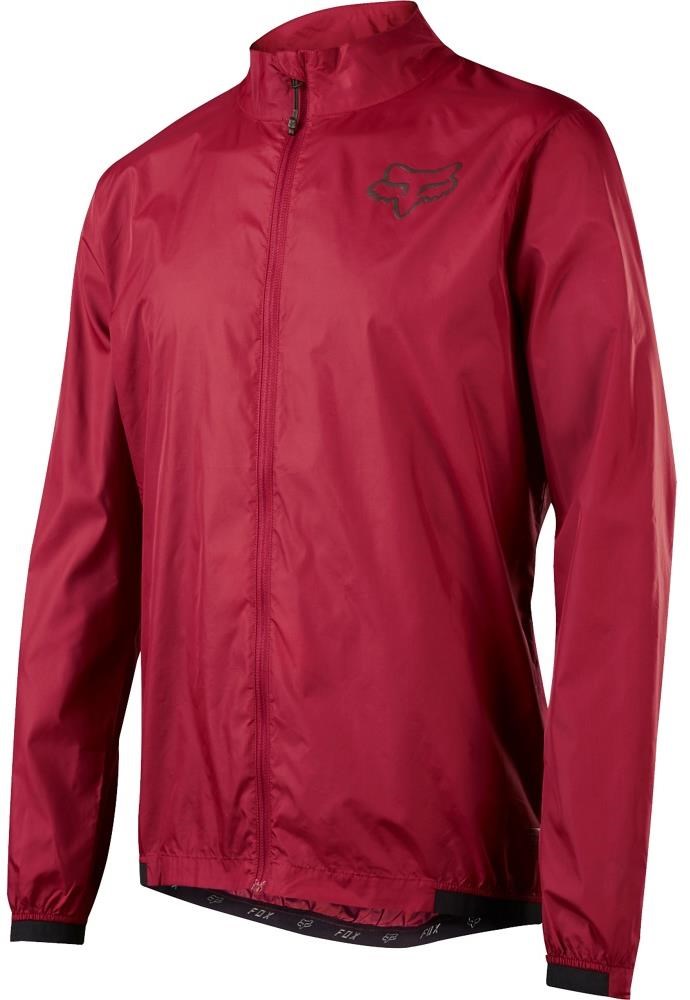 Waterproof Water Resistant
---
Windproof Yes
---
Pockets No
---
Best For Packable protection on changeable rides
---
Review
The Fox Clothing Attack MTB jacket is another very lightweight option with added water-resistance, making it a great packable for changeable conditions. You can stow the Attack in your backpack while the sun is out, and the trail heats up, but when the clouds descend, and it starts to drizzle, simply whip the Attack out of your bag and you're ready to go.
This lightweight MTB jacket is treated with DWR to help shed water as you go while the lightweight (just 50g) Cordura Ripstop main body offers long-lasting use. A zoned perforated back panel and cuff offers improved breathability. An elastic cuff and hem keep everything in place as you ride. High vis reflective elements.
A great packable jacket for changeable conditions.
Altura Mayhem 2 Waterproof Jacket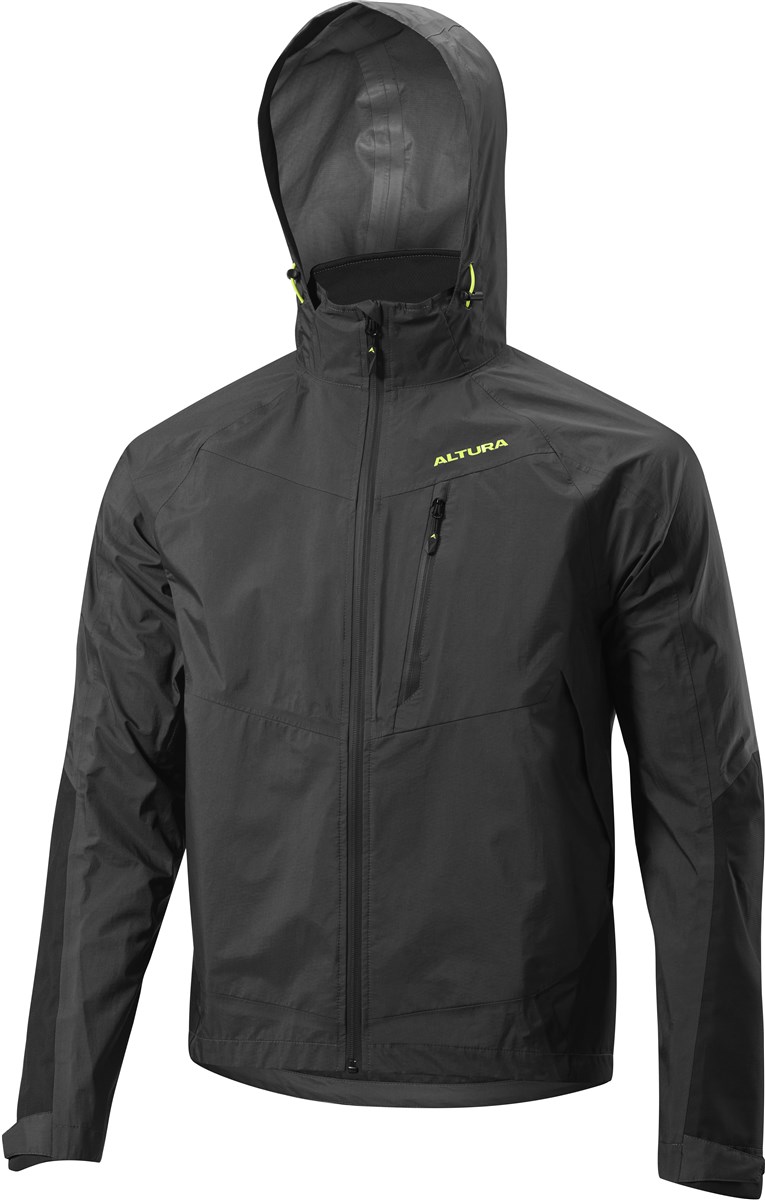 Waterproof Yes (20,000mm)
---
Windproof Yes
---
Pockets 2 hand, 1 chest
---
Best For Soggy trail riding
---
Review
The Altura Mayhem 2 cycling jacket offers 20,000mm waterproof and 20,000k breathability ratings making this a great option for soggy trail rides. Key to performance is the Altura Shield fabric technology that offers a protective shell against wind and water, while still ensuring the jacket breathes.
Strategically located venting zones also enhance breathability to help keep you cool when you're in a cycling position. A relaxed fit offers plenty of freedom of movement while zippered hand pockets and a chest pocket are ideal for your gear.
All day trail jacket with high waterproof and breathability ratings.
Scott Trail AS Jacket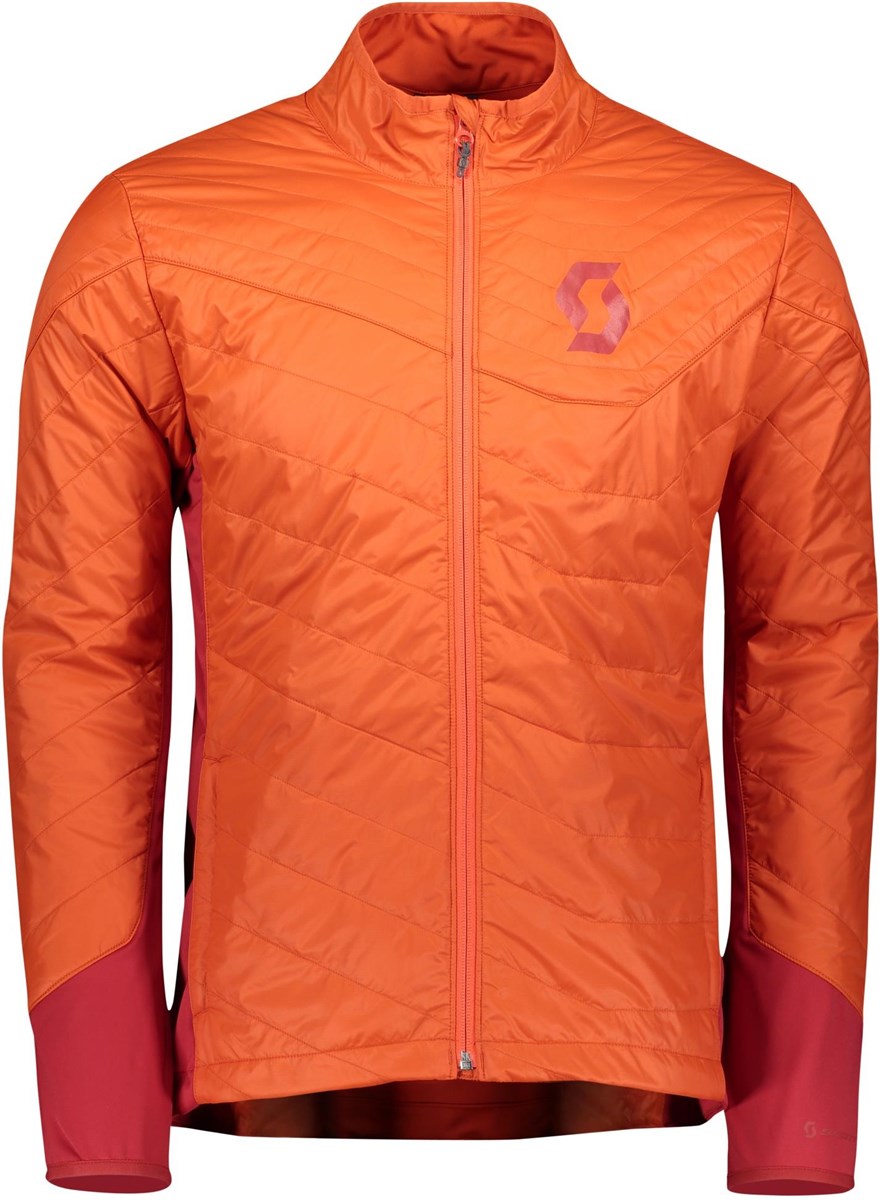 Waterproof Water Resistant
---
Windproof Yes
---
Pockets 2 Hand
---
Best For Very cold rides
---
Review
The Scott Trail AS jacket is ideal for cold winter rides which are dry but Baltic. Key for performance is Scott's Primaloft insulation filling. This insulation is lightweight, breathable and can repel water better than most other synthetic (or natural) insulation, which is perfect for the most extreme conditions.
Elastic inserts under the arms and on the back let you brave the cold while keeping all the freedom of movement you need to enjoy the ride. You also get a windproof inner zipper flap to prevent any cooling draughts from seeping through.
Perfect for cold and dry winter rides.
Endura MT500 II Waterproof Cycling Jacket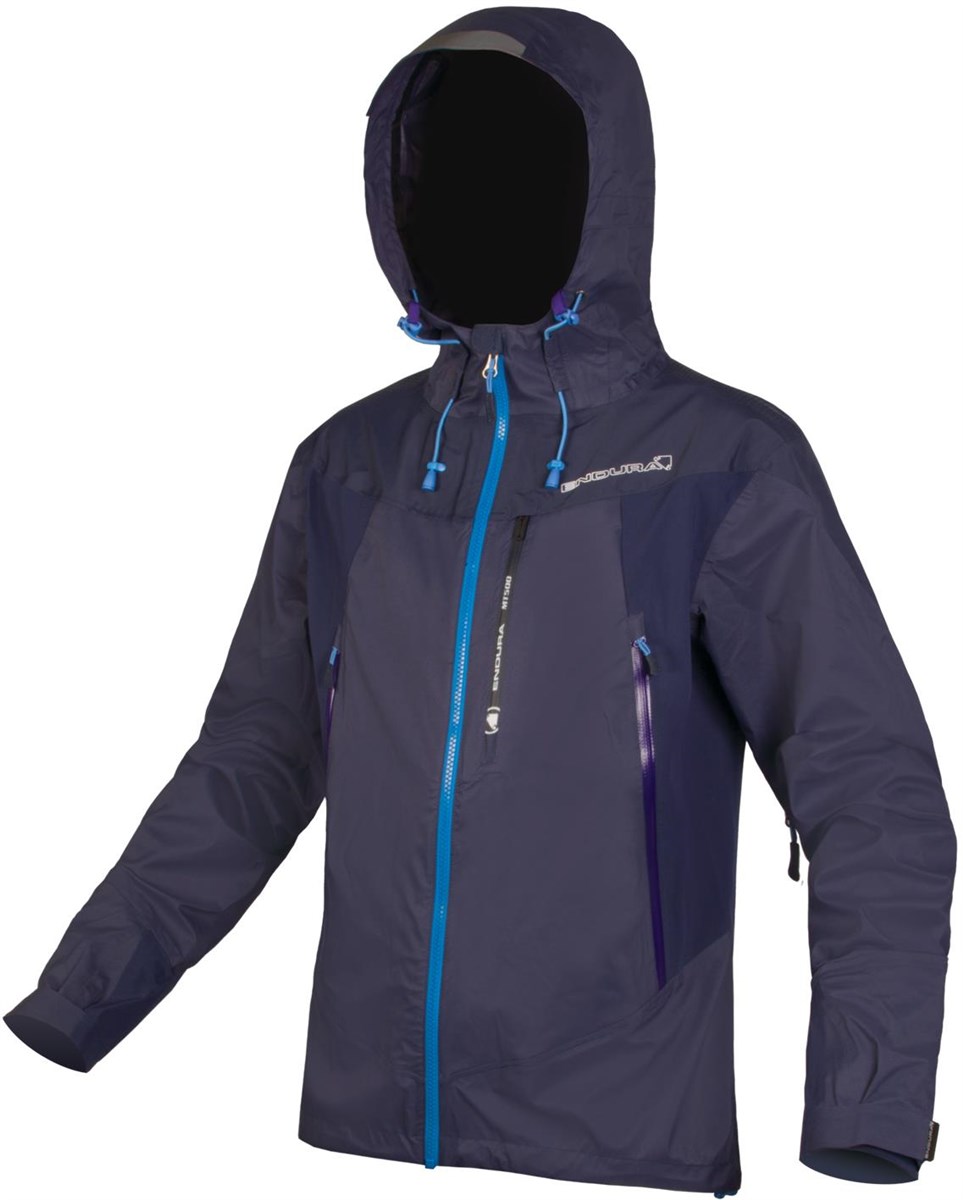 Waterproof Yes
---
Windproof Yes
---
Pockets 1 Chest, 2 Front
---
Best For Torrential Downpours
---
Review
The Madison Flux was voted 'Best Packable Jacket' by MBR (Jan 2016) and it's easy to see why. This jacket is very lightweight with an unrestrictive fit whilst offer a solid barrier from the elements – all year round.
The stats are impressive. Constructed from 4-way stretch (fully seam sealed) fabric the Flux boasts a huge 20,000mm waterproof rating and a 30,000gms breathability rating. It's these ratings and technical performance of the fabric you're paying for.
The Flux is comfortable (and not tacky) against your skin. An adjustable, fitted ninja hood will fit neatly under your helmet. Fully waterproof chest pockets and hand pockets will keep your ride essentials safe. Everything you want from a mountain bike jacket.
An ultra-lightweight and packable jacket with impressive waterproof & breathability ratings.