What is a Gravel bike?
Sometimes known as Adventure Road or All-Road, Gravel bikes are essentially rugged road bikes with larger tyres suitable for riding on rougher terrain. A traditional road bike will only allow narrow tyres, even those that use disc brakes, but a gravel bike will have much more clearance in the frame and forks allowing much bigger tyres to be fitted. This increased air volume increases comfort on all surfaces and allows the bike to be used on light singletrack and gravel roads, they bridge the gap between road and mountain bikes and make the perfect all-season commuter.
Gravel bikes are perfectly suited to touring and bikepacking, most have mounts for full-length mudguards, racks and multiple bottle cages. They are incredibly versatile bikes made from either steel, aluminium, titanium or carbon, fitted with slick narrow tyres they will not hold you back on the road, and with knobbly tyres they will not fail to make you grin on the trails, often compared to riding rigid MTB's back in the day the ride feel is exhilarating and fun, though high end Gravel bikes are thoroughly modern with 1x drive trains, carbon fibre and hydraulic disc brakes, Gravel bikes are now a class of their own.
Descended from touring, endurance and cyclocross bikes, Gravel bikes are the perfect ride for rough bike tracks, lanes, potholed streets and almost any terrain you want to take it into, across or over. Use the tarmac to get to places away from roads, away from the crowds and off into the wilderness.
Are there different types of Gravel bikes?
Catering for different types of cycling, Gravel bikes have diversified into two types;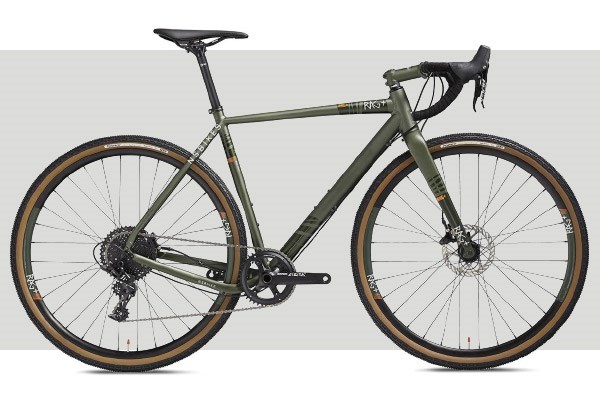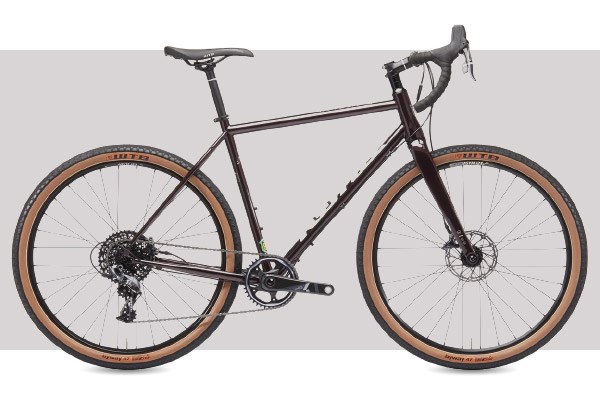 What type of Gravel bike should I buy?
If you are coming from an MTB background a more relaxed and comfortable Gravel bike might suit you best, as you might aspire to ride rough terrain and see how far away from the smooth road you can get. A serious road rider might prefer a more aggressive Gravel bike that has a familiar geometry to a standard road bike. As ever it depends on the type of riding you intend to do.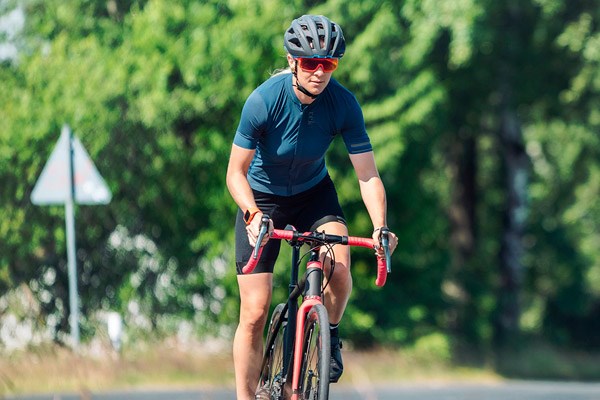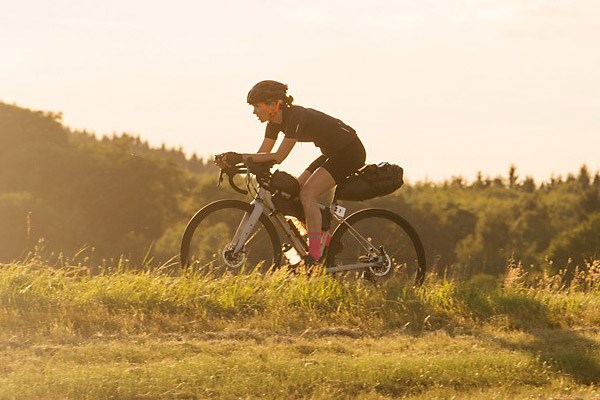 What should I look for when buying a road bike?
Frame

Traditional touring and adventure bikes were often made from steel for their forgiving nature and strength. There are many steel gravel bikes but also aluminium and carbon fibre. Carbon is now widely used through all bike types and the weight saving, and reliability is now proven. While gravel bikes will never be as light as their road cousins, they are considerably lighter than mountain bikes or hybrids, feeling sprightly and stable across varying terrain. Often fitted with multiple bottle mounts for storage and bolt through axles for strength, a modern gravel frame is an incredible feat.
Fork
Again steel, aluminium or carbon can be used, carbon has a lovely feel on the trail, like the forgiving nature of steel but without the weight, although mounting points will be limited. Some steel and aluminium forks will have additional bottle cage mounts on the legs along with the capability to mount a front rack. Entry level forks will be quick release, but with the rise in disc brakes, the majority will have bolt through axles for security and strength.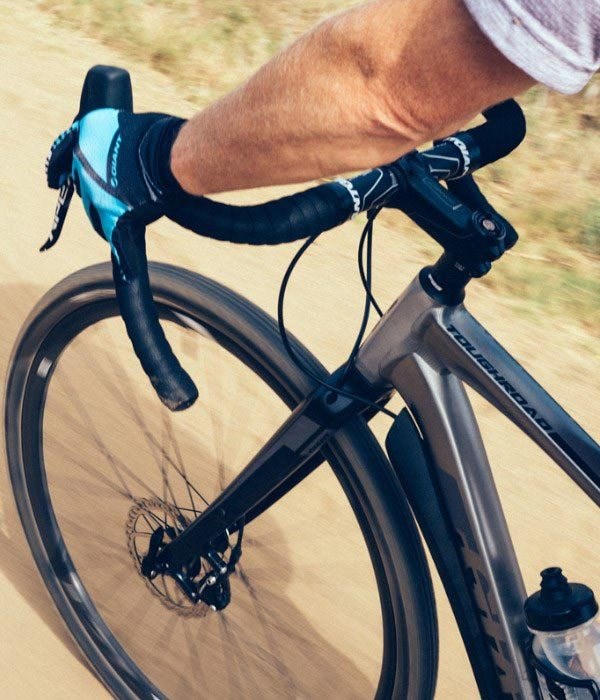 Gears

As the price point increases so does the quality and efficiency of the gearing. Most mid to high-end gravel bikes will use a 1x set up for ease and weight saving, 2x and 3x road groupsets are often found on gravel bikes, along with a mix-and-match of road and mountain bike components to get the best of both worlds.
Chainset – If running 2x or 3x gravel bikes will often have compact or smaller chainrings as top speeds will not be that of standard road bikes, but steep climbs sometimes laden with luggage will require easier gearing. Mid to high-end gravel bikes borrow from MTB technology and use reliable, light and efficient 1x set ups. With no front derailleur and a large wide range cassette, a climb taming ratio is available without sacrificing too much top end speed, but the ease of use, reliability and weight saving is invaluable.
Cassettes – Bikes with a 2 or 3x chainset will often still have a larger cassette than a road bike to still give a wide gear range. 1x gravel bikes will usually have at least a 40 tooth cassette though now 42 and even more teeth are common on high-end gravel bikes.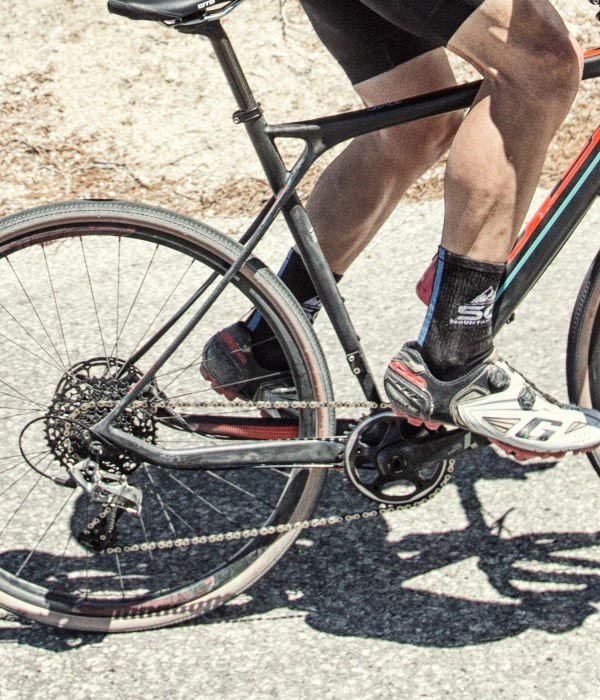 Wheels & Tyres

As gravel bikes are based on road bikes, they have traditionally used 700c wheels, though often the rims are wider and stronger than road wheels to deal with the harsh terrain and wider tyres, to further increase the tyre size some manufacturers are now using smaller 650b wheelsets on gravel bikes. By fitting a smaller wheel, a larger tyre can be used giving roughly the same outside diameter and therefore maintaining rolling efficiency and speed but increasing comfort and grip.
Brakes
Disc brakes are normal on gravel bikes and essential to provide the clearance needed to run wide tyres. Cable actuated disc brakes are much less expensive than hydraulic and give good performance, reliability and for those off the beaten track give more chance of finding spare parts on the road. Hydraulic disc brakes, however, are vastly superior, the main advantage is that they provide powerful braking while riding on the hoods, in a more confidence inspiring position when riding off-road, their power helps reduce hand fatigue on long journeys.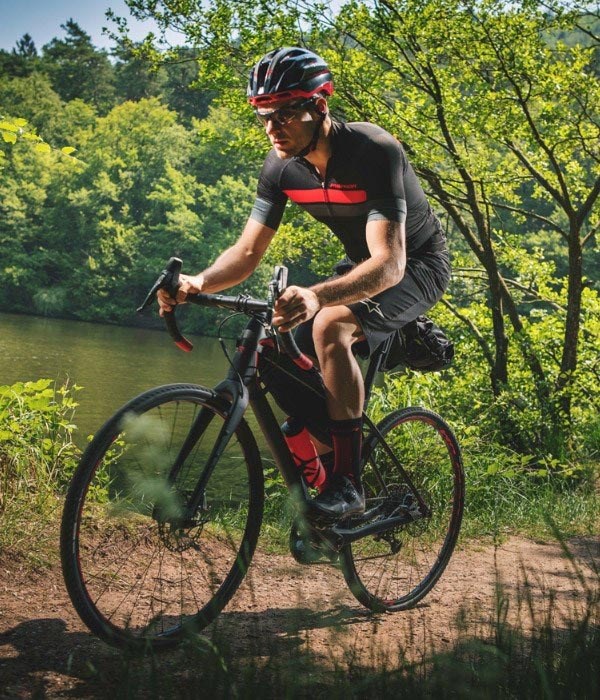 Most popular Gravel bikes