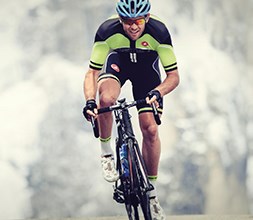 Castelli Short Finger Gloves
Castelli short finger gloves give your hands that valuable extra comfort whilst riding. They provide plenty of grip on your bars without prohibiting any braking or gear changes.
Castelli short finger gloves are made from flexible, high wicking material which takes away any unnecessary moisture. Castelli Rosso Corsa gloves are one of our best sellers, with good looks and amazing performance.