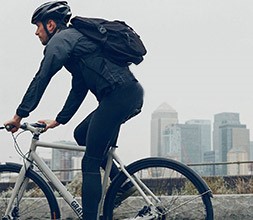 Charge Hybrid Sports Bikes
Style and attitude, Charge hybrid sports bikes are ideal for commuting, fitness training, leisure cycling as well as enjoying adventure in the fresh air. Lightweight Aluminium frames are nimble and strong, making them ideal for daily use. You will find disc brakes on many models for confident all-weather speed control.
The Charge Grater is a practical yet stylish hybrid sports bike that is available in both unisex and women's specific frames. Many Grater models are ready supplied with mudguards and for practical all-weather cycling. 700c road wheels matched to 32c tyres are great for blending fast paced efficiency and grip in the corners. Keep an eye out for disc brake equipped models for extra stopping power, no matter the conditions. Get out of the kitchen and have more fun on a Charge hybrid sports bike.