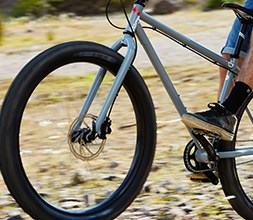 Charge Mountain Bikes
Charge mountain bikes combine iconic and instantly recognisable British design with amazing function. Charge's Cooker range of hardtail MTBs have carved a name for themselves for their fun to ride attitude and go anywhere spirit.
Charge builds its mountain bikes from Steel as well as Aluminium, so you can enjoy traditional cro-mo for an authentic experience. Hit the trails and enjoy the ride with Charge.