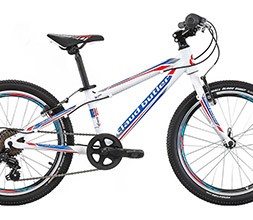 Claud Butler Kid's Bikes
Claud Butler bikes are British to the core. They have been a staple of the British cycling industry for decades, keeping their quality bikes available to cyclists throughout. Claud Butler offers a range of kid's bikes to build confidence and skill for children.
Miniature versions of their adult bikes, Claud Butler bikes offer the same quality in their kid's bikes. They have 16" wheel bikes for ages 4-6 years, while their range of 20" wheel bikes gives children aged 7-9 years the joys of cycling. Provide your children with the fun and excitement of riding, and get the whole family on two wheels.