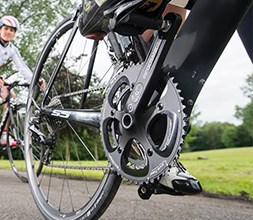 InfoCrank Power Meters
InfoCrank power meters offer good battery life, very precise power data and a solid range of metrics you can use to enhance your performance.
The InfoCrank power meter crankset is the meter of choice for British Cycling so you can be sure of its quality. ANT+ connectivity is compatible with a range of cycling computers.