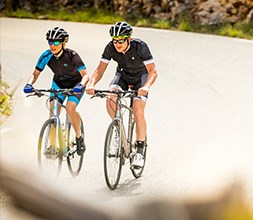 Merida Sportive Bikes
Merida sportive bikes are quick and comfortable with an endurance geometry and designed in compliance that reduces fatigue on long rides without compromising efficiency. Merida sportive bikes like the Ride and Ride Juliet feature butted aluminium frames which are lightweight, stiff and strong. Carbon forks up front on these sportive bikes reduce road vibrations for a more comfortable cycling.
Merida sportive bikes features wide gear ranges and some are equipped with disc brakes for enhanced stopping power.