Confident and quick on road and trail
24th August, 2016 | by Phil Williamson
I'll be honest, I absolutely loved the Marin Gestalt 3. Riding it took me back to the days of my first proper road bike, a steel framed '5 speed' that I rode everywhere. From my commute to school to getting some air riding out of the bomb hole in my local park, I did everything on this bike. The Gestalt 3 oozed that kind of do-it-all confidence and while I kept the wheels firmly on the ground in this test it easily coped with everything else I threw at it.
My test loop consisted of a mix of urban roads, country lanes, gravel tracks and even a bit of old school mountain bike trail. The Gestalt eagerly lapped it all up, but before I go into the performance let's have a closer look at the bike itself.
Model: Marin Gestalt 3 2017
Discipline: Gravel road
Rider: Adventurous road riders
Highlights: SRAM Rival disc brakes
Stiff & strong with a very capable component spec
The 6066 Aluminium frame is paired with a carbon bladed fork and offers a slightly more upright an cyclocross style riding position. I actually flipped the stem on it to bring the bars up for a bit more off-road stability. Through axles, with a neat quick release system, offered additional stiffness and the tubeless ready wheels are shod with 30c tyres adding to the feeling of robust capability.
The SRAM Rival 'one by' drivetrain features a very wide range 10-42t MTB cassette. Combined with the 42t X-sync chainring this offers a range of gears, that will cope with steep off-road climbs, yet won't have you spinning out too soon on the road. The Rival hydraulic disc brakes were very impressive, with a great feel and plenty of power. The Icelt cooling fin on the brake mount looks very trick but you'd need some pretty long alpine descents for it to be called into action.
Turning onto the gravel fire road the Gestalt really came alive. Tracks that would be boring on an MTB were great fun on the Gestalt.
On the road
While the Gestalt is never going to match a dedicated road bike for speed on the tarmac, it wasn't far off and in an urban setting the extra manoeuvrability more than made up for it. For a bike that can you can ride confidently off road however it was a revelation on the black stuff, being so much quicker than a mountain bike could ever be.
The ride was pretty smooth for a such a robust alloy framed bike which was certainly helped out by the carbon fork and seatpost. Descending, the Gestalt felt supremely confident, probably assisted by the bolt through axles that kept things nice and stiff at speed. The Rival brakes allowed me to leave my braking to the last moment so I could really enjoy the ride.
Bike Spec
Frame:
6066 Aluminium
---
Fork:
Navild Navlt Carbon
---
Chainset:
SRAM Rival 1, X-Sync 42t
---
Cassette:
SRAM 10-42t
---
Brakes:
SRAM Rival Hydraulic

---
Wheels:
Marin Disc 30mm depth
---
Tyres:
Schwalbe G-ONE Evo 30c
---
The Gestalt really comes alive when the going gets rough
Turning onto the gravel fire road the Gestalt really came alive. I'm used to riding mountain bikes on this sort of terrain and the Gestalt was so much quicker, requiring much less effort to get up to speed. Of course the ride isn't as smooth as a fat tyred MTB but to be honest I really didn't feel like I needed any extra cushioning. Tracks that would be boring on a MTB were great fun on the Gestalt.
Marin have really hit the sweet spot with the groupset and it behaved flawlessly over the rough. The clutch mech stopped the chain bouncing around so the ride was nice and quiet too. Hitting the proper mountain bike trails I did have to pick my way a bit more carefully than I would on an MTB. That said I never felt out of my depth but I did get a few odd looks from passing mountain bikers.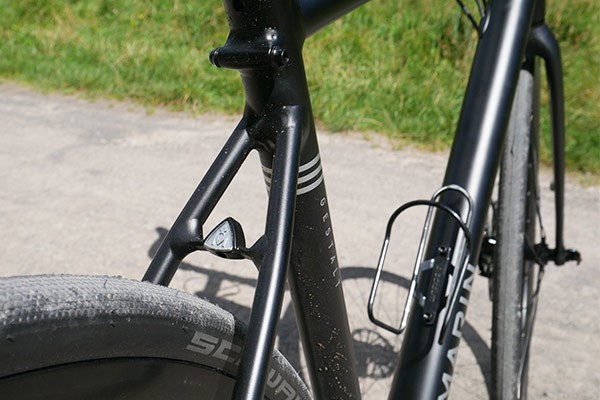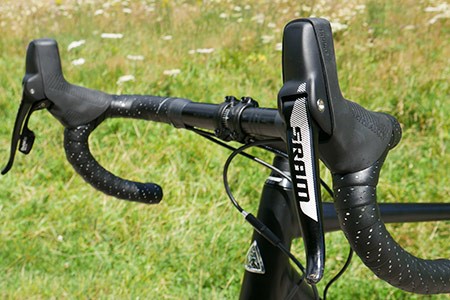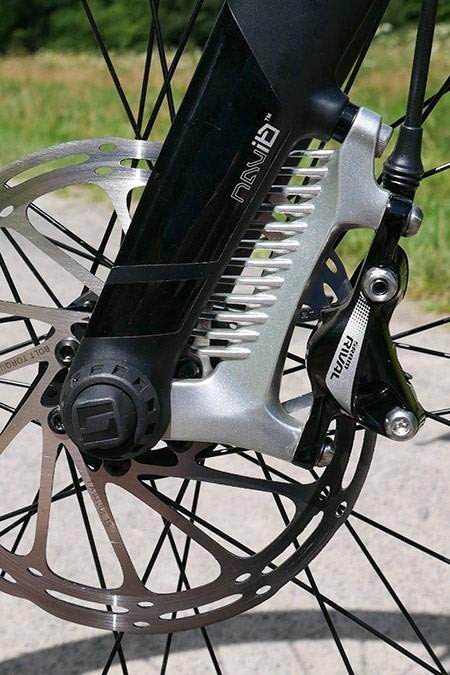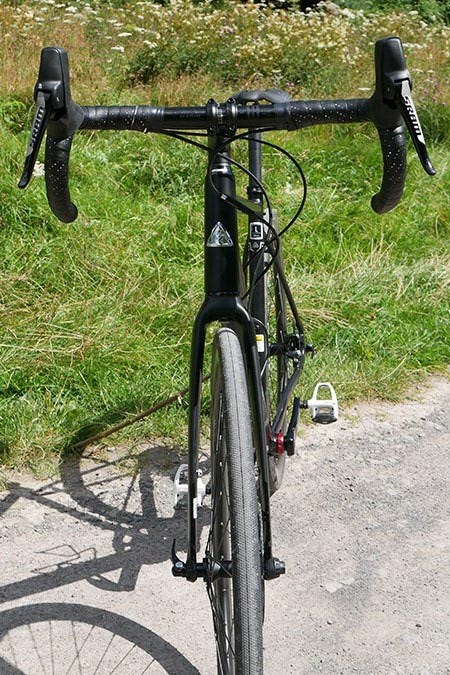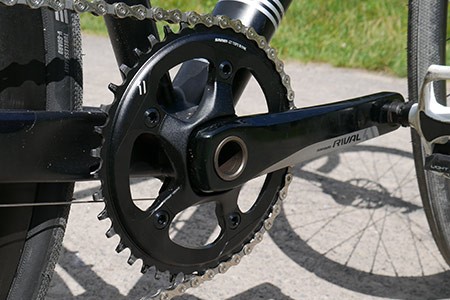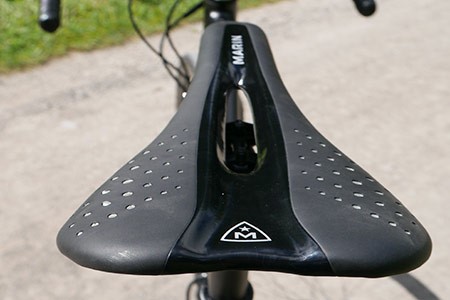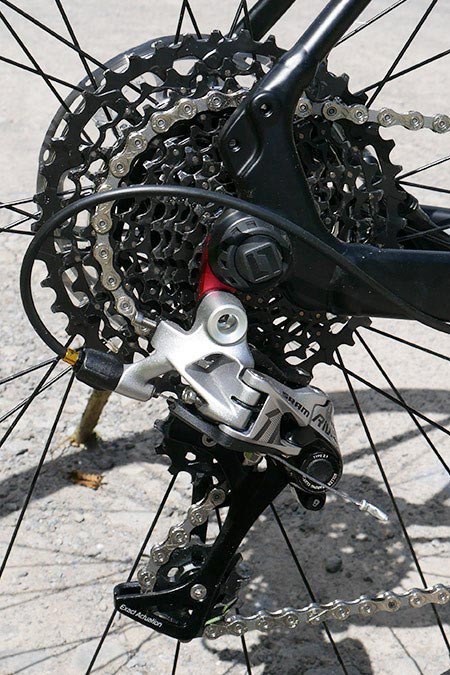 Tredz Verdict
It is the ability to confidently and efficiently take on different types of terrain that really makes the Gestalt 3 shine. Adding gravel roads to your route will enable you to access more scenic spots without being slowed down on the roads. The very wide range cassette on the 1x11 speed drivetrain allows you ride everywhere without the worry of dropping a chain when the going gets rough. While you might find yourself between gears on long road sections this is a small price to pay for the versatility you gain.
If you want a bike that is fast and efficient on the road, yet can really let you explore off-the-beaten-track, then the Marin Gestalt 3 is an ideal choice. It also makes for a great commuter.