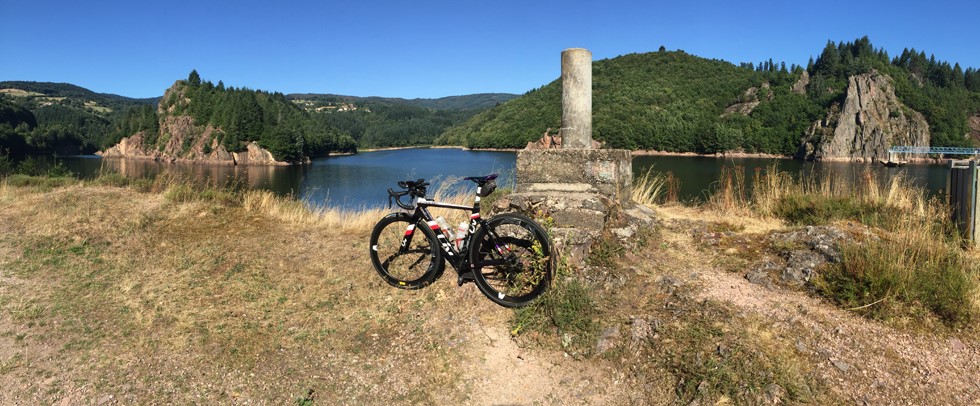 Testing, testing, 1,2,3

I'm not sure who is out there to read this, or even if it will reach anyone. My contact with you is so infrequent, you probably think I'm some sort of alien or foreign creature. Sometimes I do feel like I am slightly weird or unusual. So I'm not offended if you agree, neither would I want you to be scared to read on but instead I encourage it and I encourage you to enjoy my equally as strange and unusually stories of 2016 as I unravel them in front of you.
2016 started with a bang, quite literally, as we were in Portugal on a training camp to see in the New Year. Huge fireworks were set off on the beach that lit up the sky for miles around, that were so loud neighbouring countries woke! Well, that was what I was told because I managed to sleep through the whole thing. One of my alien talents… is sleeping anywhere, through anything. The rest of the camp went well with an overall aim of building volume and frequency with not much focus on intensity. Although I feel the trips main focus was to have a good time and embracing all things swim, bike, run in a little bit of sun.

The sun set on us as we left Portugal and came home to a phase of hibernation back in Wales. Hibernation through a gruelling winter consisted of lots of lengths of the swimming pool, lots of roads being rode, lots of miles on two feet, multiple weights thrown in the gym and millions of calories consumed! I hide away from the normal world and lived in my monotony of winter of training, working, eating and sleeping. Some estimated stats for you numbers people out there:
Number of Swims: 240

Total distance: 960km

Number of Bike rides: 497

Total distance: 10,797km

Number of runs: 247

Total distance: 1,935km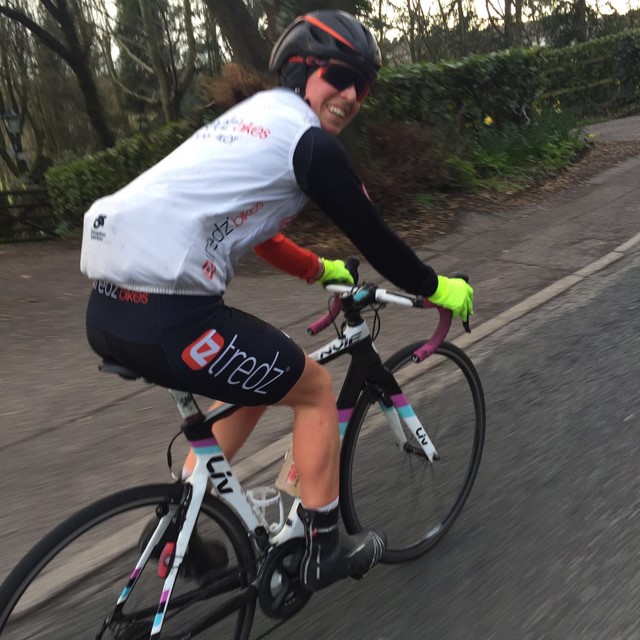 To many this all sound very dull and many may say boring, 'Where is the shopping, where are the parties, where are the late nights'. But to me this is a special place, my alien utopia. I'm happiest when I'm training. Once, when I had to change jobs I cried, not because the thought of the new job scared me, or that I wasn't sure if I could cope. I cried because I wasn't sure I would be able to do all the training I wanted to do! My backward thought process and unusual thinking working its magic once again.

But back to 2016, with all the splashing, peddling and plodding around it was time to put it altogether with some races. Each race is importance however big or small it may seem to others. You learn and develop from each race, it's all part of the process and the bigger picture. I am often very critical of my performance and sometimes forget to see the good though the mistakes or weakness. Another alien way of thinking. When you want to be the best, you compare yourself against the best, as that is where I aspire to be. But I understand this can sometimes be unhealthy and I have to remember how far I have come in such a relatively short period of time. Reflecting on this I am very happy with my 2016 results and I hope you can see why…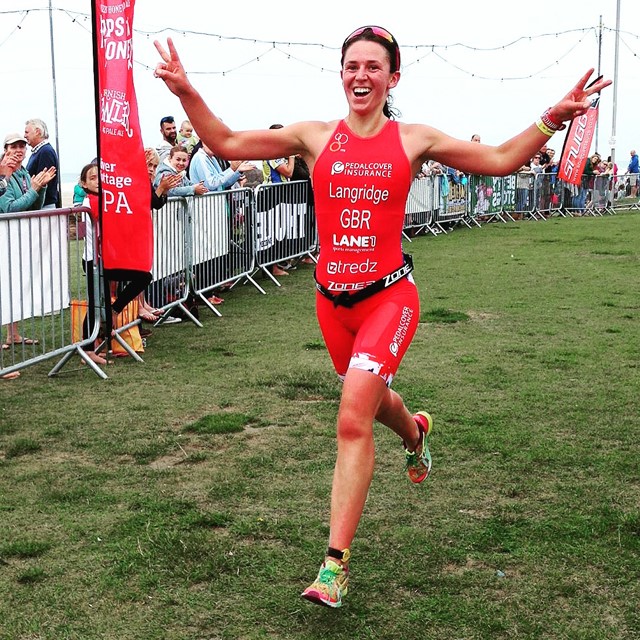 Llanelli Sprint Triathlon: 1st Female (6th overall, going through the process and loved being back racing)

Blenheim Triathlon National Elite: 6th Elite Female (Ran like the wind after a slightly pore bike and swim)

Weert Triathlon European cup: 9th Elite Female (Top 10 ☺ wop wop, Sleeping about 80% of the drive to the Netherlands and back)

Rotterdam Triathlon European cup: 11th Elite Female (Smashing a highly technical bike course, building confidence in a world class field. Spending fun times with coach and training partner and some of the other GB team.)

Liverpool Sprint Triathlon, British Elite National Championships: 8th Elite Female (if they weren't at the Olympic they were there, well nearly)

London Standard Triathlon, British Elite National Championships: 9th Elite Female (yet again a stela elite word class field)

IRONMAN Vichy: Ok, Ok I didn't race an ironman but I went to watch Billy in one and he smashed it! #proudmoment

Perranporth extreme triathlon: 1st Female (stoked to regain my tile and finish the season on a high in front of friends and family)
Italy Puglia: One of the best prices for winning a race!! Tri the Beast gave us a free travel and stay in stunning Italy Puglia. Before the trip we made a friend for life who lived in the neighbouring village and lucky for us he had two spare bikes ☺ to show us all the sights. It was meant to be a relaxing holiday but we definitely enjoyed ourselves.

END OF SEASON: Time of to eat, work, eat, socialize and sleep!
The moment we landed from Italy my head was already out of 2016 and on to 2017 and beyond. An out of this world way of thinking. Totally alien like.
But before I reveal my planes I just want to thank you for reading to this point… well done! Not too much left now and some might say the most exciting bit yet to come. I would also like to say a big thank you to Team Tredz for their constant support. From the guys and girls on the shop floor, all the mechanics who have saved me on multiple occasions and not forgetting all the guys who work extremely hard upstairs in the office. I'm extremely great full for all your help, guidance. So what does the next year have install? We must fast forward to 2018 and the commonwealth games before we look at 2017. Ekkkkkkkk

This is a goal, an aim, an ambition and I know it is extremely ambitious! But if I don't say it and set my goals then I would never even get the chance to try. It scares me and excited me every time I even think about it. So actually at the moment I try not to… I'm focused on the process, the here and now! I just want to be as good as I can be in 2018 and if that means I am blessed with this huge responsibly then absolutely bloody fandaby dozy!! ☺ But if it doesn't then I will be better than I am today and there are lots more WC maybe WTS races that I can focus on. There is no stopping me!!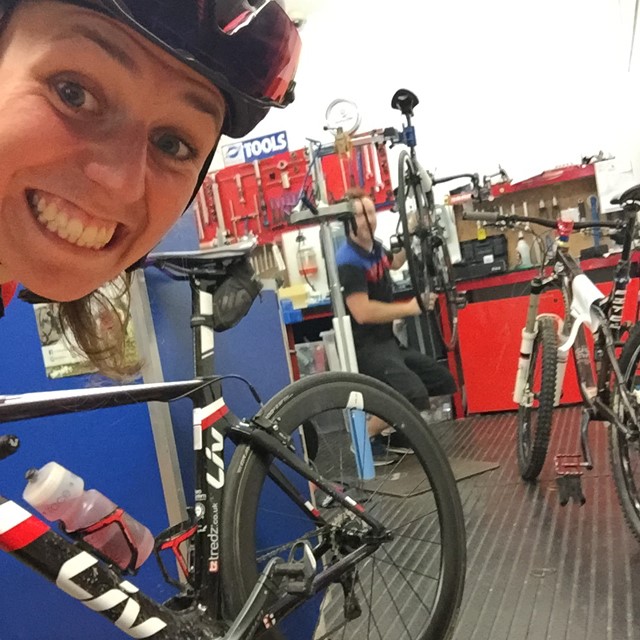 So to be the best in 2018, 2017 means a lot more racing! Hopefully some World Cup races, more European cups, maybe even joining a French grand prix team and of course the elite British series. But more importantly to just enjoy and love everything that triathlon and sport brings. Friends, fitness, health and travel.
Set your goals and enjoy the journey!! Stay safe out there and if you ever need anything just shout.
Fenella Langridge