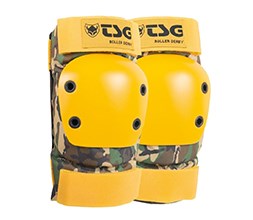 TSG Elbow & Forearm Guards
TSG elbow and forearm guards are essential protective equipment when you're gunning down a trail. TSG guards are built with a low profile that gives you great mobility without impacting on protection.
Elastic velcro straps help to keep the guards fixed in place as you ride. Pre-shaped for a snug fit and high protection EVA foam makes these elbow and forearm guards ideal for fast-paced mountain biking.