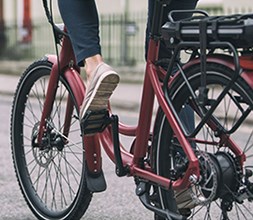 Wisper Electric Bikes
Wisper electric bikes are designed to make your cycling easier and more pleasurable. Wisper are an ebike brand that have been making electric bikes for over 12 years. Wisper pushes the development of electric bikes by using the very latest branded components with hassle-free, state of the art battery and drive technology. The Wisper ebike brand is synonymous with excellence in design, high quality build and componentry.
Wipers latest electric bikes offers exceptional value for money and are ideal for commuting to work, riding around town, building some fitness or just enjoying the countryside. Every Wisper ebike comes with a 10-year frame warranty and a two-year parts and battery warranty – providing you with complete piece of mind. Discover the joys of electric pedal assist cycling with a Wisper electric bike.