At Tredz we support local cycling
We don't stop at selling bikes and accessories. We're committed to supporting charitable causes as much as possible.
Over the years we have given a helping hand to a range of events. It's our pleasure to be official partners with Welsh Triathlon, whilst also supporting a number of charity cycle rides.
Below you'll find info on all the events and charities Tredz supports.

Bike 4 Cancer
Tredz has partnered with Bike 4 Cancer to become our official chosen charity. Bike 4 Cancer was set up by keen cyclists who have all lost family or close friends to cancer. Being a specialist cancer respite charity with a sporting focus, Bike 4 Cancer offer relief from the difficulties of living with cancer.
Everyone here at Tredz believe Bike 4 Cancer is truly worthwhile cause, which is why we picked them to be our chosen charity. Throughout the year we look forward to supporting Bike 4 Cancer in a number of ways, to make a difference to those affected by cancer.
Learn more about our partnership with Bike 4 Cancer here.

Blue Light Discount
We've teamed up with Blue Light Card to offer all NHS, Social Care, Emergency Services and other key Service Workers an Extra 10% off everything on Tredz website. It's a small way of saying thank you for everything you do and to offer a helping hand to those key workers who need to grab a moment outdoors, commute to work, or stay warm and dry when you're out riding.
Find out more about Blue Light Card discount at Tredz here.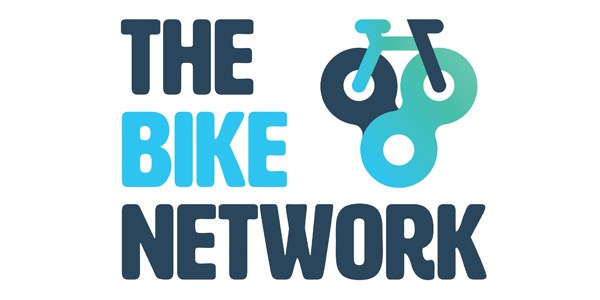 Bike Network
Tredz are supporting The Bike Network by donating bikes, spares and accessories to help them supply cancer patients, survivors and their family members with bicycles and cycle equipment.
Both our Swansea and Cardiff stores are drop off points for equipment that we will pass on to The Bike Network.

The Carten 100
For the past few years Tredz has supported the Carten 100 – a 100 mile charity ride from Cardiff to Tenby.
As well as sponsoring the fun event, we also provide technical support for riders during the day.
The Carten is one of our favourite cycling challenges with many of the Tredz team riding along.
Sponsorship & support
Are you looking for sponsorship help or support?
Simply complete our Charity Request Form and email to goodcauses@tredz.co.uk.
We're always happy to hear about new events and will support requests where possible.
How Tredz can help you
We support local charity bike rides and other cycle related causes in our community of South Wales (please provide your affiliation to your registered charity/good cause)
Sponsorship is offered as products and discounts to help with your fundraising / cycling challenges
Unfortunately, we don't give cash donations as sponsorship or give away bikes
We'll happily promote your cause through our social media channels
Tips for a successful sponsorship

Be Unique
Is your event unheard of, innovative and compelling? Tell us how creative your event or challenge ride is and we'll help you get noticed.

Be Realistic
Please don't ask for more than you need as we have a limited budget.

Show Your Skills
The more written content and photography you can give us about your good cause, the more we can show our community.