Order Before 19th December for Christmas Delivery
We believe in the bicycle. It's a health tool, a transportation answer, and a sport. It can be family-centric and cycling is damn good fun too.
Our society is facing particular challenges in regards to health and transportation. Already significant congestion costs and traffic volumes are set to grow, all whilst the world's oil runs out. Add to that our declining health as a nation and you can't help but think that perhaps, just perhaps, the simple bicycle can be seen as part of the solution.
It's that mentality that drives us to see cycle use increase; to support & increase the footprint of cycling.
We are two stores. We are a website. We stock over 500 brands. We have trained and qualified mechanics. We support aspiring cyclists. We support the community. We price match if you find kit cheaper. We take returns back a year after you bought them. We are trusted.
…we believe in the bicycle.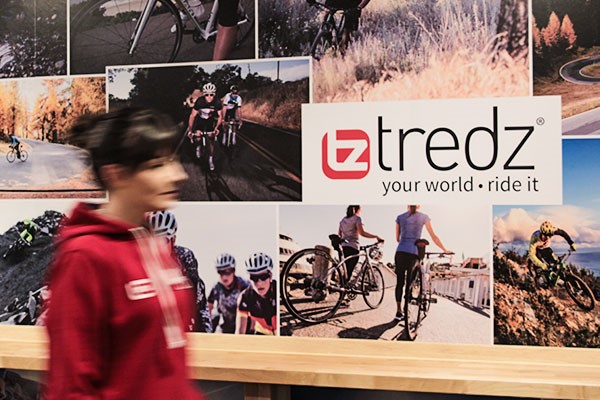 Timeline
Our roots began in M&P's Cycles which opened in the 1980s. That became Cycleworld which evolved into Tredz with our website launching in 2006.
Within a year we opened our Cardiff store to accompany our Swansea store. In August 2014 we opened the largest Giant brand store adjacent to our Swansea shop.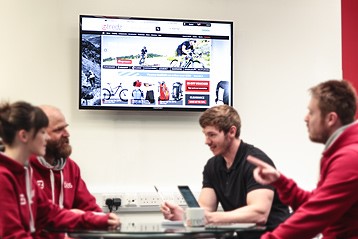 Institute of Customer Service
Customer service workers - whether in person or on the phone/remote - shouldn't have to face hostility/abuse; that's why we have teamed up with the Institute of Customer Service to support the #ServiceWithRespect Campaign.
We're supporting the campaign by displaying the logo and spreading the word on social media, in store and on our website.
Adopting a zero-tolerance approach to hostility and abuse against our colleagues.
Holding regular catch ups with our front-line colleagues and encouraging them to report incidents.
Investing in appropriate training and tools for colleagues to handle the new (and increasingly challenging) duties they are being tasked with, and to deal with potential conflict as it arises.
For more information Click Here