10% off In Stock Accessories - Use Code : ACCESSORIES10
Frequently asked questions
How can I check my order status?
You can check your order status at any time either through your account, or by using your order number and postode. Click Here to check yours.
Will I be sent a dispatch email?
Yes, you will receive an email when your order is dispatched. Remember to check your junk mail folder.
How do I contact Tredz?
You can contact Tredz by email on info@tredz.co.uk, or by phone on 01792 799508.
How do I order a bike on finance?
Finance is available on any order over £99. During checkout you'll be given the option to apply for one of our popular finance deals – including 0% APR finance. Head over to our Bike Finance page for all the information you need.
How do I order a bike on the Cycle to Work scheme?
At Tredz we accept Cycle to Work certificates from most national schemes. To order a bike through Cycle to Work you can use our handy online quote form which takes a few moments to complete. You can pass this quote to your employer who will issue you a certificate. Send your certificate and quote to us at info@tredz.co.uk and we will fulfil your order.
Alternatively if your cycle to work provider is Cyclescheme, you can redeem your certificate through our online checkout, which means you will receive your new bike, clothing and accessories even quicker.
For more information, see our Cycle to Work page.
Where is my Cyclescheme certificate number and redemption code?
Your certificate number and redemption code can be found on your Cyclescheme certificate, which will be given to you by your HR department. Find out more
What is your returns policy?
You can return any item to us within 365 days of receipt for a refund or exchange. Simply return your items to us in their original packaging and in a resalable condition. Please fill in and enclose our returns form to help process your items as quickly as possible. There will be a postage cost for returns to Tredz. For all our returns information see our Returns page.
I need help setting up my new bike.
Bikes are all delivered assembled, and instructions for setting up your bike will be included in the box. On our Bike Build page you'll find a video to show you how to set your handlebars and put your pedals on.
I need some buying advice.
Have you checked our guides section? Here you'll find bike, accessory and maintenance advice. If you need more help, contact our knowledgeable advisors on 01792 799508 or info@tredz.co.uk.



Looking for shop opening hours?
Review us on Trustpilot
Tredz has partnered with Trustpilot because we want to know how our customers rate us. We're proud of our customer services, but we're always looking for ways to improve as well. We need you to share your feedback at Trustpilot so we can make buying bikes online easier, faster and more affordable.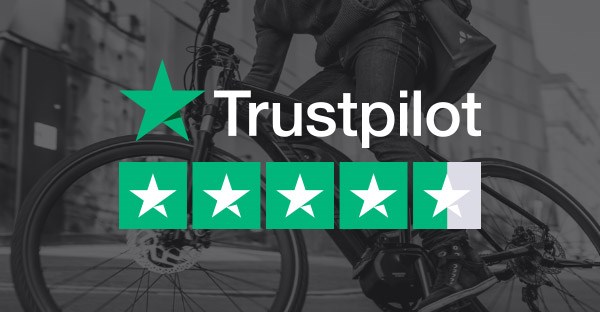 Registered Office:
Icknield Street Drive, Washford West, Redditch, Worcestershire, B98 0DE.

Tredz & www.tredz.co.uk are trading names & styles of Performance Cycling Limited (Formerly Tredz Ltd)
Company No. 03398601, VAT No. 797 0776 69.