Tredz are supporting three army veterans on their 22 day journey around the country to raise funds for three worthwhile causes that require their assistance and promote awareness of the mental health issues among the veteran community.
To help the riders as they rough it with a true military mindset, we've provided overnight shelter with the Topeak Bikamper Tent, some Tredz kit to keep them comfortable and looking like pros while in the saddle and a few Tredz water bottles to maintain hydration.
The Route
During their journey of over 1,000 miles on their Raleigh Modus Grand Tour bikes, Rob, Andy and Gav will be visiting veterans and serving soldiers to share a coffee with them, opening them up to talking about the highs and lows of service and being a veteran.
| Stage | Date |
| --- | --- |
| Edinburgh to Byrness (Nr Otterburn) | 25th June |
| Byrness (Nr Otterburn) to Bishop Aukland | 26th June |
| Bishop Aukland to Harrogate | 27th June |
| Harrogate to Sawley Abbey | 28th June |
| Sawley Abbey to Blackpool | 29th June |
| Blackpool to Nantwich | 30th June |
| Nantwich to Crumpsbrooks | 1st July |
| Crumpsbrooks to Hereford | 2nd July |
| Hereford to Newport | 3rd July |
| Newport to Bristol | 4th July |
| Bristol to Swindon | 5th July |
| Swindon to Southampton | 6th July |
| Southampton to Dorchester | 7th July |
| Dorchester to Weymouth | 8th July |
| Weymouth to Basingstoke | 9th July |
| Basingstoke to London | 10th July |
| London Press and Publicity Day | 11th July |
| London to Cambridge | 12th July |
| Cambridge to Northampton | 13th July |
| Northampton to National Memorial Arboretum | 14th July |
| National Memorial Arboretum to Lincoln - FINISH | 15th July |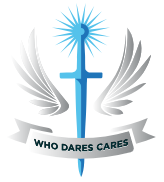 Who Dares Cares
Who Dares Cares is a not for profit charity that has been developed to support people from all walks of life with PTSD.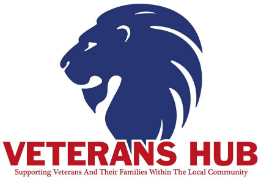 The Veterans Hub
Bringing veterans and their families together within the local community and providing peer support for those that need it the most.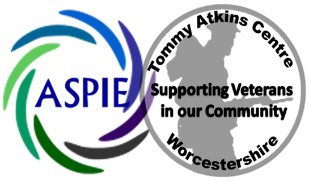 The Tommy Atkins Centre
A centralised hub for all veteran services. To enable us to keep the centre opened we raise funds for the Aspie Charit.