If you live and/or work in the Greater London area (anywhere inside the M25 or Surrey), you can avoid the hassle of getting your bicycle to the bike shop when it needs servicing or repairing. Havebike will pick your bike up from your home or place of work with their unique Collect & Return bicycle service.

With havebike we can now collect, service and clean your bike, and return it to your home*
*Currently Greater London and Surrey, new locations will be added soon

Like us, havebike believe that riding a bike is the purest pleasure a person can achieve, and don't want to let mechanical niggles and creaks interrupt your flow. Havebike will collect, clean, service and deliver your bike from £69.99.
Why choose havebike?
Havebike's team of highly skilled professional mechanics are trained to the highest industry levels. From Bromptons to Boardmans, and from the eccentric bike to the electric bike, havebike are equipped to service all types of bike including electric bikes.
Havebike are trusted to service and maintain all of London's emergency service bicycles including those of the Police and Ambulance Service. You can trust Havebike with your pride and joy!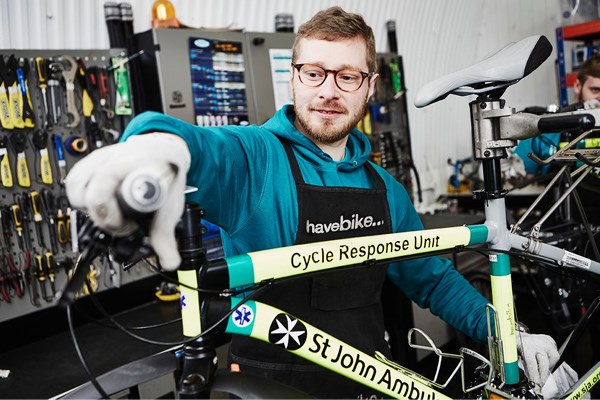 How it works
Havebike will pick up your bike, service / repair it, and return it in excellent condition. They offer a 48-72 hour turnaround, so you'll be back on your trusty bike before you know it!
Havebike offer three Service Levels, plus individual repairs:
Regular– choose a Regular Service to keep you and your ride safe and roadworthy
Deluxe – choose this service if you would like a nice clean bike that rides like new
Super Deluxe – a complete strip down and rebuild of your bike, leaves no component untouched.
Bicycle Certification Test - to investigate and diagnosis an issue for repair. Once they know what the problem is they'll provide you with a quote to complete the work.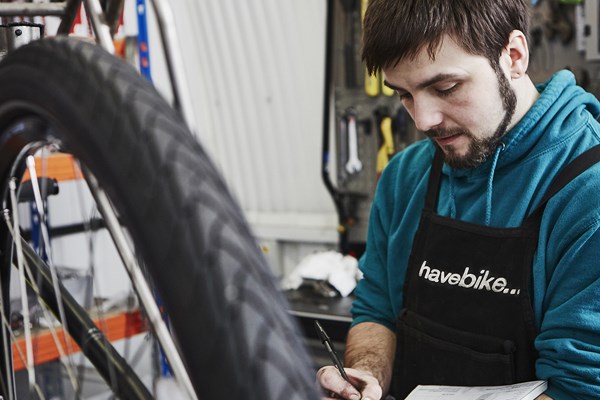 Visit havebike.co.uk to find out more