In 1965 a young physics graduate student noticed that the motorcycle parked next to his was covered with mud. "That looks like fun" he thought, "I've got to talk to the guy that owns it". When he finally met the owner, he introduced himself; "Hi, my name is Geoff Fox and I'd love to go riding with you". This was the start of a lifelong love of motocross.
In the early 1970's Geoff was living in Santa Clara, teaching and riding motocross in his spare time. He became riding partners with the parts manager at the local bike dealership and this led to him investing in his friend's motorcycle business.
The dealership was called 'Grand Prix Cycles' and although it's main source of income was repairs, parts and engine modifications, as Geoff became more involved the attention shifted to focus on accessories.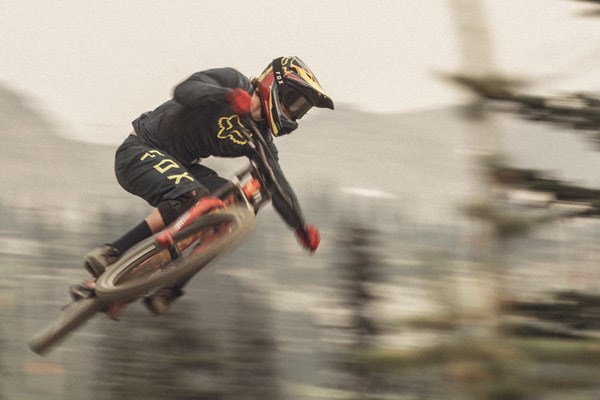 History
Geoff started a parts and accessories mail order business out of the dealership called 'Super Trick Stuff', selling to customers all over the US. Soon this was the most profitable part of the dealership, leading to disagreements on how to drive the business forward, so Geoff left in the winter of 1973 and started his own company in February 1974.
He called it Moto-X Fox.
Initially the company manufactured high-performance motocross parts, accessories, suspension and engine components for racers.
In 1977 to prove they had the best products available Team Moto-X Fox was founded and quickly became the top non-factory riders in the competitive AMA 125 National Championship series.
During the series Team Moto-X riders wore bright red, yellow and orange race outfits, handmade by Fox.
The clothing was an instant hit and became the catalyst to split the company into two; Fox Head clothing and Fox Tail suspension technology.
Fox continued to develop clothing for motocross riders by working closely with, and sponsoring, some of the best riders in the world; Mark Barnett, Damon Bradshaw, Ricky Carmichael, Doug Henry, Ricky Johnson, Brad Lackey, Steve Lamson, Jeremy McGrath and James Stewart.
This constant collaboration with the world's best riders, design talent and available technology has seen Fox expand its range of motocross gear to include helmets, boots, gloves and protective body armour.
Fox recognised the synergy between motocross and mountain biking; expanding into a new range of specific products in 1994.
Fox is driven by the idea of elevating athletic performance through progressive innovation, everything they make is developed with the rider in mind, and Fox Racing continues to live up to Geoff Fox's original goal; "To equip and inspire our communities to experience the best ride ever!"
Most Popular Fox Clothing