From rather humble beginnings the company has morphed from a small team of 25-30 people selling solely to French customers, to a 100 plus workforce exporting to over 35 countries. "People and passion, definitely," muses Robin, who's worked for the company for over 18 years. We've asked him what sets Lapierre apart from other bike brands. "I'm proud to work for a company with so many dedicated people. It's a daily source of motivation which helps us all aim for excellence." It shows. Under direction from downhill legend Nicolas Vouilloz, the Zesty and Spicy mountain bike platforms gained a cult following across Europe culminating with Loic Bruni's 2015 World Title success aboard his custom painted machine.
Over on the road, a 17 year collaboration team FDJ (now Groupama-FDJ) has brought Lapierre untold benefits. "Our partnership with the FDJ World pro tour team has been a huge achievement.
It's one of the longest running relationships in professional cycling and it encourages us to push product development all the time," states Robin.
Xelius and Aircode models have graced the top step of the podium at all three Grand Tours, Paris-Nice and numerous national championships to name just a few successes.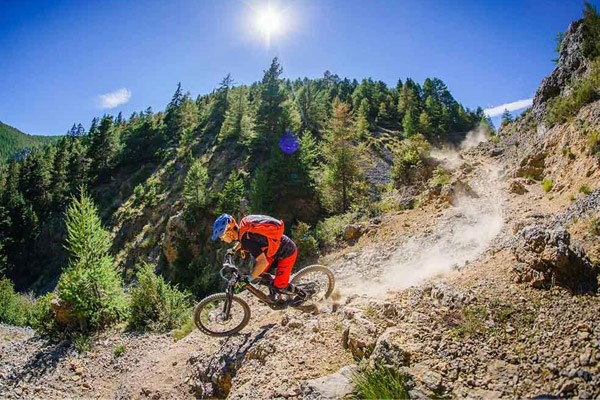 Factory & Experience Centre
With over 120 bikes built every day at Lapierre's production facility, which has been given the prestigious ISO 9001 certification, it's a hive of activity as we head inside.
Each top-end bike is built in stages with the various portions, bars, wheels, groupset and frame coming together at the end of the line. Tags are placed on every frame, so it is possible to track them as they process along the production line.
Below you can see some e-bike frames, looking rather naked without their crank motors, ready to be built up.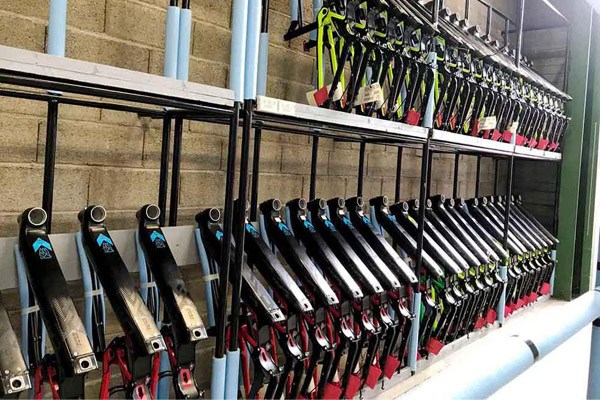 We also popped our heads into the Lapierre Experience Centre. From the grass topped roof to the upside down VW camper inside, it's quite a venue.
"It's a place to discover more of the Lapierre world, to get to know about the brands philosophy," explains Robin excitedly.
"Whether you're buying or not this experience centre will definitely make you feel connected to the brand and that's the most important thing. Share the passion!"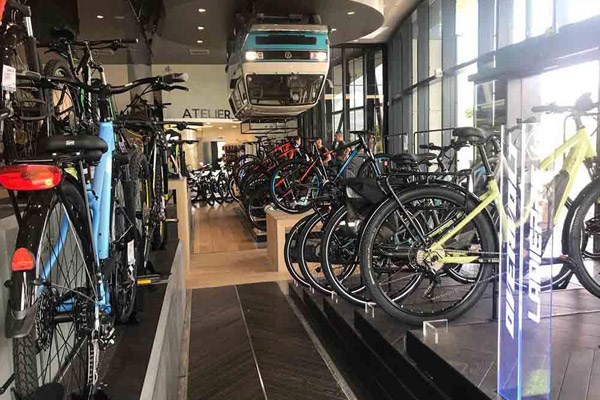 Most Popular Lapierre Bikes