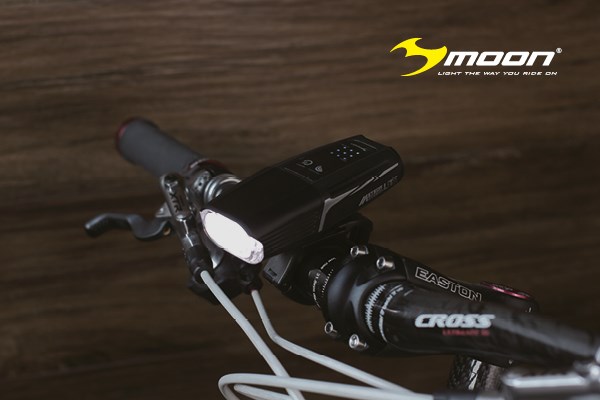 Moon history and lights
In 1996 Moon launched their first bike light launching themselves onto the market under an OEM identity which later became the iconic Moon brand in 2005 we all know today.
Their diverse product range which has been expanded over the years has all been designed with the cyclist in mind, quality and innovation are at the forefront of all Moon products keeping the user safe and visible whether in the city or on the trail.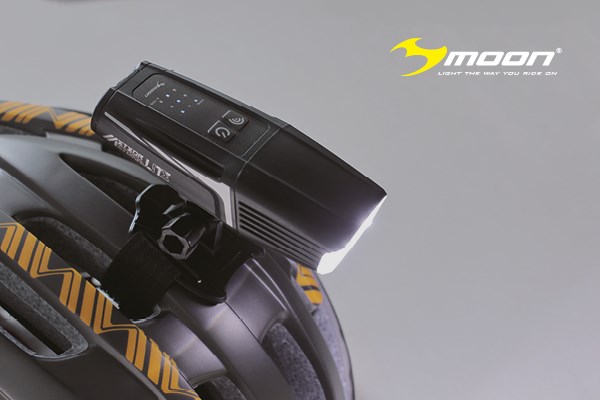 Moon features
Moon lights are built to the highest standards, every light having to go through rigours tests to ensure quality and precision, all Moon lights are covered by a no quibble two-year guarantee.
Moons VLS system or variable Lumens allows the user to easily change the light output depending on the conditions, this feature is designed to conserve battery while offering the best visibility.
SOS mode which is an automatic feature, turns on when the battery is getting low. Initially lowering the lumen output, it then switches to a flashing mode to allow the battery to last even longer, giving you more time to get to your destination.
All Moon products are water resistant allowing for safe journeys during sudden heavy downpour.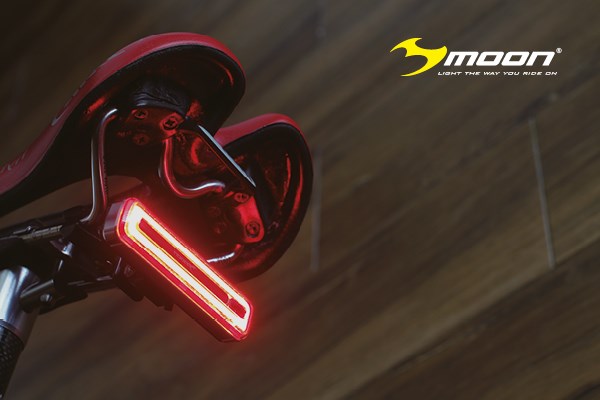 Moon product range
Moon offers a wide range of lights from their versatile and budget friendly Meteor to their omnidirectional rear light the Cerberus which has a 270° light output angle.
Moon has a product for all riding situations, for example the Meteor Storm Dual uses two lights which can be used together or separately to allow the best visibility in thick fog and low light using warm and white lights.
Some features of the light include 80° of visibility, boost mode and flashing mode allowing for a range of combinations for your given situation with most of these features and more available for almost all the Moon light range.