The simplest and possibly best way for young children to learn the skills of cycling is with a balance bike. These bikes are named perfectly, describing exactly their purpose: to teach children how to balance on two wheels. With no stabilisers and no pedals, balance bikes give children the chance to develop balancing skills in their own time. They sit on the saddle and steer while they walk or run the bike along, and stop by putting their feet down. Once they get the hang of it, kids can just pull their legs up and cruise along. Finding balance is the foundation to cycling, so why not get started early?
Weight and Materials
The weight of a balance bike matters just as much as an adult bike. A heavier bike may not encourage riding, as it can be more difficult to manoeuvre the bike. Kids really want to have the independence to take their bike where they want, so a lighter weight will encourage this, making it easier to handle. Aluminium alloy balance bikes are often the lightest options and most numerous available, so you're not short of options. For something a little different, wood and plastic options are available, while steel provides a super strong structure, yet with a little extra weight.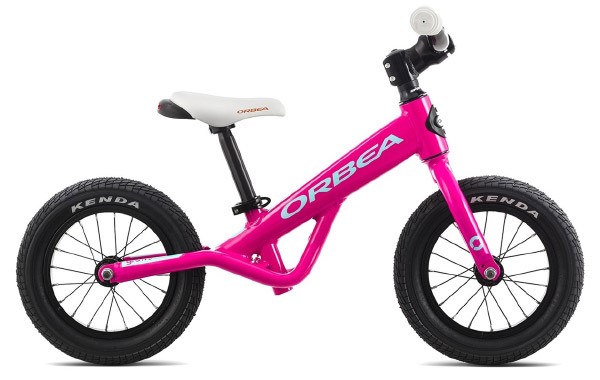 Wheels and Tyres
Most balance bikes come with 12" wheels, which keeps the recommended age at about 2-4 years. Some, however, come with even smaller 10" wheels, allowing even younger children as young as 1 year old to find their cycling passion. Larger 14" wheels usually provide a limit to balance bike sizes, and give kids as old as 6 years a chance to find their balance before moving up to a bike with pedals and a drivetrain.

Tyres provide bump absorption on a balance bike, and come either as normal inflated tyres with tubes or with foam inserts. Inflated tyres help with greater cushioning, while foam inserts allow greater peace of mind from ride-stopping punctures.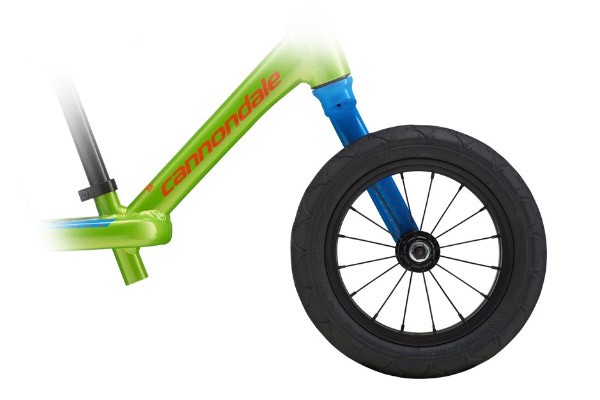 Saddle
Because children will have little chance to rest their bums, saddles on balance bikes can make the difference between a happy cycling experience and an uncomfortable one. The shape of the saddle can also play a large part, as it's often the place where kids rest their whole weight, so a concave shape will help hold them in place. Some saddles come with little handles on the back. These help both kids and parents to carry the bike around, and also assist in keeping balance when teaching kids.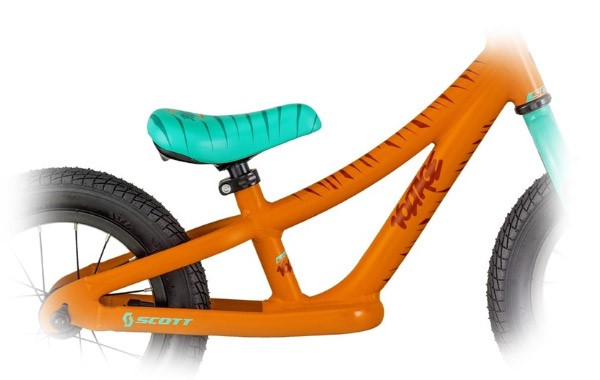 Foot Rests
Some balance bikes come with foot rests to place little feet on when not running the bike along. The greatest benefit for this is giving children the opportunity to rest their feet once they get the hang of balancing. The only potential downside is that the footrests can get in the way of their feet, but is more than countered by being able to have a place rest feet.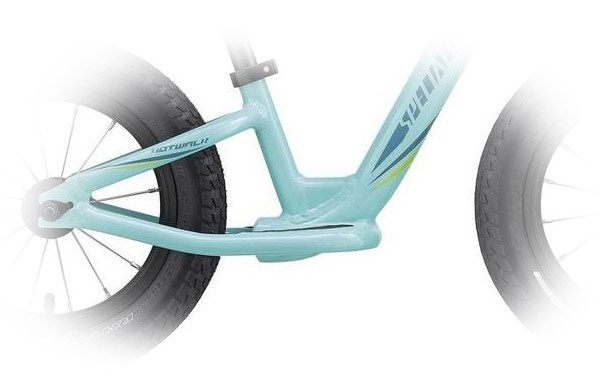 Brakes
Balance bikes are generally focused entirely on getting those essential balance skills developed. Most don't come with brakes, as it's easy enough to control the speed by putting feet down, however some balance bikes add in the extra safety factor and learning curve of a brake. These are always on the rear wheel, so if locked out it won't be unsafe.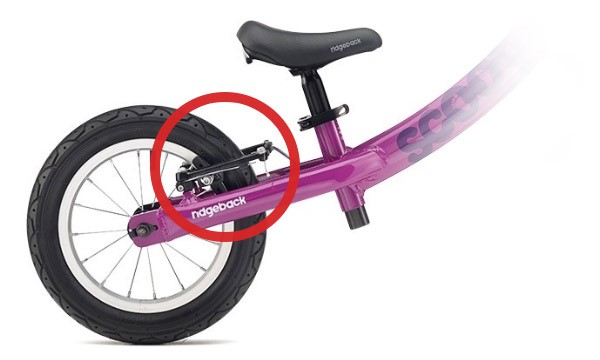 Adjustments
Some brands offer balance bikes that can be adjusted for age, growing in size and shape to cater for growing kids. Others simply use the seatpost to adjust the height of the saddle for growing kids, and some even come with an additional, longer seatpost for this.