Electric road bikes combine the fast rolling efficiency of a regular road bike with a powerful pedal assist motor and battery. With their skinny tyres, drop bars and aero tube profiles, road e bikes are the most efficient electric bikes.
Is an electric road bike right for me?
If you are new to the world of cycling and ebikes, our electric bike buyers guide will give you a good overview of the different types of e bikes. This will help you decide if an electric road bike is right for you.
The best electric bikes for road cycling combine a powerful motor with good road bike platform. When choosing a road e bike, there are a few things that can help you decide which performance characteristics you can expect from a particular model.
How do E Bikes Work?
All our ebikes are pedal assist bikes. This means that the electric motor adds to your natural pedalling power, making it easier to ride. The effect is seamless, and you will feel the extra boost from the first pedal stroke. The harder you pedal the more the power the motor gives you. When you stop pedalling the motor stops too.
You can vary the amount of power that the drive unit delivers when you pedal. All you need to do is select one of the different power modes using the display unit or power button. Some e bikes allow you to customize these modes through a smart phone app that connects to the bike through Bluetooth.
By law all pedal assist ebike are limited to only offer assistance up to 15.5mph. This means that you can ride an ebike everywhere that you can ride a regular bike. You can of course ride faster, but you will have to rely solely on your own natural pedalling power at speeds over 15.5mph.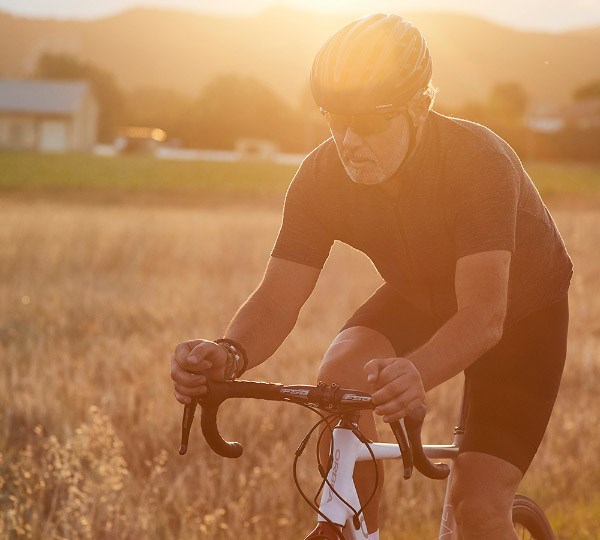 Motor Types
There are two basic types of e bike motors: hub drive and crank drive.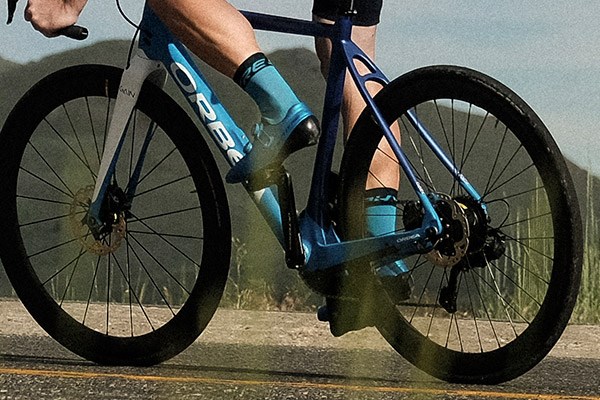 Hub Drive
These e bikes have a motor that sits inside the wheel hub. The motors are lighter weight than crank drive units but are less powerful, and the power is applied more subtly. Hub drive electric bikes like the Orbea Gain look and feel more like a regular road bike. You still get enough power to climb the hills and accelerate from a standing start easily, and once up to speed these bikes are easier to pedal. Because they produce less power, hub drive ebikes tend to have smaller battery packs that can be hidden in the frame more easily.
Crank Drive
These electric bikes use a more powerful motor that sits in the bottom bracket area of the bike. The power is added directly to the drivetrain through the cranks. Crank drive bikes like the Giant Road E+ electric bike are more powerful than hub drive bikes. The added power is much more noticeable on a crank drive bike and you will be able to power up the climbs like a Pro athlete. Of course, you can always turn down the amount of power that the motor delivers. This means that you can extend the range and take advantage of the larger battery packs that these bikes are equipped with.
Batteries
Most e bikes use a lithium Ion battery pack. These hold plenty of charge, offer long lasting performance and are quick to charge. The capacity of the battery varies depending on the model. Battery capacity starts at 250Wh for hub drive bikes and goes up to 500Wh or more on high-end crank drive bikes. The batteries can usually be charged both on and off the bike. A 500Wh battery pack will usually take about 4 hours.
Display and Connectivity
All ebikes have some type of display that allows you to swap between the different power modes. On some bikes the display is minimal with LED lights to show the remaining battery capacity and power modes. Others have screen that show additional ride data as well. The very best displays act like a high-end cycling computer.
As well as the display unit many ebikes can also connect to a compatible smartphone app via Bluetooth. This opens up other options which may include GPS route planning and fine tuning of the power modes.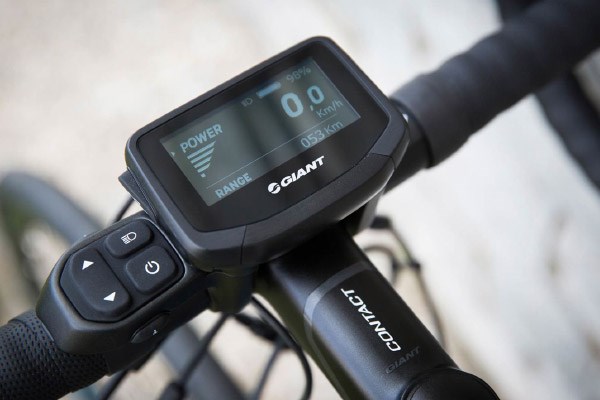 How fast can I ride an electric bike?
The electric motor is restricted by law to offer assistance only up to 15.5mph. You can of course ride an e-bike faster than that but you will be relying on your own pedal power over 15.5mph.
Are they heavier than ordinary bikes?
Electric bikes are 7 to 10kg heavier than ordinary bikes due to the extra weight of the motor and battery. You won't really notice this extra weight while pedalling thanks to the electric assist. E-bikes handle well too as the extra weight is slung down low making them nice and stable.
Can I vary the power output?
Yes, the motors have different power modes so you can choose how much assist you need. The higher power modes will get you up to speed quicker but will use up the battery capacity faster.
How far can I ride on one charge?
The range of an ebike will depend on the battery size as well as the amount of assist the motor gives you. For example, cycling up hills requires more assist than riding on the flat. Battery capacity is measured in Watt Hours (Wh). A 400Wh battery pack will give you a range of 20 – 90 power assisted miles. While a 500Wh pack offers 30 – 140 miles.
How can I tell how much charge is left in the battery?
The batteries have a charge indicator so you can easily tell how much is remaining. In addition to this many e-bikes have a display unit on the handlebars. This shows battery capacity as well as other data like speed and predicted range.
Can I still ride it if the battery is flat?
Yes, it will ride just like an ordinary bike (if a little slower due to the extra weight) once the battery is flat. You can also choose to switch the power assist off to save battery power.
Can I take the battery off the bike to charge it?
Most, electric bike batteries can be charged either on or off the bike. While this is easy on most models, it may be a little time consuming to remove the battery on ebike batteries that are fully integrated into the downtube of the bike.
How long does it take to recharge the battery?
The lithium ion batteries on most e-bike are quick to charge. A 400Wh battery pack will take about 3.5 hours to fully charge from flat. A 300Wh battery will charge in about 2.5hrs.
Popular Electric Road Bikes