Order Before 19th December for Christmas Delivery
A mountain bike helmet needs to protect your head, while being comfortable enough to wear all day long. Fit and venting are key, and we will look into this further below. When it comes to protection, all our MTB helmets meet the minimum safety standard (CE EN 1078). Some go much further with enhanced safety features like dual density cores and MIPS.
Shell
All mountain bike helmets have a hard shell covering the foam core. Nowadays most MTB helmets have in-moulded shells which are bonded securely to the core rather than just stuck on. Some MTB lids have more coverage around the back of the head and are designed for more aggressive trail and enduro riding. The shells on higher end lids overlap the edges to protect the core from wear.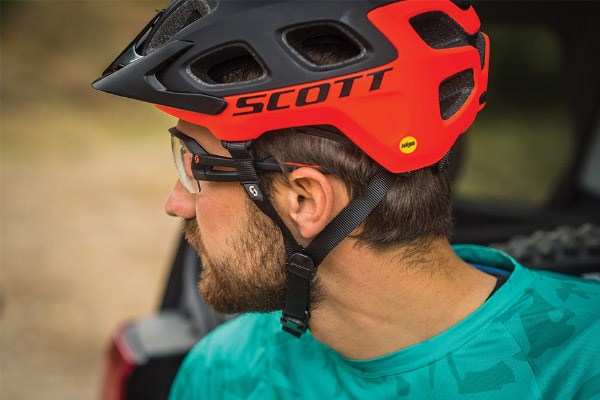 Core
Underneath the shell is the EPS foam core. This is the part of the helmet that will absorb the force of impact if your head hits the ground in a crash. Some higher end MTB lids have dual or multi density EPS cores which offer improved impact protection. Helmets designed for more aggressive riding may features additional 'Roll Cage' strengthening elements. These are moulded into the EPS core, and help to hold the structure of the helmet together under impact.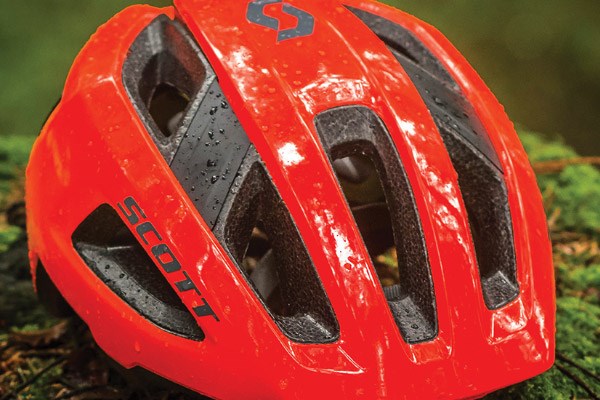 MIPS
A Multi-directional Impact Protection System (MIPS) is fitted between the helmet core and your head. MIPS helmets feature a low-friction layer inside a bike helmet that allows a multi-directional movement of 10-15mm on certain angled impacts. This is intended to reduce rotational force to the head to further protect you from injury.
MIPS is the original slip-plane technology, designed to reduces the rotational forces that result from certain impacts, but there are other systems as well. All these systems are integrated into the fit system, of the helmet, usually between the padding and the EPS foam protective layer. MIPS safety systems are found on MTB helmets at many different price points.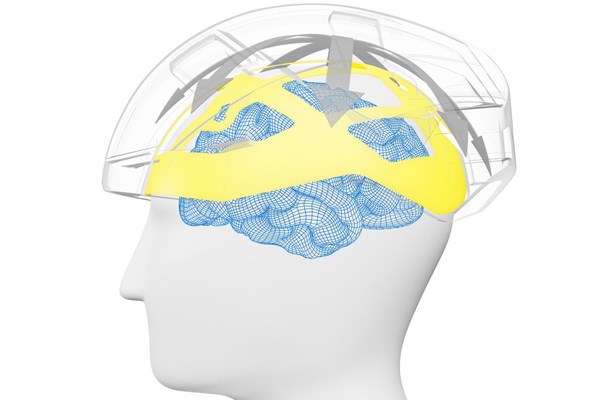 Crash Sensors
Sensors like the Specialized ANGi system automatically call for help when you have a crash. Crash sensors attach to your helmet, and some are supplied with them ready fitted. When the sensor detects forces consistent with a crash, it sends an alert to your smartphone which starts a countdown. If you're hurt and unable to stop the countdown the app automatically sends a message with your location to your designated emergency contacts. You can even allow your contacts to follow your ride in real-time. A great feature for everyone's peace of mind.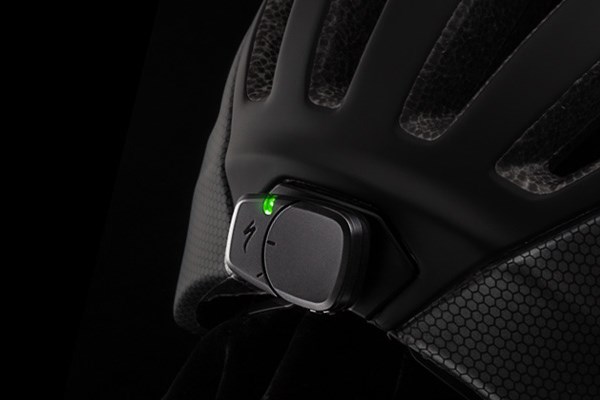 Fit & Straps
Fit is also an important safety consideration. All MTB helmets have an adjustable fit system that makes sure the helmets stays securely attached to your head. Higher-end mountain bike lids often feature a retention system that wraps around more of your head. This helps to hold the helmet in place for a more secure fit as well as improved comfort. One handed adjustment dials make it easier to get the perfect fit. Chin straps are there to keep your helmet in place even if you take a knock on the head. These straps are fully adjustable on all helmets. Premium MTB lids often have easy fit buckles which make it easier to get your helmet on and off.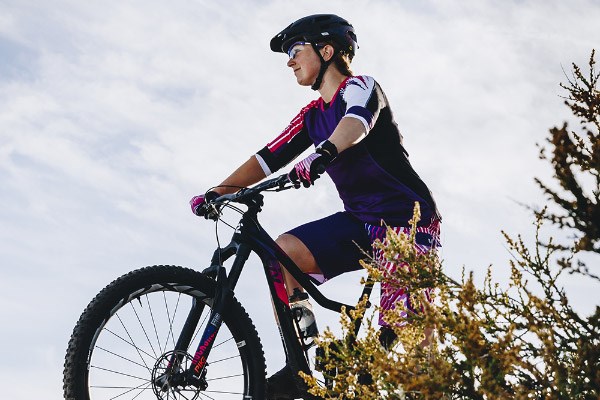 Liner
The padded liner is the bit of the helmet that connects directly to your head. If you ride a lot, then features to look out for are quick drying, hydrophilic and anti-microbial padding. These will help keep your head smelling sweetly on every ride. Some high-end lids have systems that the move sweat away from your brow to keep it out of your eyes and off your eyewear.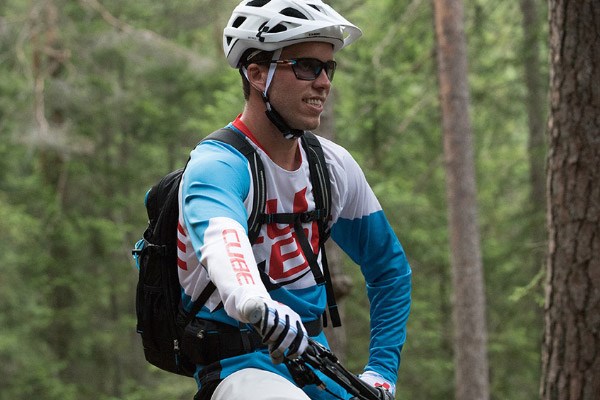 Ventilation
Keeping your head cool as you ride is essential. All MTB lids have vents to keep the air moving over your head and cool you down. Overheating is more of an issue on the climbs as you are moving slowly while putting in a lot of effort. If your ride focus is on rapid climbing, then ventilation is a very important consideration. If you take it easy on the way up, to save your energy for the downs, then you won't need as much venting. Generally speaking, more and/or larger vents will increase the amount of airflow over your head. While the size and number of vents is important, you should also consider their position. Vents close to the brow offer cooling where you need it most. Internal airflow channelling draws air in and circulates it around your head for more efficient cooling.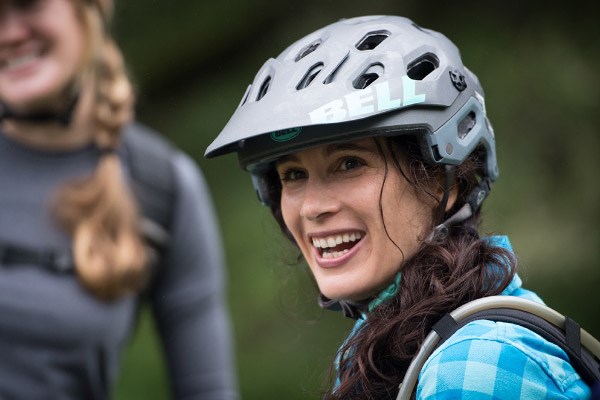 Visor
Compared to road cycling, you have a more upright position on a mountain bike. This is why mountain bike lids come with visors, to keep the sun or rain out of your eyes. Many MTB helmets have removable visors as some riders prefer to cycle without them. You can raise and lower adjustable visors easily while you are riding. This means that you can move the visor out of the way, for unrestricted vision, when it's not needed.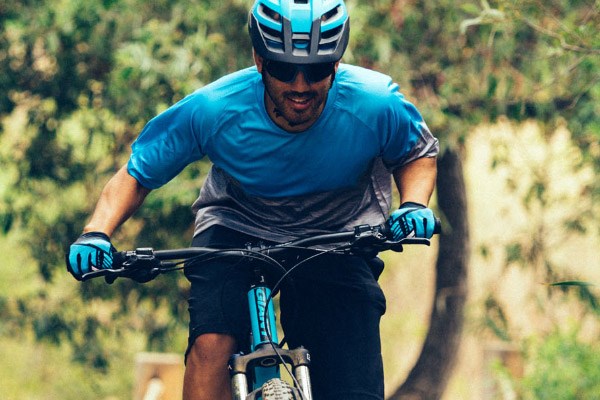 Goggle Compatibility
Goggles are a great way to keep dust, and mud out of your eyes on rowdy descents. Some enduro style MTB helmets are designed to work with goggles. Strap grippers on the rear help to keep the goggle in place. High rise adjustable visors mean you can park them on your head when it's time to climb up for another run.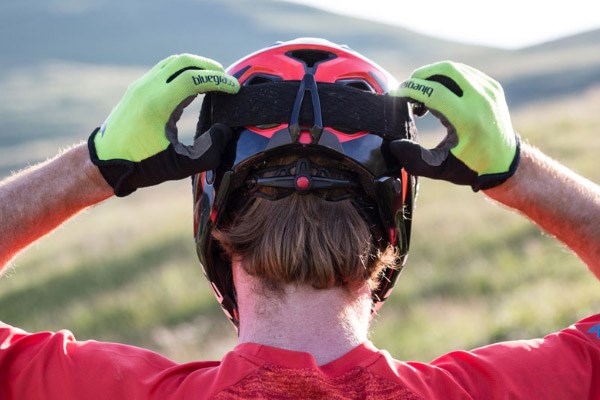 Action camera mounts
With a dedicated action camera mount, you can attach your GoPro securely to your helmet. Break-away mounts are the safest way to attach your action camera.

Weight
A lighter helmet will be more comfortable on your head but may offer less protection than a bulkier lid. Extra head coverage and additional structural elements all add weight. That said even bulky enduro style MTB helmets are lightweight enough for you to wear comfortably on all-day-long rides.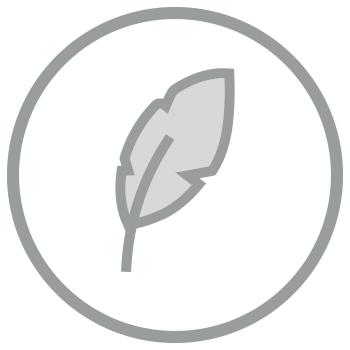 Sizing
It is important to get a helmet that fits correctly. Simply measure the circumference of your head and match it to the helmet size. Do this by placing a tape measure on the centre of your forehead and wrap it around your head above the ears. See our clothing size guide for more details.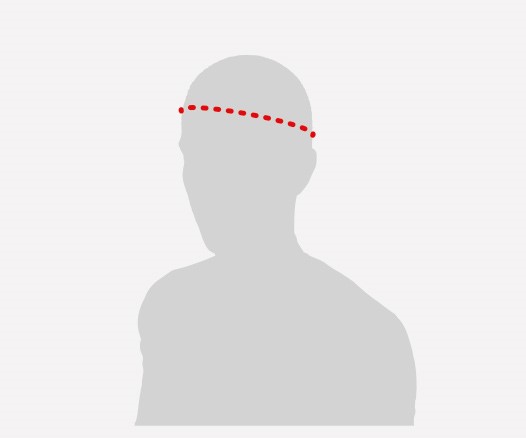 ---
When should I replace my bike helmet?
Should I change it after time?
Many helmet manufacturers recommend changing your bike helmet every three years even with no impacts. This is because there is a constant knocking and pressing of the EPS core as it is used, stored, dropped, or placed on hard surfaces. Over time these tiny impacts will cause the EPS to lose volume so it will be less able to absorb energy if you have a big crash.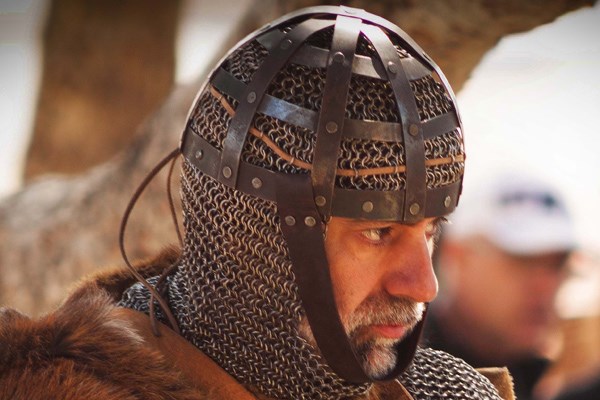 However, if you look after your helmet, for example by storing it in a padded bag instead of throwing it in the back of the car to bounce around with your shopping, then it will continue to offer good protection for longer. A bike helmets EPS core doesn't automatically degrade over time, but you do need to look after it.
To avoid damage to your helmet it is best to store it in a cool dry place. Avoid solvents and extreme changes in temperature and don't drop it or throw it around. Even very small amounts of damage can seriously affect the performance of a helmet. If you can see any damage at all on your helmet then you should replace it.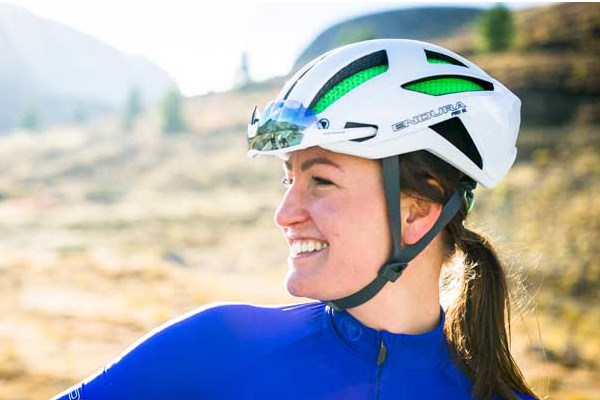 Should I change it after a crash?
If you hit your head in a crash, then the helmet should be replaced. The EPS core is designed for one-time use and if it is crushed it won't give you the proper protection you need next time around. Even if the helmet looks fine, it may still be damaged. Small cracks in the EPS core may be hidden by the outer shell. These could cause the helmet to come apart if you hit it again in the same spot.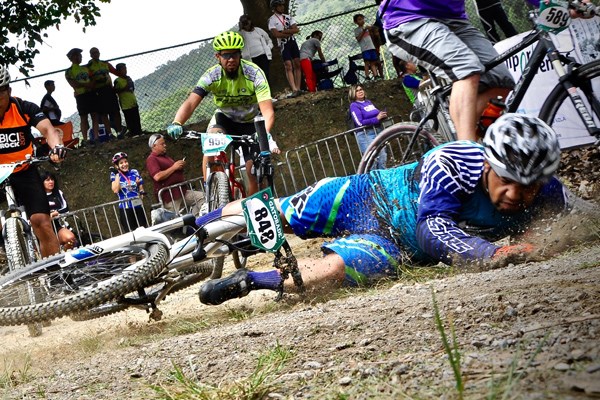 Fortunately, most helmet manufacturers offer a crash replacement policy so you can get a new helmet at a discount if you damage one in a crash. These policies vary from brand to brand, but most will give you a half-price helmet to replace one bought within the last couple of years. Check the specific brand's website for details on their policy.