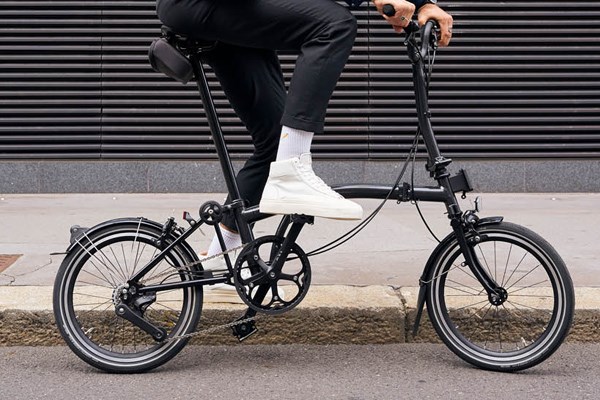 Brompton P Line
Next level frame, next level componentry, next level ride.
Offering lightweight performance, folded and unfolded, the Brompton P line bikes are faster to ride, lighter to carry and easier to move around.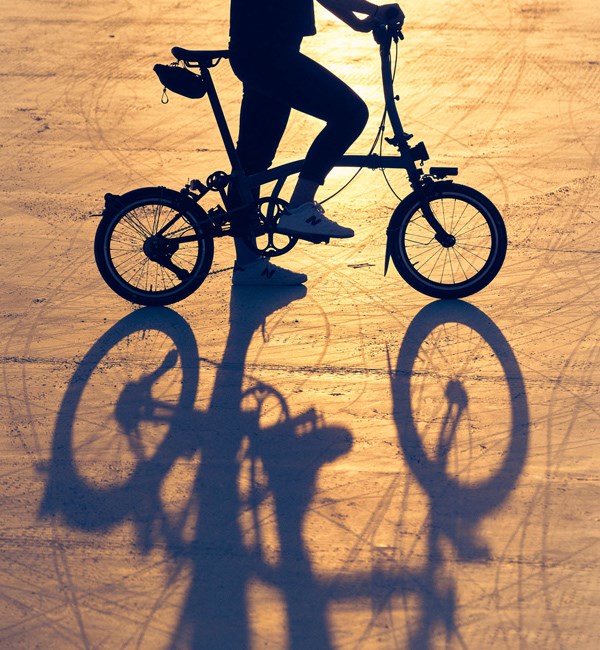 The Lightweight Transformation
All Brompton bikes are easy to ride and easy to fold, but the P line bikes do it all better. Up to 1.85KG lighter than an equivalent C Line bike, P line Bromptons pedal faster, roll smoother and are easier to move around when folded.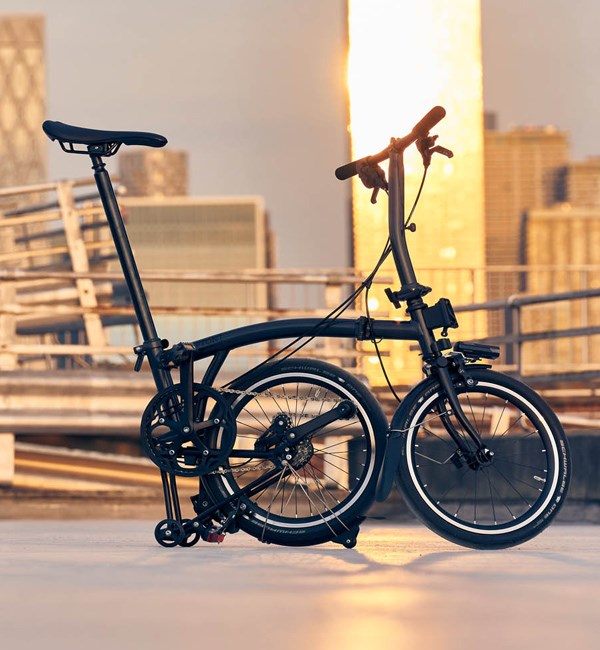 Next Level Frame
The fork and the rear end of the P Line bikes are made from titanium. This material is just as durable as steel but is significantly lighter weight. Naturally, shock-absorbing titanium smooths out the road. Combined with a new suspension block this maximizes efficiency and responsiveness.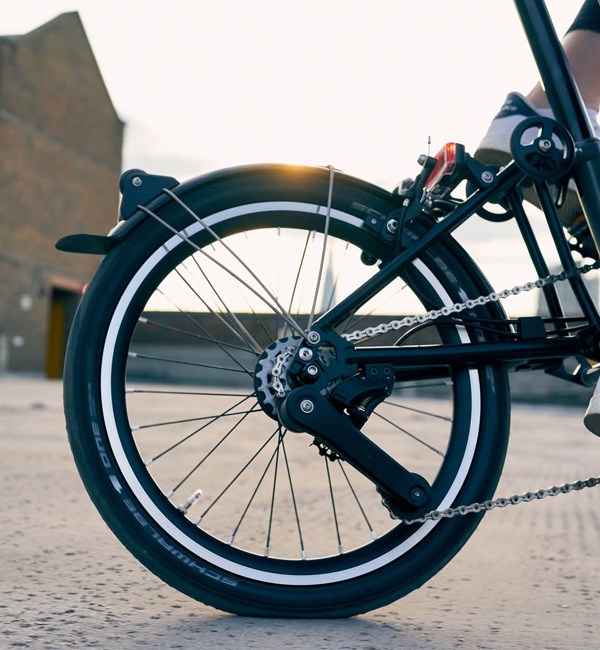 Superlight Wheelset
Wheels make the biggest difference to how a bike rides and the P Line bikes get the best. Lighter and sturdier than previous Brompton wheelsets they roll quickly and are built to stand up to the very worst weather conditions that the city can throw at them.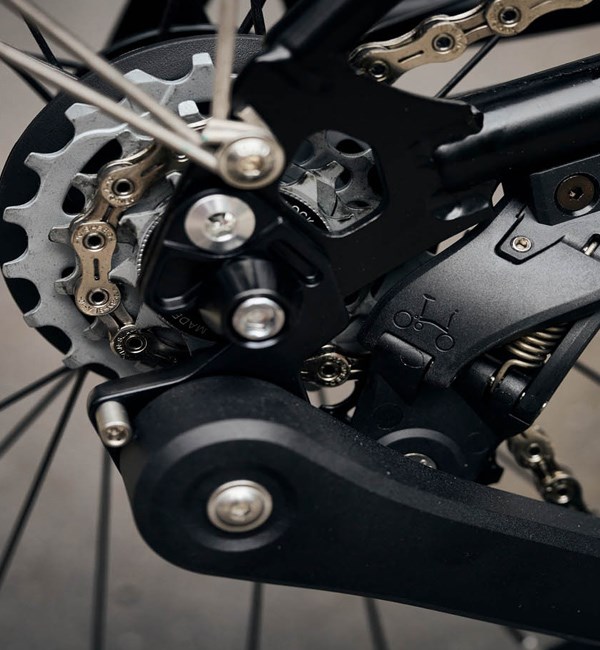 Superlight, Compact Gear System
The new lightweight compact gear system is fine tuned for city cycling. The 4-speed system with an all-new 60-gram derailleur is meticulously engineered to fit inside the fold. Brompton designed this system in-house with the perfect range for busy streets.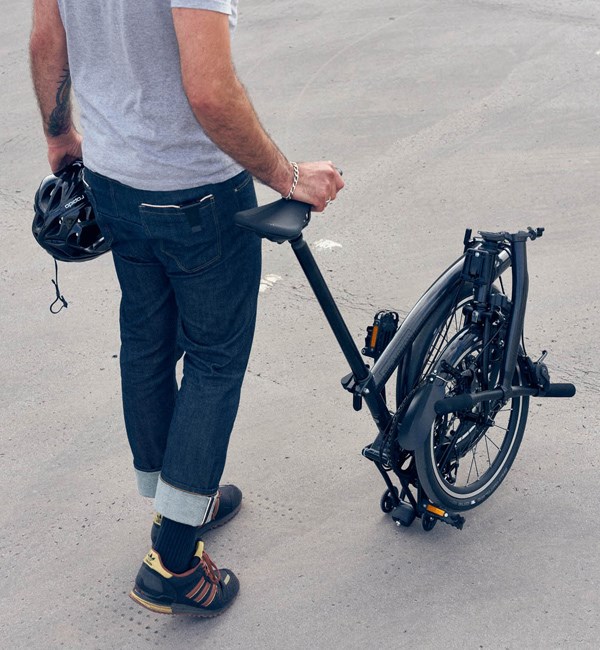 Enhanced Portability
The new dual-locking seat post system has two positions, fully down for storing or halfway up for rolling. The large lightweight rolling wheels make it easy to steer the folded bike through tight busy spaces. The Superlight Saddle nose is a convenient handle.
The P Line is a lightweight evolution of the classic Brompton offering impressive performance and exceptional usability.
You may also be interested in