Updated: 27th September 2021
The choice of glove for mountain biking will depend on the season as well as your personal preference. Whatever style you prefer, the best MTB gloves will improve your grip on the handlebars and protect your hands on those inevitable times when you take a spill on the trail. The best winter MTB gloves will also keep your hands warm without spoiling your grip on the bars. In this MTB gloves guide we'll look at each aspect of the glove to help you choose the best mountain bike gloves for you.
Palm: Maintaining a good grip on your handlebars while you ride rough terrain is crucial when you're mountain biking. The extra padding that you find on the palms of road gloves can make it harder to grip the bars when mountain biking. This is why the best MTB gloves have a durable synthetic leather palm without any additional padding, so you can feel the grips and your hand stays in place without sliding.
Other features to look for in the palm are; silicone prints on the fingers to help you to grip the brake levers when it's wet, laser-cut holes in the palm help to keep your hands cool on warm rides, and conductive threads in the fingertips so you can use the touch screen on your phone or Garmin without taking your gloves off.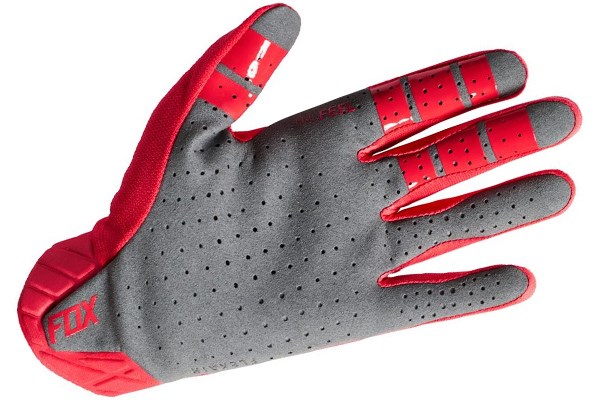 Top hand: Most mountain bike gloves are made from breathable fabric to keep your hands cool while you ride. Stretch mesh finger gussets enhance mobility and help to wick away moisture. Cold weather MTB gloves will have an insulated back to keep your hands warm in cold conditions. Which ever style you choose look for a stretch fabric that will keep the glove fitting snugly when your hands grip the bars.
Some MTB gloves have additional protection elements on the knuckles and fingers. These help to protect your hands from trailside vegetation as you ride past or from impacts if you crash and hit a tree. If you ride in the woods a lot, then additional protection is worth considering. D3O inserts offer the best knuckle protection but do make the gloves quite bulky.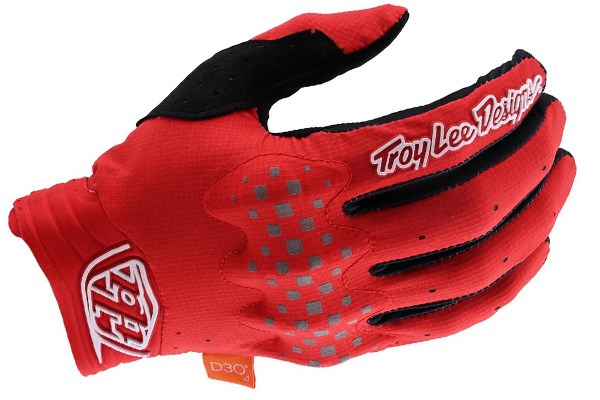 Fit: A good fit is crucial as you want to feel comfortable but don't want your hand to slide around inside the glove spoiling your grip. Fortunately, most brands offer good size guides so you can measure your hand and find the best fit.
Cuff style is a personal preference. Many riders prefer a simple stretch cuff but a longer cuff with a Velcro closure can help the glove to stay in place better. Longer cuffs are also good for cold weather riding as they help to keep your wrists warm. Sweat wipes on the thumb are useful for hot summer riding.