Nothing spoils a ride quite like cold, wet and painful hands. Your extremities are the first to suffer in poor riding conditions and especially in winter. We've put together this simple gloves buyers guide for cycling to help you discover the best pair for your needs.
We'll guide you through why you need a pair of cycle specific gloves and not just casual gloves and we'll show you how to get the best fit.
---
Why use cycling gloves?
Gloves aren't just for winter cycling – although a good pair of long finger gloves will keep your fingers toasty, they are also built for protection, comfort and control.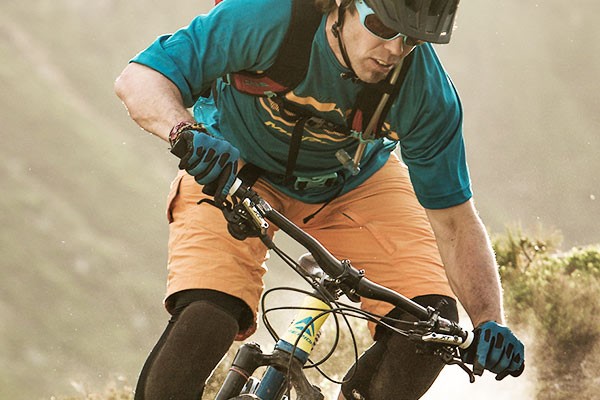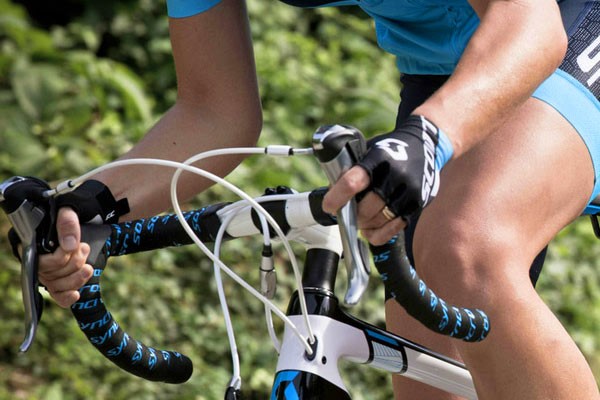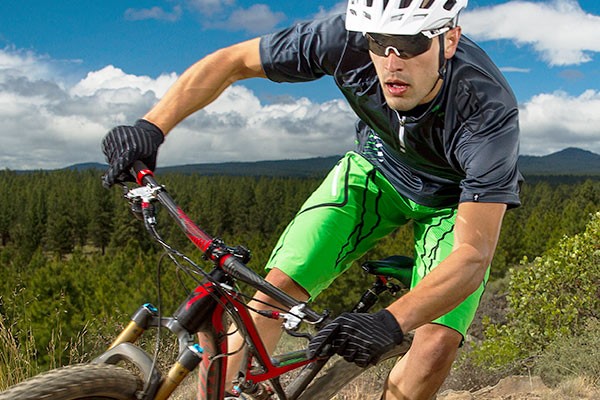 ---
Which bike gloves are best for you?
Road cycling & cross country MTB (XC)
These gloves are built with comfort in mind with padding to limit vibrations from travelling up the fork and into your hands. They're ideal for long hours in the saddle whether that's touring your local area or fitness training in the wild.
Gloves for road cycling and XC are mainly categorised as short finger gloves, but you can also get long finger options for cooler rides.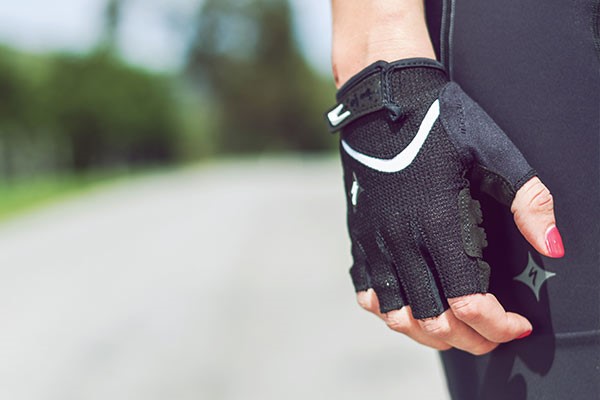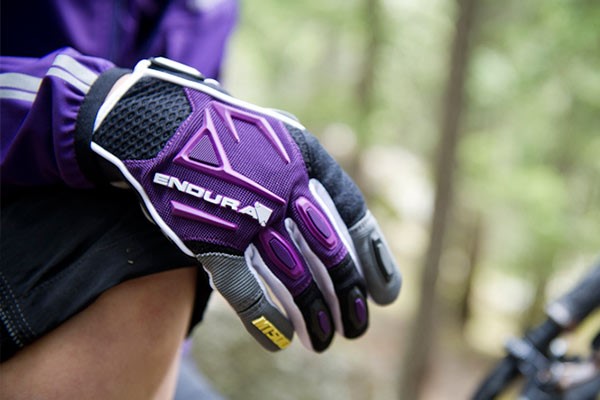 ---
Mountain biking
We're not talking the odd bit of gravel riding or commuting on the canal towpath. These gloves are designed for the rigours of gravity riding such as enduro and downhill.
Long finger gloves
MTB gloves are long fingered as they offer more protection than fingerless options. These gloves are built from tougher materials with external panels for impact resistance in a crash. Often these panels are built from moulded plastic or carbon composite on higher-end gloves.
Aside from protection, grip is the biggest factor. When gunning down technical terrain, navigating boulders and letting gravity do its thing, you need to stay in control.
These gloves will come with super tacky palm sections and silicone grip on the trigger fingers so that even if your handlebars are slick, your hands are planted on the bars.
Padding is less of a concern with these gloves as front suspension takes a lot of shock out of riding.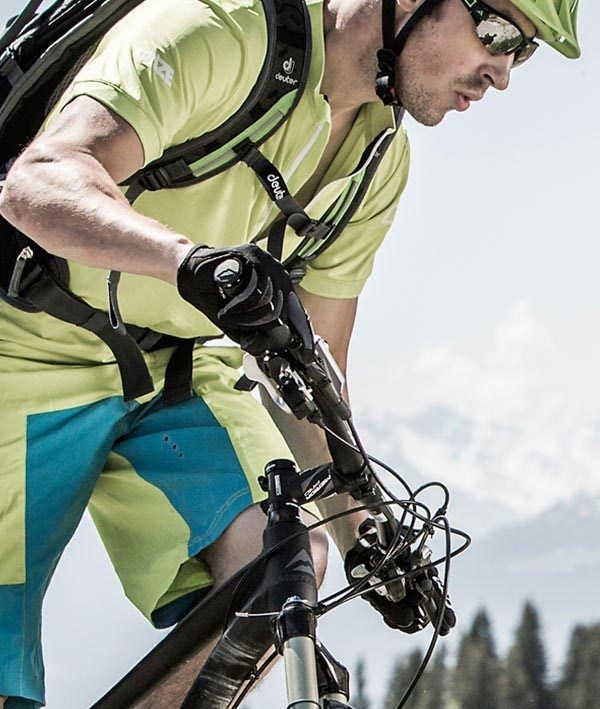 ---
Winter cycling gloves
On our site gloves fall into two categories – short finger and long finger gloves. However, there is a category we haven't touched on – winter cycling gloves.
Search for winter gloves on our site and you'll discover long finger gloves that offer enhanced wind and/or rain protection. When the mercury drops you'll want added thermal insulation so that your fingers don't freeze and seize up.
Winter specific cycling gloves are heavier and bulkier than standard gloves so you will lose a little dexterity.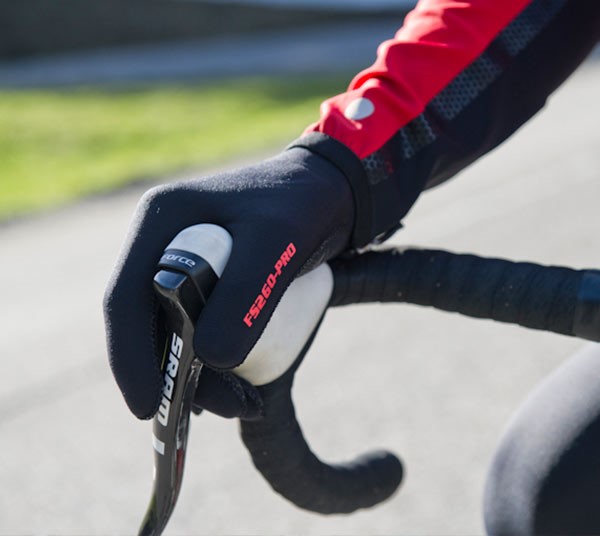 ---
How to get the best fit
Fit is very important with cycling gloves, you want them to be snug without being too restrictive or too loose. When cycling your hands (just like your feet) can swell as your blood is pumped around the body faster. Gloves that are too loose can chafe and cause blisters as your hands slip around inside. To discover how to measure your hands use our quick guide below.
1. Measure your dominant hand
2. Keep your hand flat and use a tape measure to get your circumference of your palm
3. Measure below the knuckles but exclude your thumb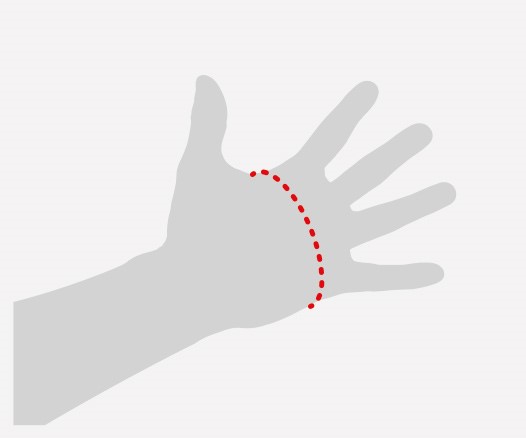 | Size | Men's / Unisex (cm) |
| --- | --- |
| Small | 19 - 23 |
| Medium | 20 - 24 |
| Large | 21 - 25 |
| XL | 22 -26 |
| XXL | 27 |
Men's Gloves Size Guide
Generally a man's glove size corresponds to his body size (Medium = Medium Gloves).
If this is the first time you've bought gloves, it is wise to measure your hand with a cloth tape-measure.
Summary
Cycling gloves come in two key types – long finger and short finger. Short finger gloves are ideal for road cycling and warmer conditions. Long finger gloves are ideal for cold weather riding. MTB specific gloves, which can be found in our long finger section are built with more durable fabrics and offer the best protection if you crash.
Most Popular Long Finger Gloves
Most Popular Short Finger Gloves