Don't give your bike the cold shoulder
Winter's no time to hang up your wheels. With crisp morning air, the scrunch of leaves beneath tyres and lure of a steaming coffee post-ride, it's well worth bracing the elements. As a wise cyclist once said, there's no bad weather for cycling, just the wrong clothing.
---
Look after your bike
Give it a winter once-over
Check everything is working properly on your bike. Go over your brakes, gears and lights to make fully functional and keep everything clean and lubricated.
You might want to switch to a tyre with more tread. Letting a bit of air out of larger tyres increases their grip. Road grit can damage your bike, so giving it a good rinse will prevent rust.
De-icer (or WD40) can also come in handy to thaw metal components or a frozen bike lock. Mudguards will protect you and your bike from spray.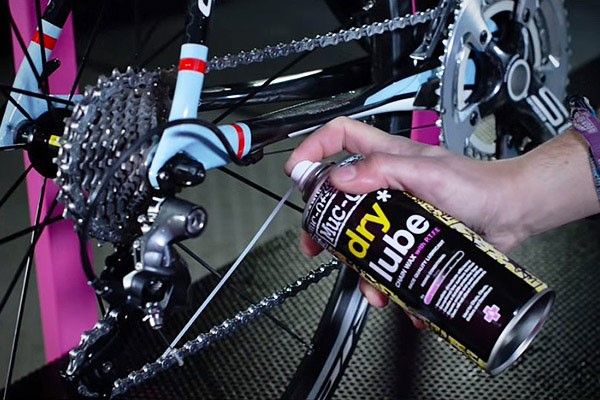 ---
Light up, light up
Ride safe, stay legal
Be safe, be seen, be legal! By law you must have a front and rear light.
Bike lights vary from basic blinkers to high-performance off-road lamps. As performance increases, so do price and battery life. As a rule of thumb, LED lights are sturdier, brighter for their size and have an outstanding battery life. Halogen lights tend to be cheaper.
It's a good idea to have at set of small, LED back-up lights, just in case your main lamps fail.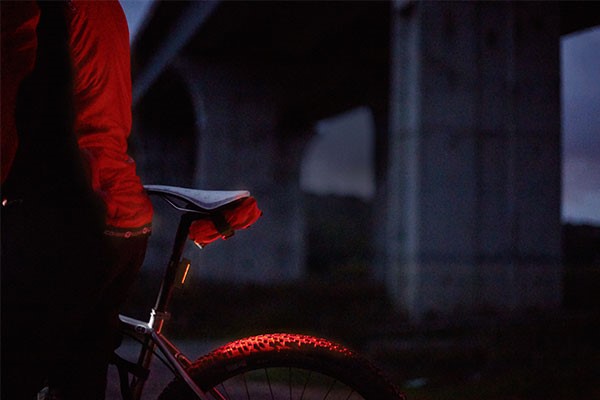 ---
Let it snow
Riding in a winter wonderland
With a bit of preparation, you can still cycle in snow.
Mountain bikes cope well with the demands of snowy surfaces due to their knobbly tyres, lower gears and generous frame clearances. Even hybrids and cyclocross bikes will give it a good go.
If you're really committed to riding right through winter, studded snow tyres will keep you rolling.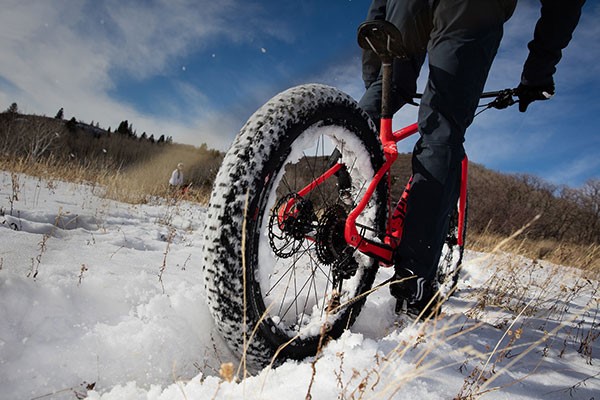 ---
Ice ice baby
Don't slip up
Ice is a menace to cyclists. It's the only type of weather where it might be best to avoid cycling altogether.
If you think you're about to stray onto ice, go slow, cycle straight, don't brake and don't panic. If stopping is inevitable, you need to apply the rear brake gently and might need to dab a foot down. It's best to walk your bike around an icy patch, or know your limits and use alternative transport.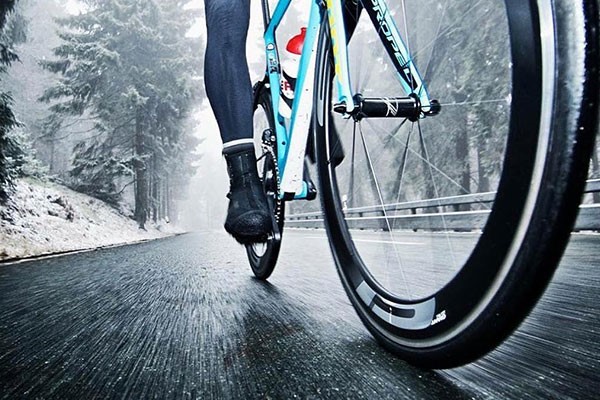 ---
Dress for winter
Reflect on this
Brighten up. A good set of lights will make your bike show up, but high visibility clothing will make sure you are seen too.
Multiple layers are sensible when the mercury plummets. But remember, you will still generate heat from exercising, so make sure you can remove some clothing if you're too warm. Versatile layering is especially important in the changeable conditions of spring and autumn.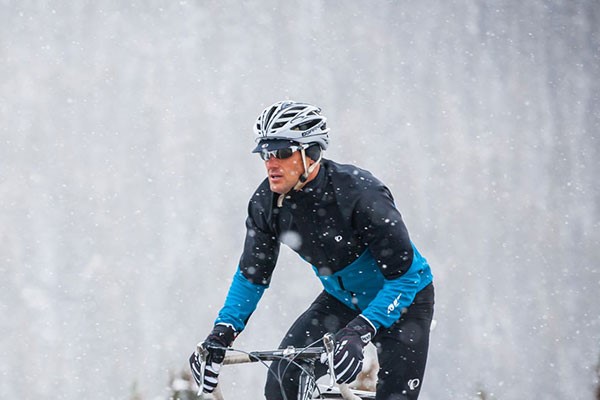 ---
From the top
Winter headgear
A woolly hat might be tempting, but we'd recommend a helmet to protect yourself in the event of an icy spill.
A helmet liner or skullcap will provide extra warmth. When it's a bit warmer, a headband will keep your forehead and ears toastie, without making your crown too hot.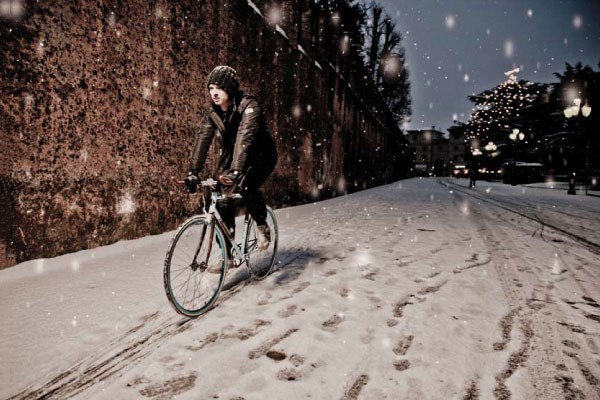 ---
Get your coat
Layer for success
Three layers will get you through the worst the season has to offer.
Base layers are all keeping you warm and wicking sweat away from your skin. Go for long sleeves in the coldest winter weather a mid- layer is easy to remove if the weather improves. Warmth without weight is the target. A standard cycling jersey makes a good mid layer. Waterproof, windproof and breathable are the wishlist for your top layer. Getting all three comes at a price, but this kind of jacket is a great investment. Reflective strips and panels are also important as it's your outer layer.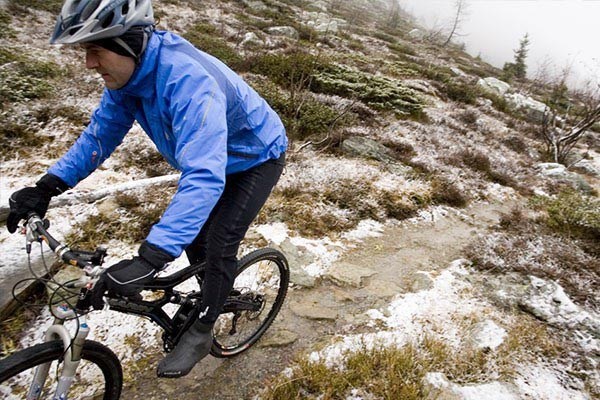 ---
Nice legs
Look out below
Cyclist's legs are constantly working, so they stay a lot warmer than the upper body. Full-length bib tights or thermal tights are enough to keep you warm and comfortable.
Looser cycling trousers are an option for commuters or the more self-conscious cyclist. Whatever you choose, reflective strips and bands are essential for those dark winter nights.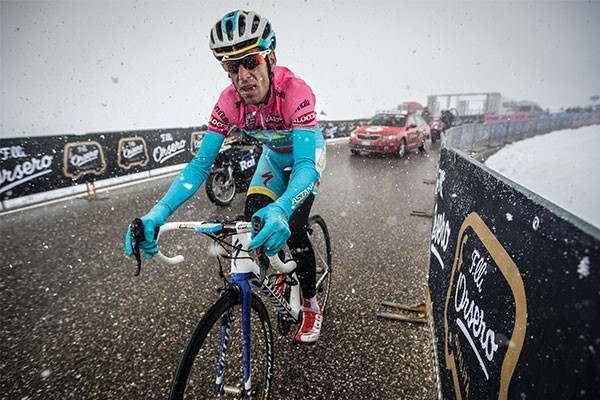 ---
Protect the extremities
Gloves, legwarmers, armwarmers
Great winter gloves are vital. It's not just about comfort - if your fingers get cold, you could lose control of your bike.
The warmest winter gloves are bulkier as they have an outer and inner layer. Long cuffs will tuck into your jacket to avoid chilled wrists. Consider waterproofing and a thin inner glove for really nasty conditions.
Leg and arm warmers help prolong the use of your warm weather gear. Pair them with shorts or jerseys to cover bare skin. They're ideal if you think you'll get hot while riding as they're very easy to remove and carry in a pocket or pack.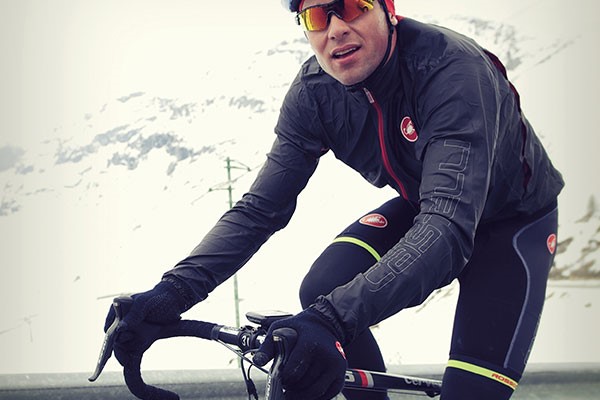 ---
Happy feet
Put a sock on it
Cold feet can ruin a ride. Thermal insulated and wicking socks will keep your feet comfortable for hours.
You can buy specialist winter cycling shoes if you ride a lot in freezing weather, but we'd recommend a pair of overshoes. These stretchy boots fit over your regular cycling shoes, offering water resistance and insulation. Again, reflectivity is useful as your moving feet make you very visible if lit up.