Sunshine and cycling go hand in hand
The days are longer, the evenings are warm and the roads are dry - there's no better time to be on a bike than in the summer. To make the most of the seemingly short Great British summertime, get your clothing and equipment choices right so you're motivated to ride, instead of kicking back in a deckchair.
H2O know-how
Stay hydrated
You must drink enough water before, during and after your ride - aim to take a drink every 15 minutes during your ride, or even more on very hot days. Remember, if you feel thirsty, you're already dehydrated. You can carry water in a bottle and cage, but make sure you have somewhere to refill it en route.
Otherwise, a hydration pack is a great solution to carry more liquid in a hands free setup. Camelbak are leaders in the hydropak world. You can add electrolyte products to your water to re-hydrate more effectively. It can also make it taste better, encouraging you to drink more.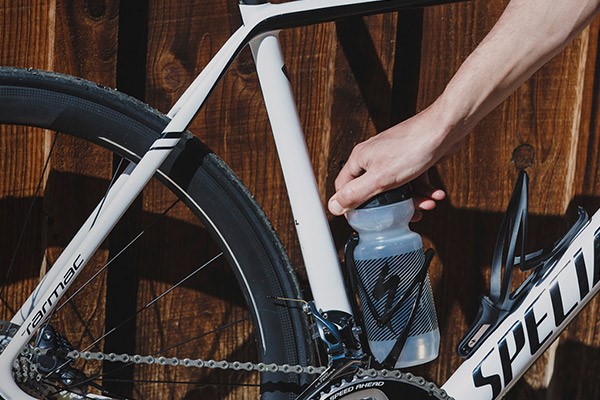 Summer rain
Prepare for the worst
Unfortunately, it never stops raining in Britain, even in summer. If it's looking like there might be a sudden shower, stuff a lightweight rain jacket or gilet into your back pocket. There are lots of options that fold up very small, just for this purpose.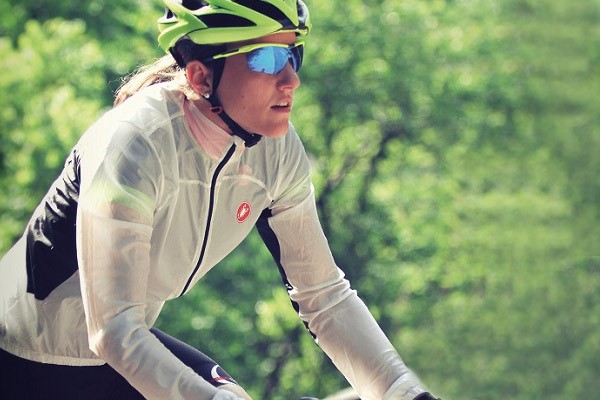 ---
Don't feel the burn, protect your skin
As a cyclist, you could be exposing your skin to the sun for hours at a time. Make sure you protect it from damage. You need to use a sunscreen or sunblock with the highest protection factor (SPF) you can find and reapply it frequently. Don't forget to apply it to your face as well as your arms and legs.
---
Top choices
Leave the sleeves
You're unlikely to need sleeves for most summer rides, unless you're heading out in the early morning or at night.
Choose short-sleeve jerseys and base layers. On most summer days, you might not need a base layer, but remember, they do keep you dry as well as warm by wicking sweat from your skin on hot and sticky days.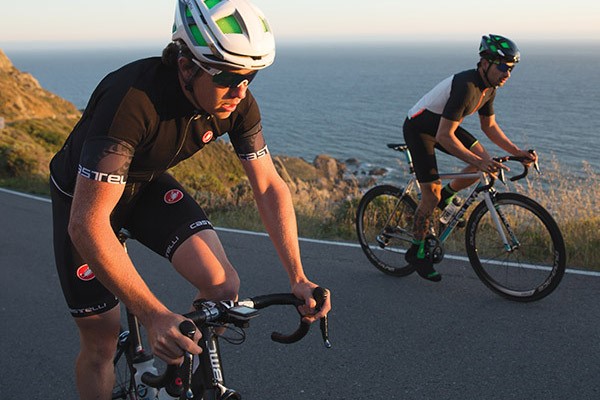 Hot weather helmets
Get some ventilation
Hot weather is no reason to abandon your helmet in an attempt to keep cool.
A head injury is just as likely to happen in the summer. The best helmets won't make you overheat either. In fact, many helmets have vents that scoop in air, keeping your head cooler than it would be if exposed to the sun.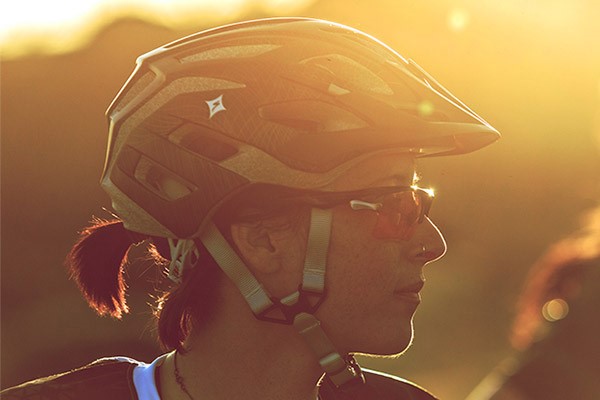 Mitt of alright
Summer gloves
The weather might be warm enough, but you should still never ride without gloves.
Cycling gloves aren't just to keep your hands warm, the protection they offer is just as important. Short-finger gloves are called mitts and have different levels of padding on the palms. They will prevent nerve damage in your hands, keeping you riding for longer. They also avoid sweaty fingers in boiling weather and often have a handy sweat wipe on the thumb to mop your brow with.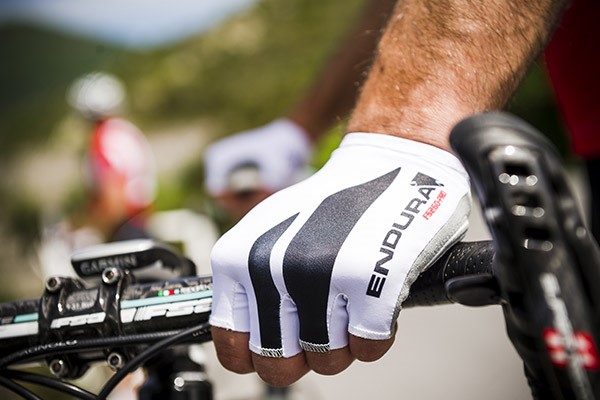 Shorts Selection
Get your legs out
At last, you can strip away the layers and get some sun on your legs. Lycra shorts and bibshorts are the roadie choice, keeping you comfortable and cool over long distances.
If you feel too exposed in Lycra, a looser pair of baggy shorts over the top will protect your modesty and provide you with useful pockets.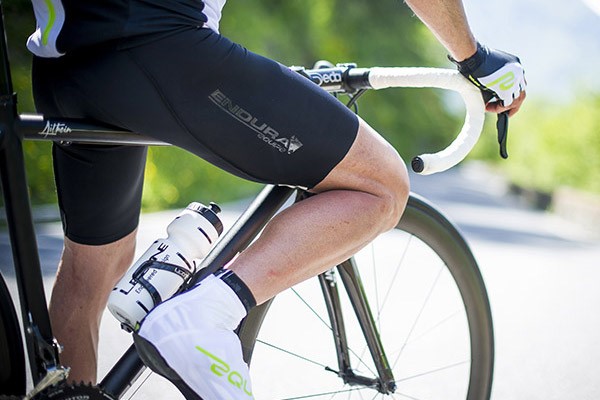 Cover your eyes
Cycling glasses
Glasses help protect your eyes from the sun if it's a good year, or mud, hail & rain if it's not.
For the most value and versatility, get a pair with interchangeable lenses so you can adjust them depending on the always-changeable conditions.