Long finger cycling gloves come in many different styles and designs. For fast road cyclists, hard-hitting mountain bikers and daily commuters, finding the right glove for the conditions and your riding style is key to feeling comfortable and confident on your bike.
With features like touchscreen compatibility, impact armour and all-weather protection, a long finger glove keeps you under control.
Long finger gloves are preferred by mountain bikers year-round. Offering grip on the hottest of days by wicking sweat from hands to maintain control on the bars and brakes.
Most manufacturers offer a thin, trail friendly glove that keeps the natural feel and dexterity of riding gloveless. The nature of mountain biking will often take you through overgrown trails in the summer, long finger gloves offer protection from brambles and trail obstacles.
Hands are often the first contact point when taking a fall so riding with no gloves after a tumble is no fun at all! Even the lightest glove will offer some protection.
This type of glove is also great for road cycling and commuting.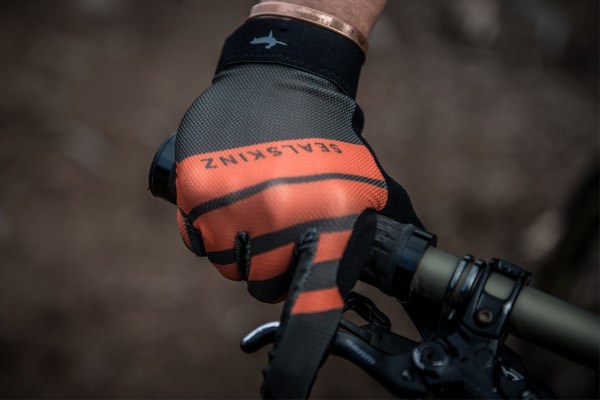 Long finger MTB gloves offer varying levels of protection, from more sturdy trail gloves to DH and gravity orientated gloves.
Protection will increase on both the outside of the hand but also the palm. Manufacturers will look to find the balance between palm protection from crashing and bar feel, as a thicker glove will offer less feel on the bars. The outside and knuckles will often get caught by trailside objects or damaged during a tumble. Heavy duty gloves often have abrasion and rip resistant material on the outer, with padded inserts for crash protection.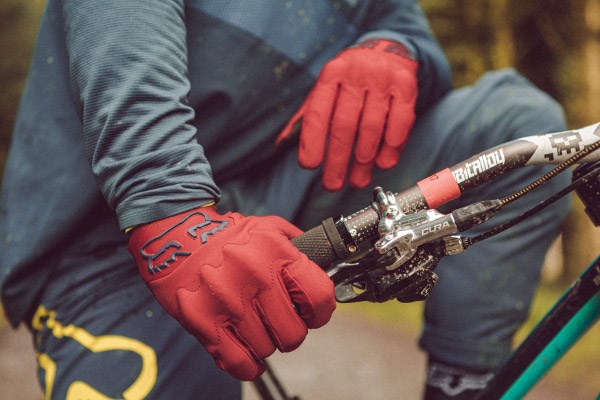 Riding in winter can be comfortable and warm with the right clothing. The first parts bitten by the cold are extremities like fingers. Luckily insulated, windproof and waterproof gloves are available for the winter months.
Insulation can be provided by Neoprene, Primaloft, and various other material while wind/waterproof materials keep your hands safe from the elements. Mountain bikers, road cyclists and commuters will all need winter protection and there are gloves tailored to each discipline.
A popular waterproof treatment is known as DWR (Durable Water Repellent) a coating that can be re-applied over the months. Others will use a permeable membrane like Gore-Tex to keep the water out while remaining breathable.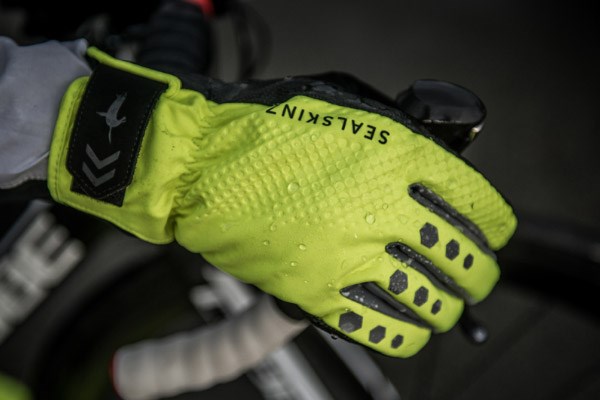 MTB and Road cyclists will often have high body temperatures so require less insulation and more dexterity while keeping the wind and water repellent properties a sports specific glove can offer. While commuters often ride at a slower pace and through the worst conditions so a thicker glove with heavy insulation is key.
Popular Long Finger Gloves