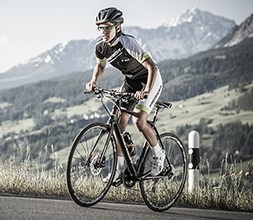 Merida Flat Bar Road Bikes
Merida flat bar road bikes are fast, comfortable and versatile. These all-rounder on-road bikes are great for commuting, fitness training, recreation and exploring. We stock a large range of the Merida Speeder flat bar road bikes at a range of price points to suit your budget.
Merida's flat bar road bikes come in premium aluminium frames with butted tube walls to shave weight, or in ultra lightweight carbon composite. One bike, many functions.