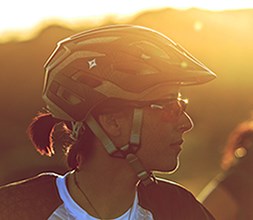 Specialized Bike Helmets
Specialized bike helmets are built with your safety and protection in mind. An essential for every cyclist, these Specialized bike helmets are designed using the latest safety technology and strongest materials, and are lightweight for greater comfort. Every Specialized bike helmet meets European and American safety regulations and are available in a range of stylish designs and prices to suit everyone.
Specialized mountain bike helmets offer extra protection around the sides and rear of your head and are fitted with a visor to protect against debris and glare. Specialized road helmets are lightweight and aerodynamically profiled for performance. Choose a Specialized carbon helmet for pro-level performance. Keep your little ones safe with a kid's helmet with simple and secure fastenings and reflective webbing for enhanced visibility in low light conditions.