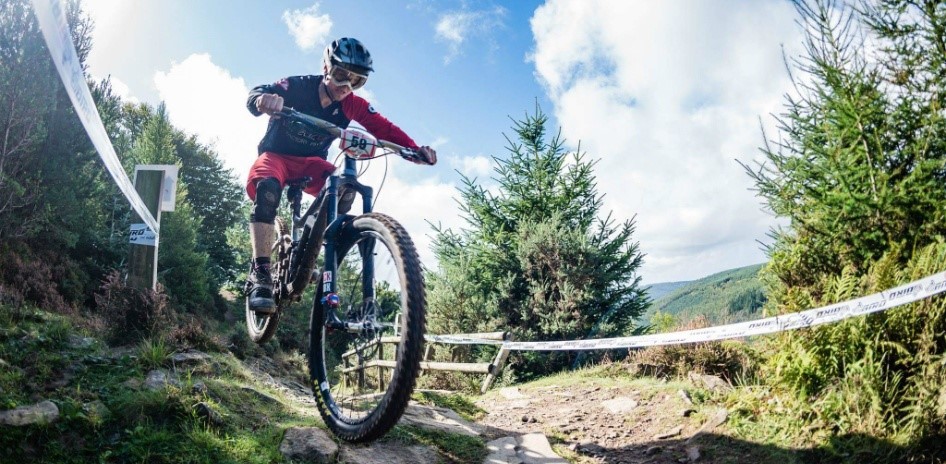 ON THE TOP STEP FOR ROUND 2 OF THE WELSH GRAVITY ENDURO, CWMCARN
A week after the EWS (Enduro World Series) race, it was time to settle into 'Uni life' at University of South Wales, Pontypridd. Luckily my next race was only a short drive away in Cwmcarn, another good Welsh trail centre that has everything in one location. I took a break from Freshers Friday to give my body a break from partying and back into race mode.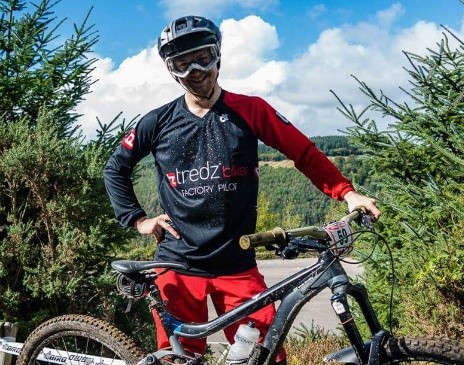 Saturday
Saturday was practice day, I decided to take my GoPo with me and get some video clips so I could save my legs for Sunday. The race format is different from other organisers as it is a 'MASH-UP' race, this means that you had 5 hours to do the stages as many times as you like to get your best time. I think is a great idea and makes value for money for anyone who wants to have a go at racing.
The stages where a mix of physical endurance and technical over a mix of terrain. Stage 1 was 'Airstream' at the top of the mountain, it wasn't especially long but it kept you on your toes with many switchbacks and places to catch you out. This was a pretty cool stage and times would be tight. Stage 2 was a 'fresh cut' natural section before doing the 'Giants Finger' climb backwards, we were not allowed to practice this stage until race day so would be a blind stage on Sunday. Stage 3 was the 'Double-Black' downhill track starting just before the bridge with a fast and tight technical section up top before a long 200m sprint over the fast and scary 'Twrch' trail finish trail. This was my favourite stage by far and I know I could do well come Sunday.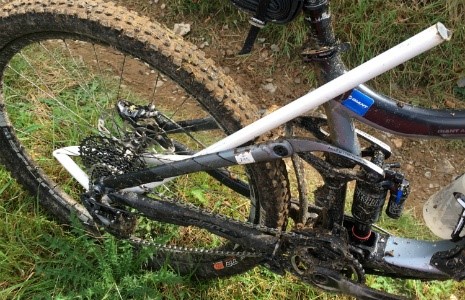 Sunday
With little sleep due to people enjoying freshers until 5am! it was time to struggle out of bed and get the venue. It rained hard overnight so the conditions of the stages would have changed dramatically, especially on the natural section on stage 2. The bike was prepped and I was ready to go after some breakfast!
Stage 1
I decided to do a slow first run to get into flow and get a feel for the conditions, a few metres in I realised that it was very slippery and my back wheel slid strait into a pole! Getting it tangled in my wheel wasn't the start I was looking for but got it sorted after pushing to the end. My second run went much better. I held a lot more speed through the corners which helped me grab the fastest time in the senior category over the day.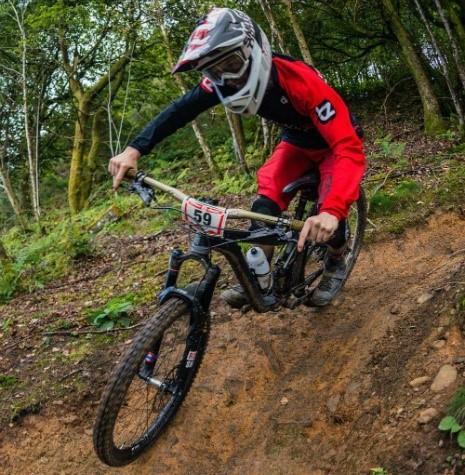 Stage 2
The natural section was beaten up and ruined after the rain but I felt at home. Railing ruts and getting around tight turns is what I do best, I was in my element! following this, it was a long and gruelling sprint for another 3 minutes! The trail was pretty fun and challenging making it a proper 'Enduro' trail with a mix of everything. I managed to pass 3 people on my first run and then got tape stuck in my wheel on my second run but still managed sub 4 minutes, again putting in the best time in my age category.
Stage 3
This this how every stage should be and was by far the best stage I have ridden this year! I decided to roll down on my first run so I could get back down to the carpark and change my Giant Rail helmet to my Fox Rampage full face (yes, it was that scary) After checking it out, I decided to give it my all. Out of the start I felt great, holding lines and pushing hard. I was literally on the edge of my riding skills and was trying my hardest, I also stood up all the way pushing hard along the 200m sprint before dropping into the final section of the stage. I did not touch my brakes once throughout and it felt like I was going at light speed, the three flat switchbacks at the end would catch a lot of people out but I kept them smooth and clean to get a good complete run. I managed 2 minutes and 47 seconds, the second fastest time of the day with only one elite rider beating me. I also took the stage win in the senior category on this stage as well!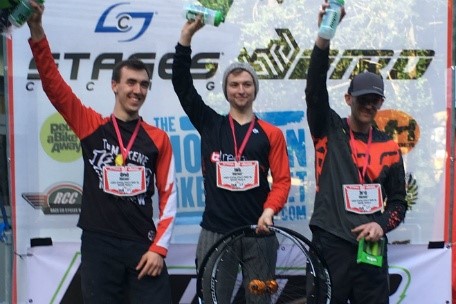 Podium Finish
After a nervous wait with senior riders coming down the hill throughout the day, time was up and I could finally relax. I was super happy to finally win a race after trying so hard throughout the year. Not only did I win, I won by 7 seconds which is very rare to see these days. When my name was called I also realised that 'Hope Technology' were sponsoring our category so I won myself a new pair of 'Hope Pro 4' wheel set! Time to chill out and get ready for the last British Enduro round of the year in 2 weeks time, this will be in Scotland so a long drive ahead of me.
Time to celebrate in Uni!
Lewis Bradley
Photos by Doc Ward Photography