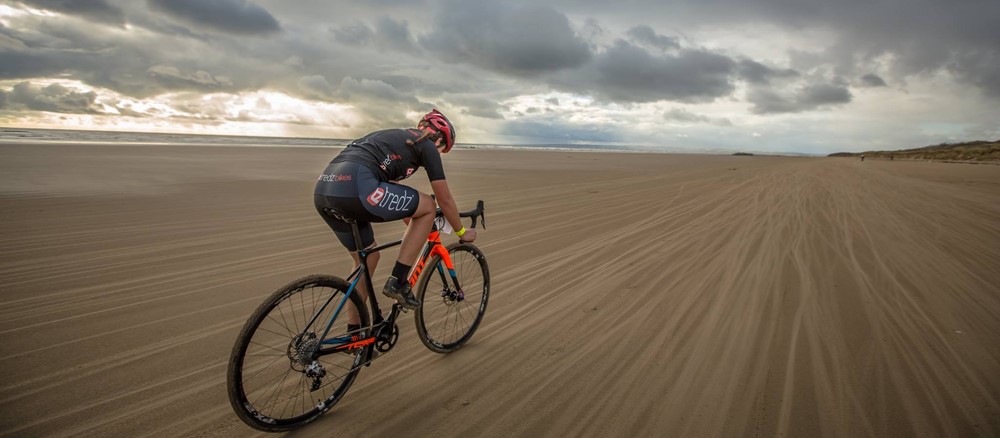 Team Tredz Races Tide 2 Tide
I'm always looking for new events to enter, and what a great one to start the winter season with. Tide 2 Tide is a unique 6 hour off-road event where you're aiming to ride as many laps as possible between low tide and high tide. You can either ride as a solo, or as we decided as a Mixed Trio Relay Team.
The team
Dave - Team Tredz manager and self confessed CX guru.
Alex - A Triathlete slowly turning to the dark side of CX.
and myself
We arrived at Pembrey Country Park nice and early and set up camp. We certainly looked the part with the Tredz van, Gazebo and our brand new TCX bikes lined up ready to race. After discussing team tactics and several coffees later, we were ready to recce the 7km course. The course was incredible, 50% forest single track, 30% double track and 20% beach. I'd never ridden anything like it and smiled all the way round.

The race started at 2pm and Alex volunteered himself to ride the first 2 laps. The start line was full of MTBs and Fat Bikes but not many CX bikes. Had we made the right choice of bikes?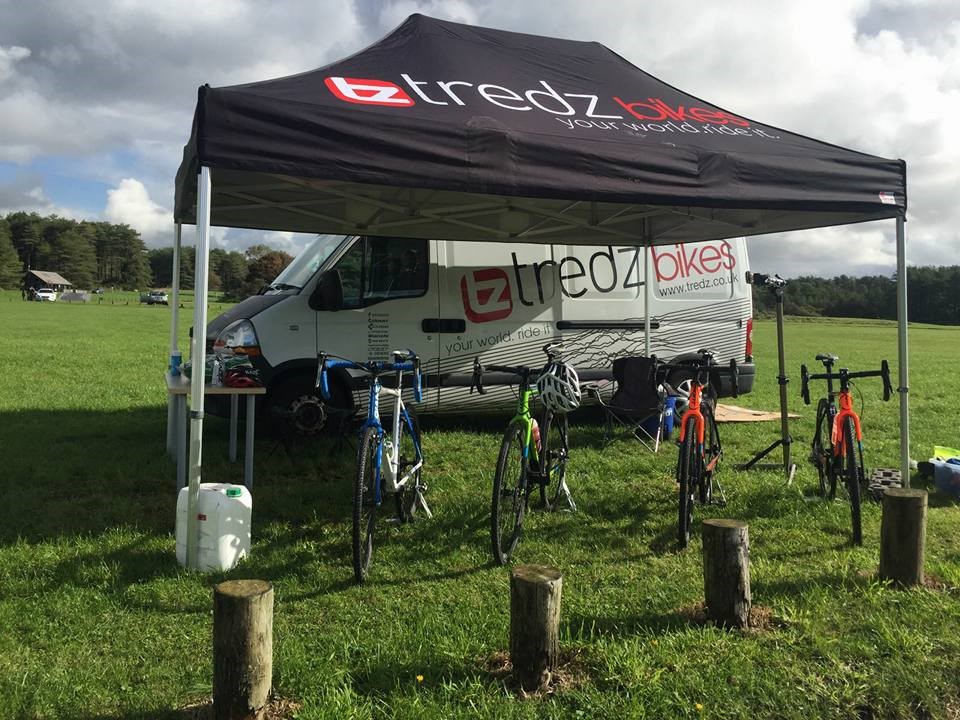 The Race
The race started and Dave and I nervously waited for Alex to ride pass. We waited...waited and waited. Something was wrong, hardly any riders had come through. Word finally got out that the course markers had been moved and were directing riders in the wrong direction.
So instead of Alex doing a 5 mile lap, he was lost with a group of riders in the middle of Pembrey Park. 9 miles later, he finally passed us (not amused) and carried on to ride his 2nd lap.
After the small mishap and arrows now pointing in the right direction it was Dave's turn to take the baton.
Our tactic was to race one lap, full gas and pass the baton over. 20 mins later, it was my turn to race. Typically, it started to rain so it was pretty slippery on the exposed roots and the ground was slowly churning up but the TCX ploughed through. Once I hit the hard-packed beach, I knew the CX bike was a good choice. On the drops, head down, I flew along the sand.
The lap was soon over and I passed the baton back to Alex. I was knackered but I knew I had an hour or so recover before I was off again.
Alex carried on riding 2 laps and Dave & I 1 lap each. 5 hours passed and the night started to draw in. Out came the Hope lights and into the night we rode.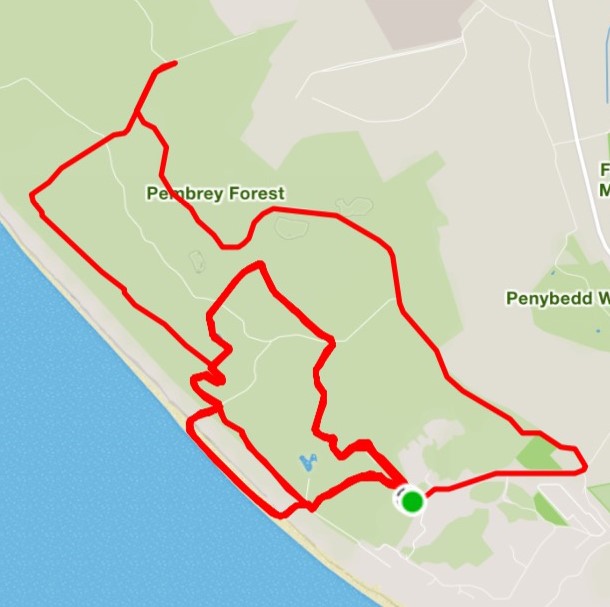 The Result
Dave had the pleasure of riding the final lap in pitch darkness. He loved the experience, apart from when he fell off in the sand dunes and was "like a turtle on its back!". Dave crossed the finish line and we had completed our final 16th lap just in time.
We were pleased with our achievement and knew we were in for a good chance of being on the podium. We were over the moon to take 1st place in the Mixed Trio category. Plaques were awarded and a free entry into Cross Mountain which we will definitely be participating in.

Thank you to A cycling and marshals for organising such a unique, fun event. We'll be seeing you again next year. Thank you Anthony Pease Photography for taking such awesome photos of the Team. Finally, Thank you to Tredz for the Van and Gazebo, it made the day so much easier.
More importantly for the race machine - the TCX Advanced Pro 2 - what a bike, I cannot fault it.