Home
>
Wahoo - £25 Cash Back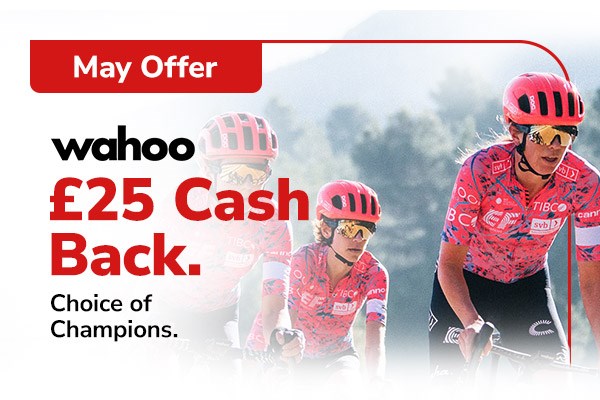 Claim £25 when you buy an ELEMNT Bolt or Roam GPS Bike Computer or Bundle*
The claim form opens on 30th May, 2022. Please come back then to make your claim.
Don't forget - once the wait period's over, you'll need to submit your claim within 48 days of your purchase date, as shown on your receipt or invoice.
See you soon!
Terms and conditions apply
*Buy a qualifying ELEMNT Bolt or Roam GPS Bike Computer or Bundle between 1st May - 31st May, 2022 to be eligible for £25 cashback via bank transfer. eBay and eBay Marketplace purchases excluded. All purchases must have been made at full RRP. Claims must be submitted within 30-48 days of the purchase date. Maximum 1 claim per person and household. Full Terms apply.