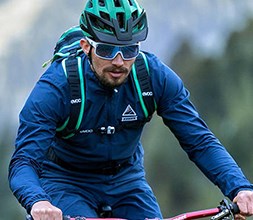 Abus Mountain Bike Helmets
Abus mountain bike helmets are the ideal protection for hurtling down mountains or tackling trails. Designed to take abuse if needed, they are sturdy and durable, but also lightweight so they won't weigh you down.
Useful features such as LED lights for added visibility and visors for a better line of sight help to improve your riding experience. Abus mountain bike helmets are comfortable, stylish and functional all you need in a lid.