Smart turbo trainers are a great way to gamify fitness sessions to break the monotony of your regime. These powerful electronically controlled bike trainers (also known as Smart trainers) use wireless communication including ANT+ and Bluetooth Smart to sync to your PC, laptop, tablet or smartphone.
We've handpicked the best smart turbo trainers to appeal to all budgets. We have premium, mid-range and entry-level models, chosen for their spec and performance against comparable models. The higher end models are all direct drive units with the bike connected directly to a cassette on the turbo. These tend to be quieter and are much more stable on those big out of the saddle efforts. The more affordable options here feature a conventional rear wheel drive.
Smart turbo trainers automatically change the resistance you face based on the route you are riding, giving a realistic feel. The best turbo's can also simulate inclines up to 25% and descents up to 5% for a more realistic riding experience.
Many off these Smart turbo trainers are compatible with their own manufacturer's virtual training applications as well as third-party options like the extremely popular Zwift (set in virtual worlds) or BKOOL's 500,000 route directory. These applications come with a range of features including multi-player group rides and races, interval training, events and downloadable maps to keep your training interesting.
Tacx Neo 2 Smart Trainer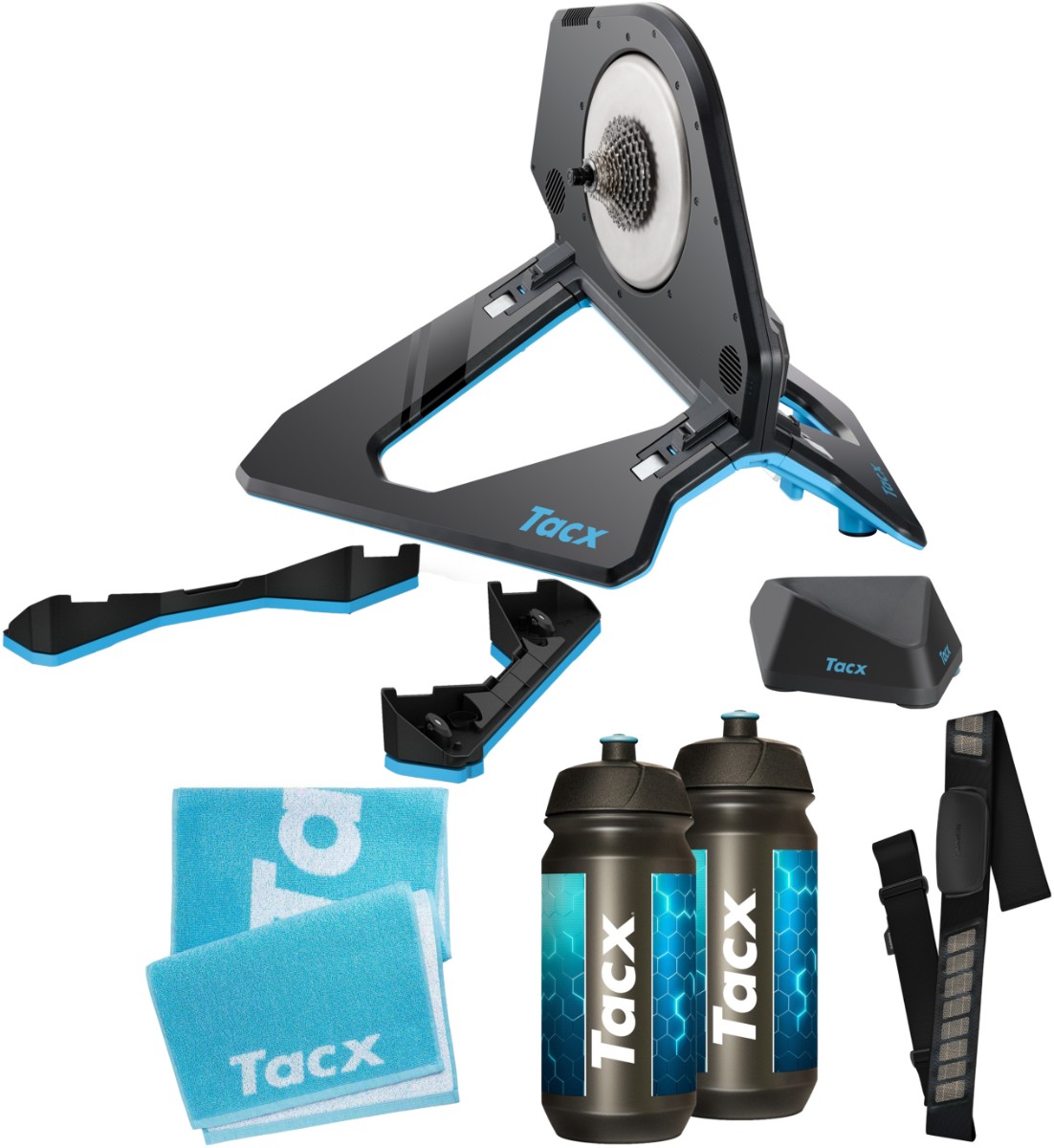 Type Smart Direct Drive
---
Connectivity Ant+ / Bluetooth Smart
---
Max Power Output 2,200W
---
Compatible Software Tacx App, Zwift, TrainerRoad & others
---
Max Incline 25%
---
Review
In our opinion the best Smart turbo trainer is the all-new Tacx Neo 2 Smart – for many reasons. The Neo is a very sophisticated trainer that can deal with very high-power levels even at low speeds. This enables realistic climbing simulations with very accurate power readings. This version gives accurate pedal stroke analysis with left and right balance.
The Tacx Neo sets itself apart from the competition with its road surface simulation feature that lets you feel the vibration of road surfaces through your legs, just like when you are cycling outdoors. This makes virtual cycling on Zwift much more realistic, you will really feel the difference on those cobbled sections.
Other good features include a max power output of 2,200w (even the pro's can't overclock this), a max incline simulation of 25% and even a simulated descent that lets you freewheel for a realistic riding experience. This newest version works with 130/135mm QR, 142x12mm and 148x12mm Boost rear axles.
The Tacx NEO is in a league of its own and truly nothing comes close to it - smartbiketrainers.com
Saris H3 Silent Smart Turbo Trainer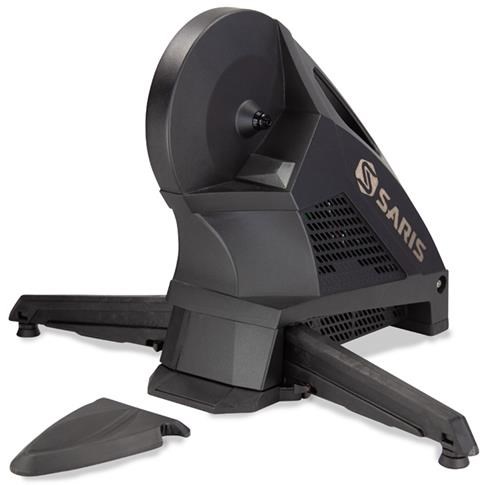 Type Smart Direct Drive
---
Connectivity Ant+ / Bluetooth Smart
---
Max Power Output 2,000W
---
Compatible Software CycleOps Virtual Training, Zwift, TrainerRoad & others
---
Max Incline 20%
---
Review
The new H3 from Saris (formerly CycleOps) is an update over their popular Hammer smart trainer. The H3 is the perfect addition to any athlete's toolbox. From weekend warriors to pro-podium chasers, mountain bikers to triathletes, this smart direct drive trainer is versatile enough to push any training regimen to the edge.
The heart of the H3 is its ability to replicate real world inertia better than anyone else thanks to it its massive, 20-pound precision-balanced flywheel. The H3's soul is its impressive electrical prowess, complete with integrated cadence, speed and power data, internal cooling, over-the-air firmware updates, dual-band ANT+ and Bluetooth compatibility and topped off with its electromagnetic resistance system for rapid resistance changes within virtual training environments. Plus, at 59 decibels (20 MPH) the H3 is library-level quiet - even if your next virtual victory may not be.
The H3 has the ability to run in "Headless mode" with the power on but no connection the trainer will perform like a fluid trainer with progressive resistance. The trainer is also compatible with 130/135mm quick release axles, along with 142 and 148x12mm bolt through set-ups.
"the Saris H3 has got all of the key features and specs we've come to expect from a high-end, direct drive turbo trainer.st – bikeradar.com
Elite Direto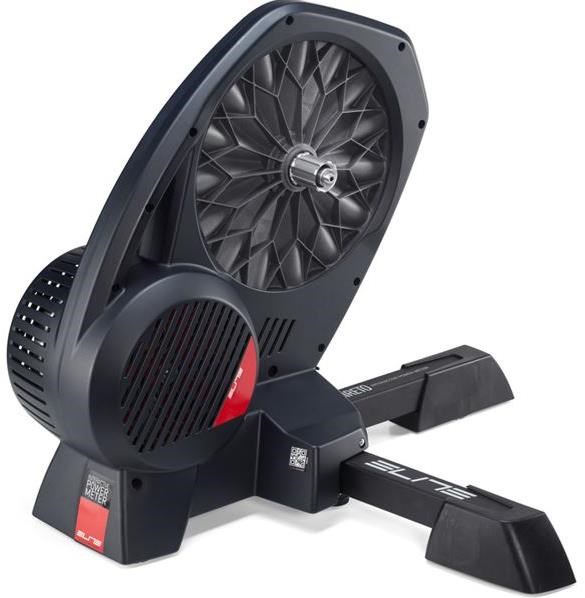 Type Smart Direct Drive
---
Connectivity Ant+ / Bluetooth Smart
---
Max Power Output 1,400W
---
Compatible Software My E-training, Zwift, TrainerRoad & others
---
Max Incline 14%
---
Review
The Elite Direto offers incredible bang for your buck and offers a realistic simulation on a stable platform for sprinting and climbing. Like the Tacx Neo and Saris H3 the Direto features a large flywheel with electromagnetic resistance for a smooth and relatively quiet ride.
The integrated power meter offers accurate power readings through the Optical Torque Sensor and the Direto can handle up to 1,400 watts of power. The Elite Direto is lighter and more portable than the Hammer which is good if you don't have a dedicated space for your indoor training.
As well as being compatible with Zwift and other virtual cycling apps, the Direto comes with a 12-month free subscription to the Elite My E-Training app.
Zwift-compatible direct-drive smart trainer that really impresses at a good price – road.cc
BKOOL Smart Pro 3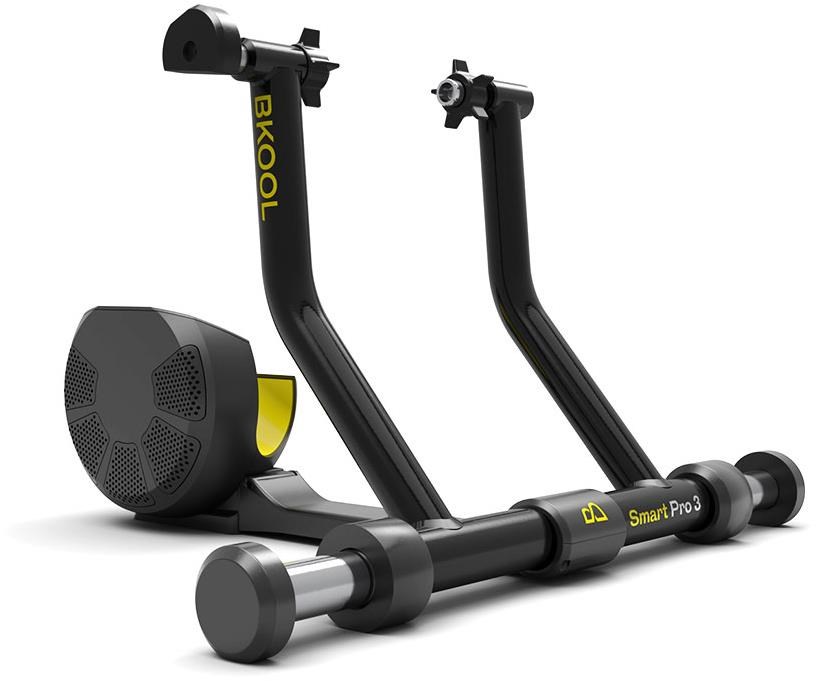 Type Smart Rear Wheel Drive
---
Connectivity Ant+ / Bluetooth Smart
---
Max Power Output 1,200W
---
Compatible Software BKOOL, Zwift, TrainerRoad & others
---
Max Incline 15%
---
Review
The Bkool Smart Pro 3 turbo trainer is a rear wheel drive Smart turbo that comes with its own virtual training software. Recently the Bkool cycling simulator software has been updated for a more refined experience. You have over 500,000 routes to choose from, realistic video playback, a new 3D mode and you can even listen to Spotify whilst riding.
Resistance is controlled by the Bkool simulator based on the route you are riding to recreate realistic gradients. In terms of the core features, the Bkool Smart Pro 3 can reach up to 1,200W and simulate slopes of up to 15%. The Bkool Smart Pro 3 simulates inertia and is compatible with all wheel sizes from 20" right up to 700c and 29".
New extendable legs offer a more stable ride than many rear wheel drive turbos, while also reducing noise. Considering the level of features you get and the quality of the design, the BKOOL Smart Pro 2 is a great alternative to Smart direct drive trainers.
Excellent smart turbo for sensible money, with full-featured simulation package to keep you interested – road.cc
Elite Tuo FE-C Mag Trainer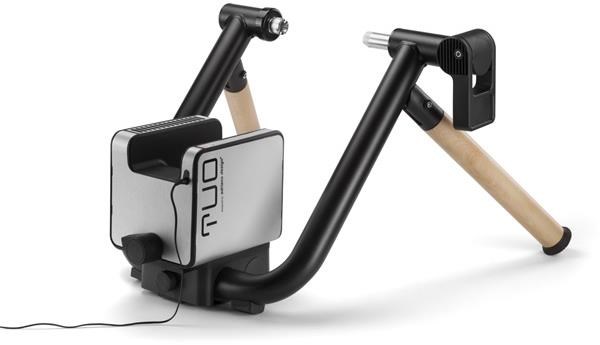 Type Smart Rear Wheel Drive
---
Connectivity Ant+ / Bluetooth Smart
---
Max Power Output 2050W (60km/h)
---
Compatible Software Elite My E-Training, Zwift, TrainerRoad & others
---
Max Incline 10%
---
Review
The stylish Elite Tuo FE-C Mag Trainer is one of the best value smart trainers on the market with resistance control for simulating climbs and pre-programmed intervals. At this price point you don't get the same range of features as the mid-range and high-end option.
Elite's Tuo can simulate inclines up to 10% and a 2,050w max power at 60km/h. Included with the turbo is a 12-month subscription to the Elite My E-Training app with 100's of downloadable courses or challenge others in a race. You can also create your own route using Google Maps.
The Elite Qubo Digital Smart B turbo trainer is ANT+ FE-C enabled so you can connect with a range of displays such as smartphones, cycle computers and tablets. This turbo trainer is also compatible with Zwift, Kinomap Trainer, BKOOL and others.
If you're just starting out and want a great value VR trainer with a good range of features this is the best turbo trainer for you.
Affordable power measurement combined with a good ride feel – Bike Radar