Never miss a training session because of bad weather or timing. Turbo trainers allow you to keep up your fitness from the comfort of your own home whatever the weather. Stay in peak physical condition so you can hit the road hard in spring.
There are many types of turbo trainers on the market from magnetic to fluid to high tech direct drive Smart trainers. Magnetic trainers are great entry level options, fluid trainers offer realistic resistance that gets tougher the harder you ride. The best turbo trainers use electro-magnetic resistance and can be connected to third party apps for creating bespoke training sessions.
Indoor cycling doesn't have to break the bank which is why our pick of the best turbo trainers include affordable systems so everyone can benefit from indoor training sessions this winter. With the possible addition of a power meter and ANT+ dongle you can experience virtual cycling on most turbo trainers.
Turbo trainers come in two types, those with a roller which your rear wheel rests on, and increasingly popular quiet turbo trainers with direct drive units. Direct drive turbo trainers come with a cassette mounted directly to the resistance unit (you'll need to remove your rear wheel and have a spare cassette). They are much less noisy, there is no tyre wear, and the system is stiffer.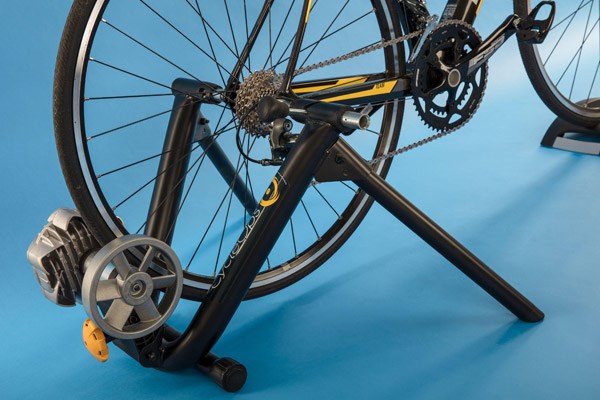 Smart trainers offer the most immersive training experience as they can vary the resistance you feel at the pedals to match the climbs and descents on your virtual route. Integral power meters give you a realistic simulation of real-world cycling. When linked to a training app like Swift, smart trainers allow you to ride with cyclists of a similar ability from anywhere in the world. You can even race on Zwift.
The ultimate indoor training option is a complete smart training bike. These self-contained units are easy to set up to your exact specifications and include every feature that you need to get the very best indoor training experience. Turbo charge your winter training with one of our indoor cycling solutions.