Smart turbo trainers are a great way to gamify fitness sessions to break the monotony of your regime. These powerful electronically controlled bike trainers (also known as Smart trainers) use wireless communication including ANT+ and Bluetooth Smart to sync to your PC, laptop, tablet or smartphone.
The best smart trainers include premium, mid-range and entry-level models. The higher end models are all direct drive units with the bike connected directly to a cassette on the turbo. These tend to be quieter and are much more stable on those big out of the saddle efforts. The more affordable options here feature a conventional rear wheel drive.
Smart turbo trainers automatically change the resistance you face based on the route you are riding, giving a realistic feel. The best turbo's can also simulate inclines up to 25% and descents up to 5% for a more realistic riding experience.
Many off these Smart turbo trainers are compatible with their own manufacturer's virtual training applications as well as third-party options like the extremely popular Zwift (set in virtual worlds) or BKOOL's 500,000 route directory. These applications come with a range of features including multi-player group rides and races, interval training, events and downloadable maps to keep your training interesting.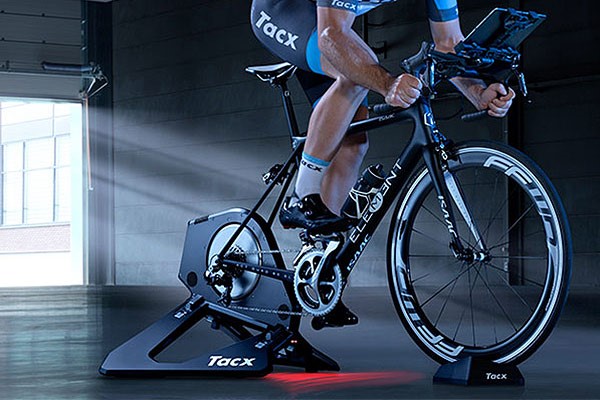 As the scenery never changes when you ride indoors, cycling in a virtual world can give you a much-needed motivational boost. You can ride with your buddies or cycle with other cyclists of a similar ability over a whole range of different routes. You can even join races to really test yourself.
Smart bikes offer the ultimate indoor training experience. These trainers have everything you need for virtual riding and offer a more stable platform than a trainer attached to your bike. These are easy to set up to your size and personal preferences and mean that you don't need to mess with your proper bike to get an indoor training session in. Take your cycling to the next level by smart training through the winter in a virtual cycling paradise.