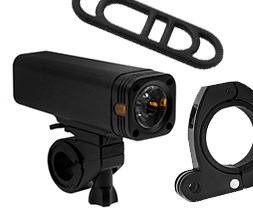 Electron Cycle Lights
Light the way home with these high-quality Electron cycle lights and bike light spares. Electron bike lights provide bright solutions for lighting up your journey, whether it's on the trail or the road. Sturdy, reliable and durable, Electron bike lights are available in front or rear models or in handy sets.
They also make some great back up lights if you want things that little bit brighter. Keep things simple with the battery options or embrace technology with rechargeable offerings. Our range of Electron products includes a range of spare handlebar brackets, helmet mounts, seatpost mounts and power supplies. All our Electron bike lights come with free delivery and hassle-free returns.