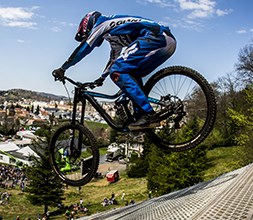 Giant Full Face Helmets
When you're tackling technical descents a Giant full face helmet will give you complete peace of mind while offering full protection.
Made from light yet strong material, Giant full face helmets feature plenty of padding and absorb shocks, giving you maximum protection with minimum fuss. Not just a necessary piece of head hardware, they also look pretty good too.