Often copied but never bettered Brompton are the iconic folding bike brand.
Known the world over as the definitive folding bike, Bromptons have been made in London since 1975. From an in-house design team to skilled braziers and expert technicians on the assembly line, Brompton folding bikes are designed to work and built to last.
What is a Brompton?
Bromptons are the perfect folding bicycle for the city. Folded you can take them on most public transport then quickly unfold them to cycle the rest of your journey. These bikes are easy to transport when folded. They're easy to store in your home or place of work too, so you don't need to worry about locking them up on the street.
Brompton's are quick, nimble and fun to ride. The ride position and agile handling are more than a match for conventional bicycles on city streets. Small wheels mean fast acceleration from traffic lights and the increased manoeuvrability makes it easy to navigate busy streets.
Home Delivery
Now you can have your Brompton delivered directly to your home or place of work. Tredz are offering the same great delivery options for Brompton's as we do for all of our other bike brands, so buying a Brompton has never been easier.
No bike folds up as easily as a Brompton bike. With just four steps you can fold a Brompton in 20 seconds! Once folded the bike is easy to carry. They're nice and small too (585mm high x 565mm long x 270mm wide) so you can easily store them under your desk at work or in a cupboard at home.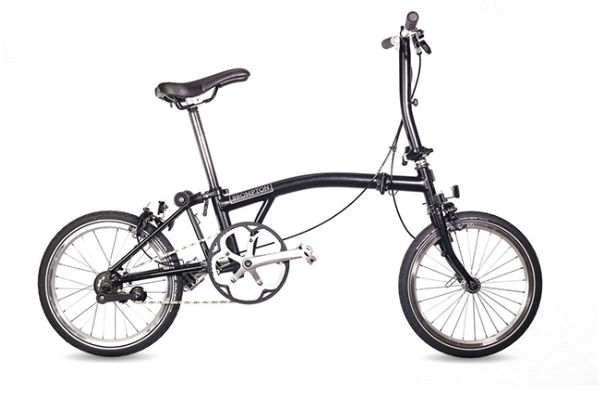 Cycle to Work
Easy to fold, easy to ride. Bromptons are the perfect city bike. They are ideal for cycling to work, especially if you travel by bus or train as part of your commute or are short of storage space.
You can save upto 42% on the cost of a new bike when you purchase it with the tax free Cycle to Work scheme.
Save money and get a tax free Brompton for your commute. See more on how to buy a tax free bike here
How to Choose Your Brompton
Every Brompton folding bike has the same size frame. They all run on 16" wheels, but they are made to fit every adult cyclist. This is because every Brompton is highly adjustable. The seat post has a wide range of adjustment and is the main way that Bromptons are able to fit everyone.
The standard seat post, fitted to most of our bikes, is suitable for most riders, but there are also extended seat post options for taller cyclists.
The four different handlebar options offer a different ride feel. As well as giving you a different riding position this is another way to alter the sizing of a Brompton. See the handlebar section below for more on this. There are also different saddle, gearing and component options to suit different rider requirements.
While the many different options might seem confusing at first it is actually easy choose your perfect Brompton online as all the options are summarized in the title.
Model names
The basic characteristics of each Brompton bike is summed up in the three characters of the model name:
The first letter tells you which handlebar is fitted.
Next is a number which tells you how many gears the bike has.
The third letter tells you if the bike has mudguards and a rack.
If there is an X as a fourth character, then the bike is a Superlight model with titanium parts.
e.g. the Brompton M3L has an M Type riser handlebar, three speed drivetrain and is fitted with mudguards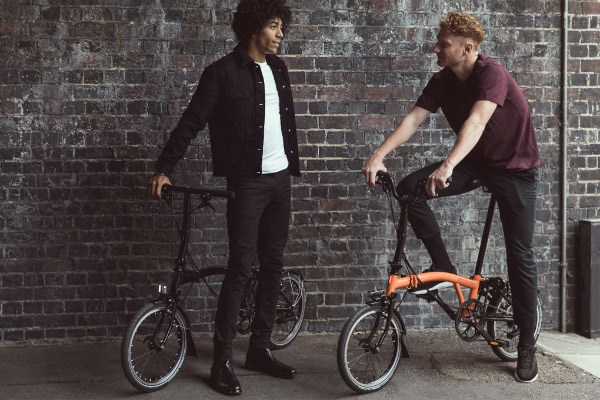 Handlebars
There are four different handlebar option on Bromptons.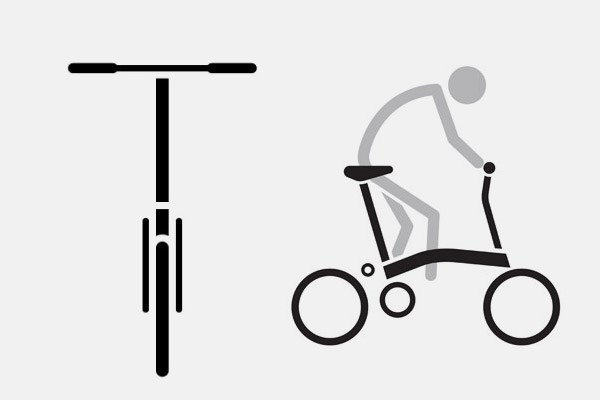 S Type – a flat handle bar that offers a sporty riding position with a handle bar height of 924mm. Shorter riders will find this option offers a regular riding position while taller riders will feel more tucked.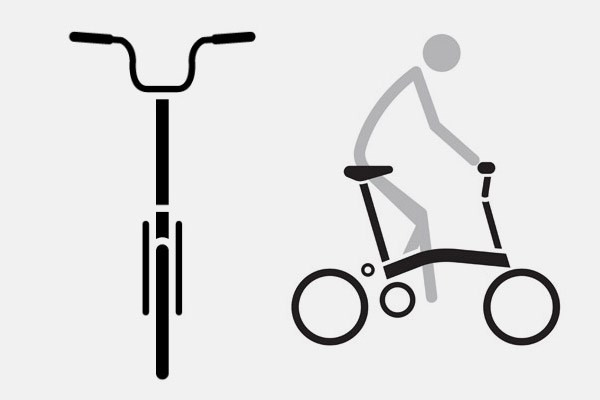 M Type - a riser handle bar that offers a medium-upright cycling position with a 1015mm bar height. The M bar gives you that classic relaxed Brompton feel.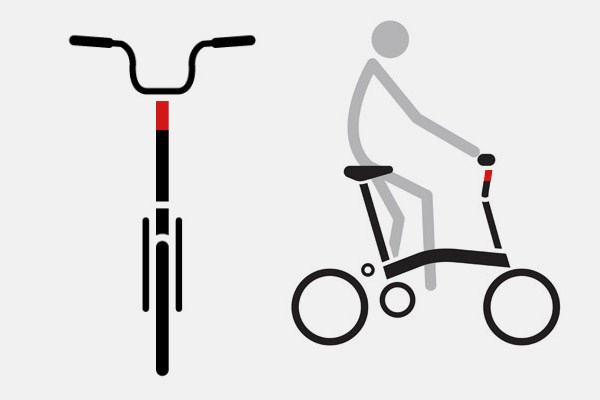 H Type - a riser handle bar with a high stem that offers a more upright cycling position. The bar height is 1072mm. Taller riders will find this position relaxed. For others this H handle bar version offers a similar feel to a Dutch bike with minimum pressure on the hands and wrists.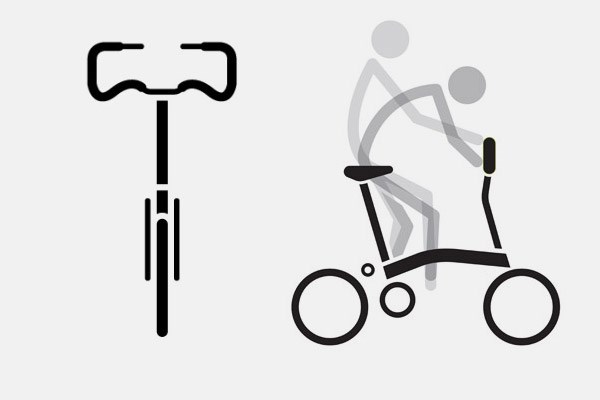 P Type - a P type multi position handlebar which offers multiple hand positions for different cycling situations. This gives you a variety of different riding positions from upright to tucked. Maximum height is 1030mm.
Gears
There are four gearing options for Bromptons.
1 Speed - Light and simple single speed - perfect for cycling on flat terrain.
2 Speed - Two gear options - for riding on flat terrain with the extra gear for those occasional hills.
3 Speed - Robust, enclosed three speed hub gears - good for riding flat and occasionally hilly terrain.
6 Speed - Six speed hub gears - for those who wish to take on longer rides and challenging inclines.
Each gearing option has a 50t chainring fitted as standard. You can also choose a custom chainring that is either smaller for easy pedalling, or larger for faster cycling.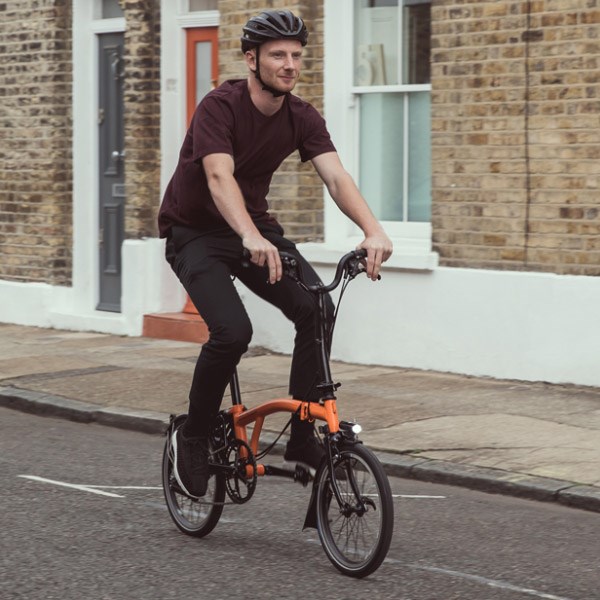 Mudguards and Rack
There are three standard mudguard and luggage rack options for Bromptons.
R – Rack, mudguards and pump are included.
L – Mudguards and pump are included.
E – No mudguards or pump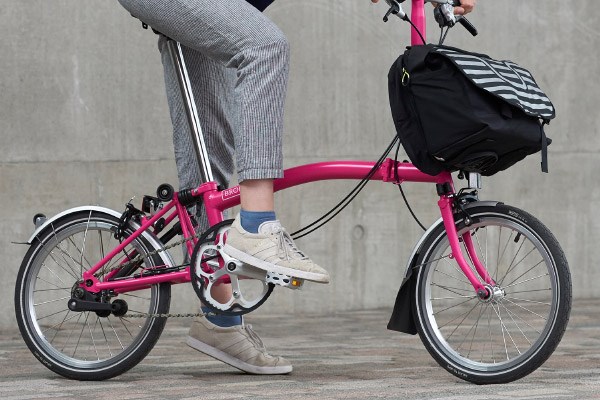 Seatpost Sizes
It is the seatpost that determines the sizing for Bromptons. There are three different seatpost options.
Standard Seatpost – inside leg measurement up to 33"
Extended Seatpost – inside leg measurement of 33" – 35"
Telescopic Seatpost – inside leg measurement greater than 35"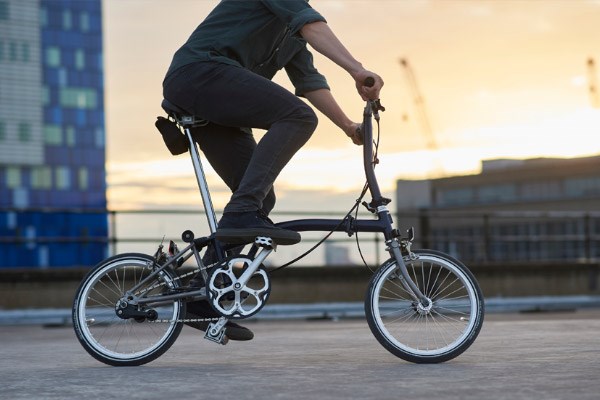 Wheels and Tyres
All Bromptons roll on 16" wheels, and there are three tyre options to choose from:
Schwalbe Marathon Racer – this is the standard tyre fitted to Bromptons with all-weather tread and a fast rolling construction
Schwalbe Marathon – this is a more durable version of the Marathon Racer with improved puncture protection
Schwalbe Kojak – this is a lightweight fast rolling slick tyre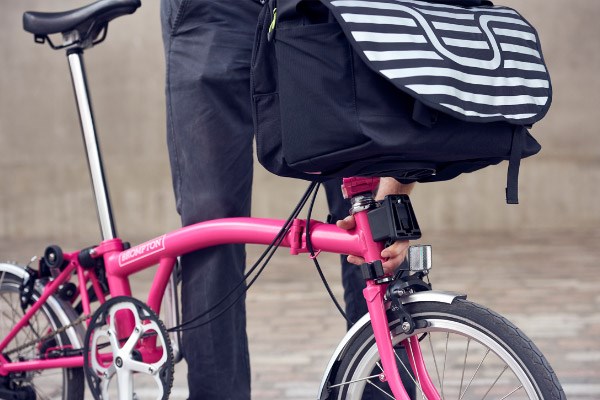 Most Popular Brompton Bikes
Brompton Accessories
Mirroring the outstanding quality of the bikes themselves, Brompton accessories, including their practical and stylish frame bags, are designed to make you like on the bike even easier.
Luggage
Bromptons have a variety of ingenious luggage carrying solutions. As well as a rear luggage rack, the optional front carrier block allows you to carry up to 10Kg of luggage. This mounts onto the headtube rather than the handle bar so the added weight doesn't affect the stability and handling of the bike. Brompton luggage is practical, stylish and made to last.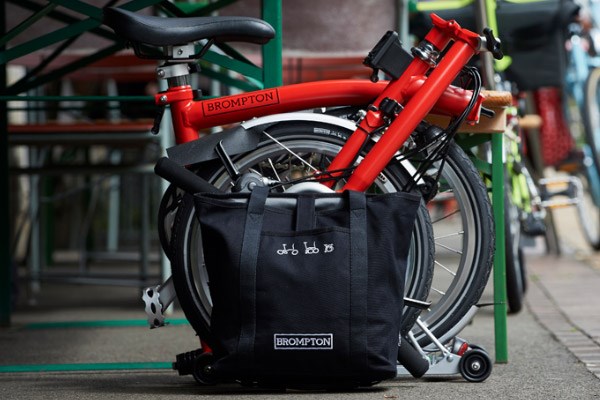 Accessories and components
As well as luggage, Brompton have a range of accessories designed specifically for their folding bikes. These include Cateye light sets with Brompton specific mounts, luggage mounting blocks, racks, mudguards, saddles and seatposts as well as spare parts.
Most Popular Brompton Accessories & Components