Often copied but never bettered Brompton are the iconic folding bike brand.
Known the world over as the definitive folding bike, Bromptons have been made in London since 1975. From an in-house design team to skilled braziers and expert technicians on the assembly line, Brompton folding bikes are designed to work and built to last.
What is a Brompton?
Bromptons are the perfect folding bicycle for the city. Folded you can take them on most public transport then quickly unfold them to cycle the rest of your journey. These bikes are easy to transport when folded. They're easy to store in your home or place of work too, so you don't need to worry about locking them up on the street.
Brompton's are quick, nimble and fun to ride. The ride position and agile handling are more than a match for conventional bicycles on city streets. Small wheels mean fast acceleration from traffic lights and the increased manoeuvrability makes it easy to navigate busy streets.
Home Delivery
Now you can have your Brompton delivered directly to your home or place of work. Tredz are offering the same great delivery options for Brompton's as we do for all of our other bike brands, so buying a Brompton has never been easier.
No bike folds up as easily as a Brompton bike. With just four steps you can fold a Brompton in 20 seconds! Once folded the bike is easy to carry. They're nice and small too (585mm high x 565mm long x 270mm wide) so you can easily store them under your desk at work or in a cupboard at home.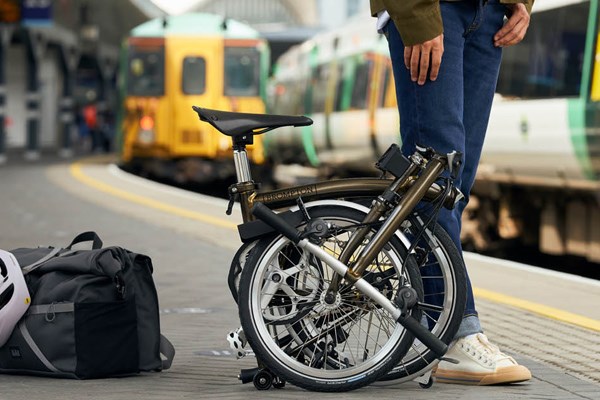 Cycle to Work
Easy to fold, easy to ride. Bromptons are the perfect city bike. They are ideal for cycling to work, especially if you travel by bus or train as part of your commute or are short of storage space.
You can save upto 42% on the cost of a new bike when you purchase it with the tax free Cycle to Work scheme.
Save money and get a tax free Brompton for your commute. See more on how to buy a tax free bike here
How to Choose Your Brompton
Every Brompton folding bike has the same size frame. They all run on 16" wheels, but they are made to fit every adult cyclist. This is because every Brompton is highly adjustable. The seat post has a wide range of adjustment and is the main way that Bromptons are able to fit everyone.
Brompton have introduced Lines and Models to their range for 2022. The bikes still have the same great foldability and ridability but the new naming convention makes the differences between models easier to understand.
New names.
Same great bikes.
Brompton folding bikes have been renamed to make choosing the right one a little easier. Each bike is listed with a name that shows its line, model and specification option.
For example:
Brompton C Line Explore with Rack High Handlebar, previously known as the H6R:
C Line - steel frame, mudguards, and folding pedals.
Explore model - 6-speed gearing and pump.
Options - high handlebar, and luggage rack.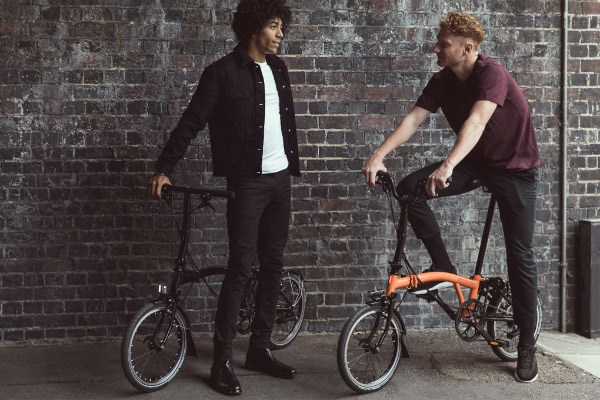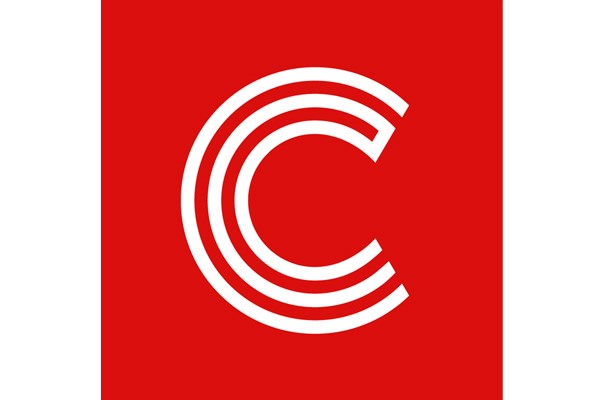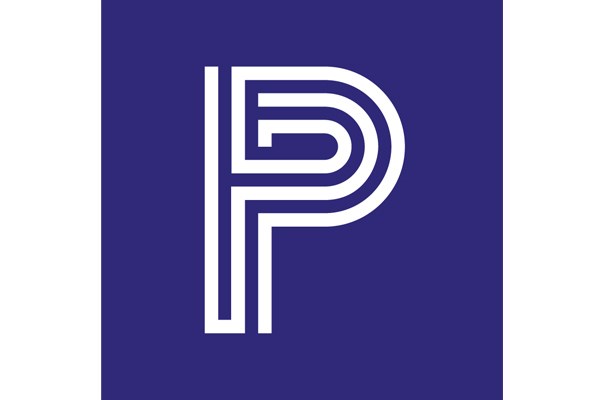 ---
Models
The C Line has three different model options. Each model has the standard features of its line but is intended for slightly different cycling environments with gearing to match.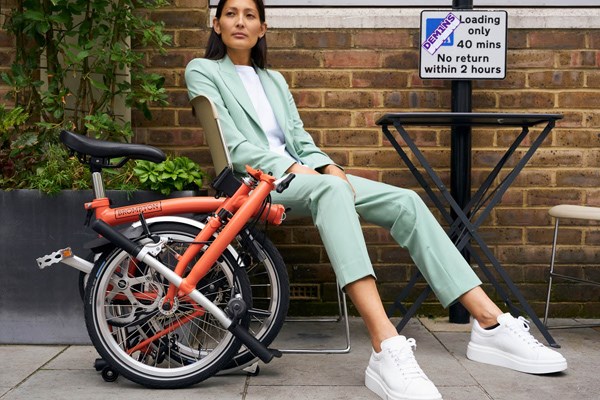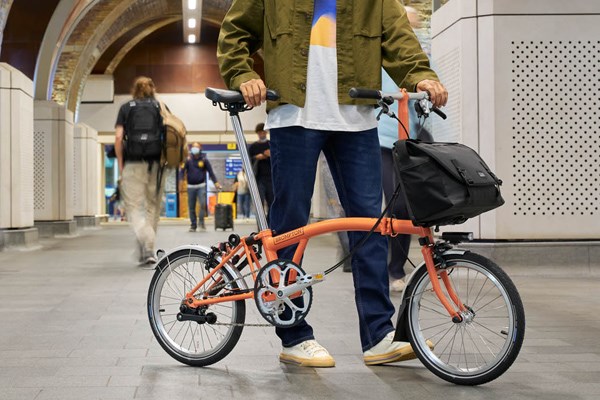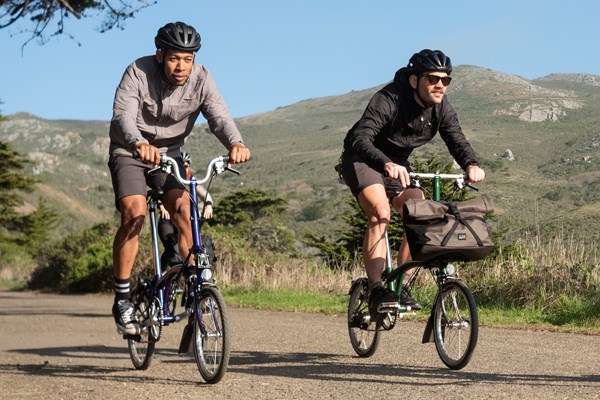 ---
Handlebars
There are three different handlebar options for Bromptons.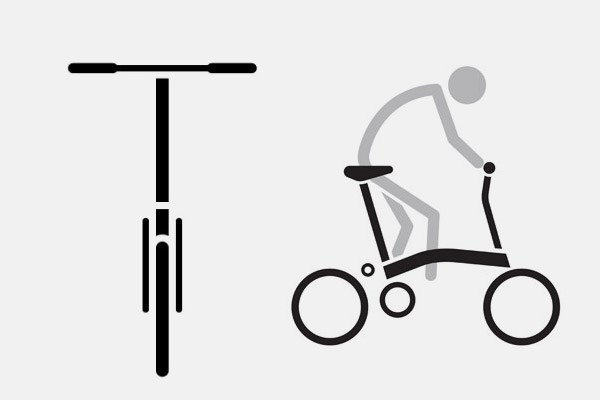 Low - a flat handlebar that offers a sporty riding position. Shorter riders will find this option offers a regular riding position while taller riders will feel more tucked.
Handlebar height is 924mm.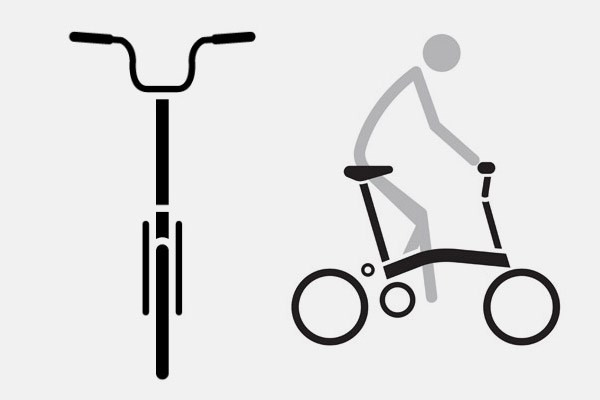 Mid - a riser handlebar that offers a medium-upright cycling position. For most riders the Mid handlebar gives you that classic relaxed Brompton feel.
Handlebar height is 1015mm.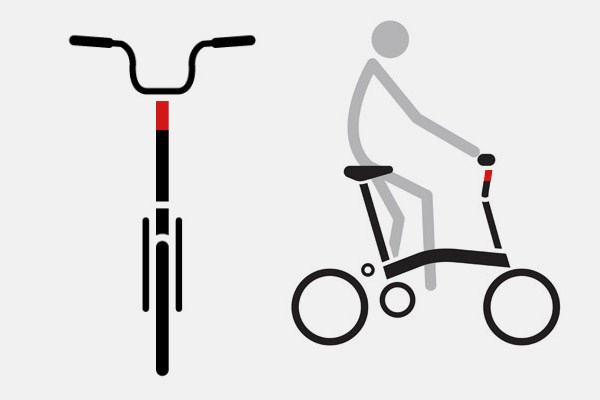 High- a riser handlebar with a high stem that offers a more upright cycling position. Taller riders will find this position relaxed. For others this High handlebar version offers a similar feel to a Dutch bike with minimum pressure on the hands and wrists.
Handlebar height is 1072mm.
The Brompton Electric is the ultimate electric folding e bike. Smart, fast, and reliable way to get around and explore your city. Designed for comfortable riding and featuring an intelligent pedal assist that gives you that extra push when you need it, it is for all cyclists, whether it's helping you fly up hills or easing those longer journeys to and from work.
Just like the all-pedal-powered version, a Brompton Electric folds up to a third of its size, and when folded, a Brompton stays locked together, making an extremely compact package, a little larger than its wheels.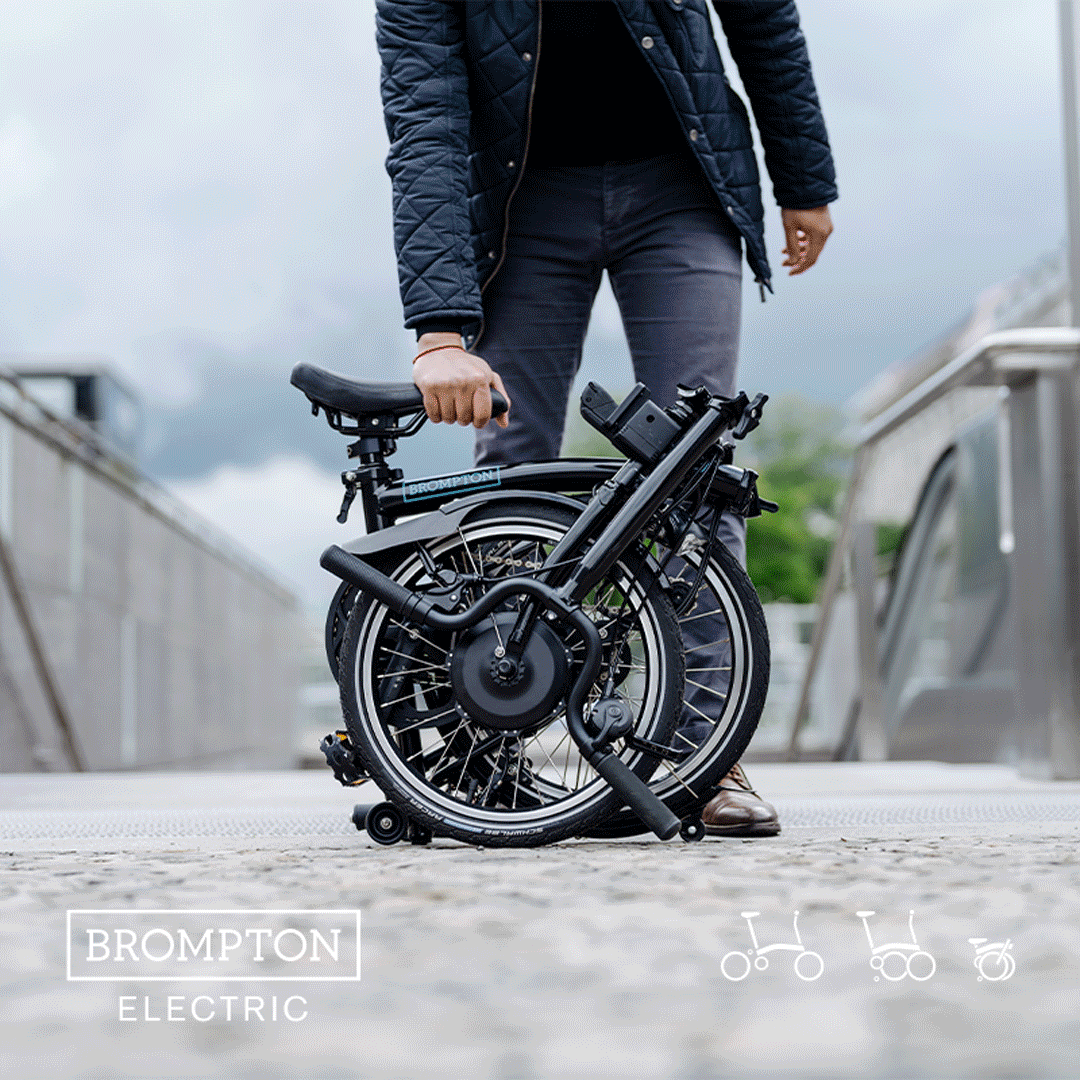 Brompton Accessories
Mirroring the outstanding quality of the bikes themselves, Brompton accessories, including their practical and stylish frame bags, are designed to make you like on the bike even easier.
Luggage
Bromptons have a variety of ingenious luggage carrying solutions. As well as a rear luggage rack, the optional front carrier block allows you to carry up to 10Kg of luggage. This mounts onto the headtube rather than the handle bar so the added weight doesn't affect the stability and handling of the bike. Brompton luggage is practical, stylish and made to last.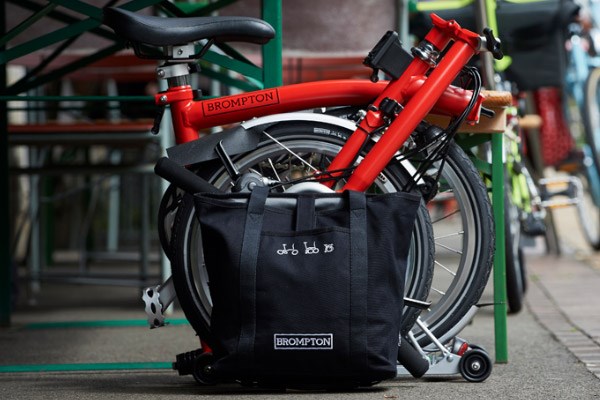 Accessories and components
As well as luggage, Brompton have a range of accessories designed specifically for their folding bikes. These include Cateye light sets with Brompton specific mounts, luggage mounting blocks, racks, mudguards, saddles and seatposts as well as spare parts.
Most Popular Brompton Accessories & Components