Hydration bags are backpacks or waist packs that have a water bladder and drinking hose included. This allows you to drink while you ride as well as carrying your gear. Many backpacks and waist packs are also compatible with hydration bladders, but only hydration bags are supplied with them.
Hydration bags are available in many different sizes and shapes with bladders that hold between 1l and 3l of water. Larger hydration packs have well organized storage areas for carrying all your ride essentials. Camelbak were the first company to make hydration packs but there are also many other good hydration bags to choose from.
Classic Camelbak
The classic Camelbak style hydration pack is slim and lightweight with very little extra storage capacity. These packs rely solely on the shoulder and chest straps to keep the bag in place while you ride.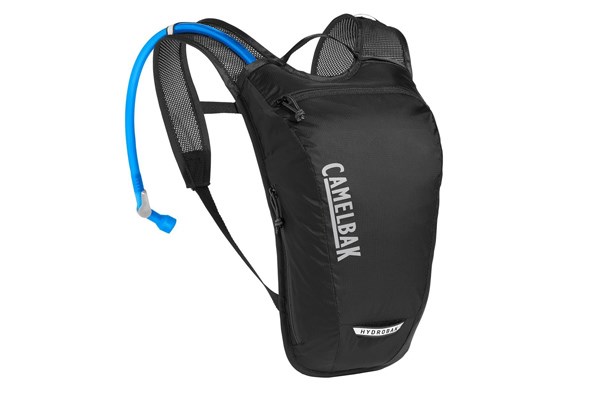 Backpack Style Bags
Offering more luggage carrying capacity than a Classic Camelbak these hydration packs are ideal for longer rides where you'll need to carry spare kit and a bit of lunch. Waist bands help to keep these packs secure while riding technical terrain and often include easy access storage pockets. The luggage carrying capacity of these bags is measured in litres.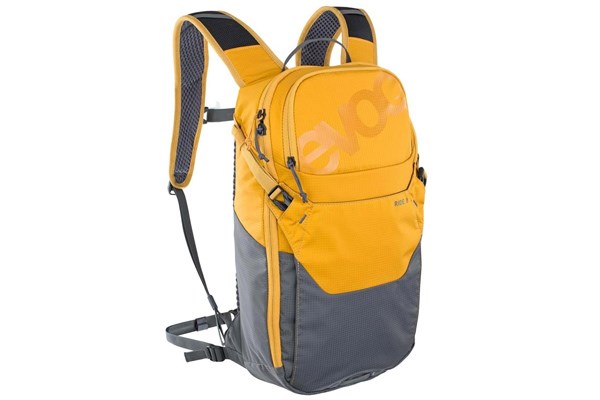 Waist Packs
While they carry less fluid and kit than a backpack the advantage of a waist or hip pack is that it keeps the additional weight low down on your body. This helps to keep your centre of gravity low so the pack doesn't compromise your performance on the bike.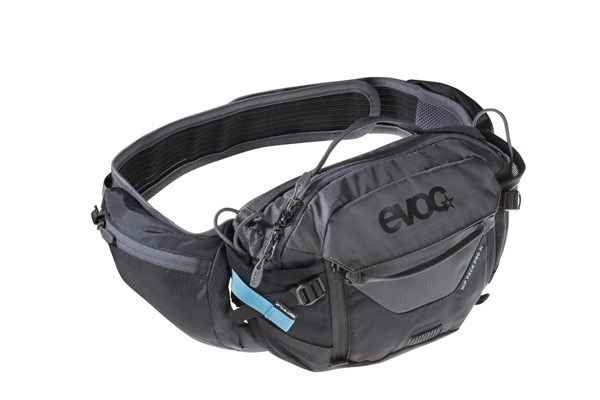 Low Slung Backpacks
Like a waist pack these backpacks are designed to keep the weight low down on your hips. A wide waist belt supports most of the weight while the straps help to keep everything in place and allow you to carry more gear than a waist pack.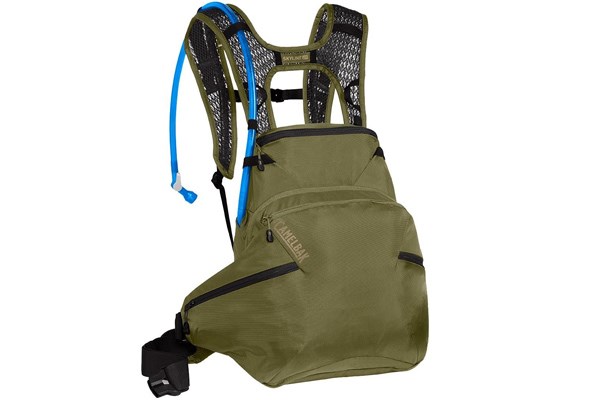 Hydration Vests
Like a classic Camelbak hydration vests are minimal packs that just hold the essentials alongside your water. The hydration bladder sits flat on your back and there are often extra storage pockets in the straps for easy access to essential items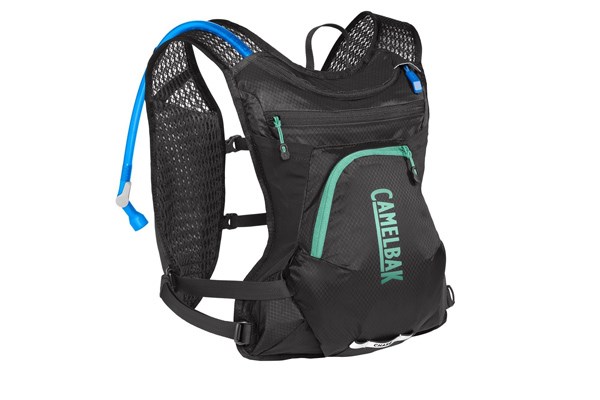 Fluid Capacity
Designed to fit specific packs hydration bladders are available in different shapes and sizes. The three main sizes are 1.5, 2 and 3 litres. Waist packs and classic Camelbaks tend to have smaller bladders while backpacks have larger bladders.
A larger bladder will enable you to choose how much you carry with you on specific rides as you don't need to use the whole capacity. A hose with a mouthpiece and tap allows you to drink while you ride.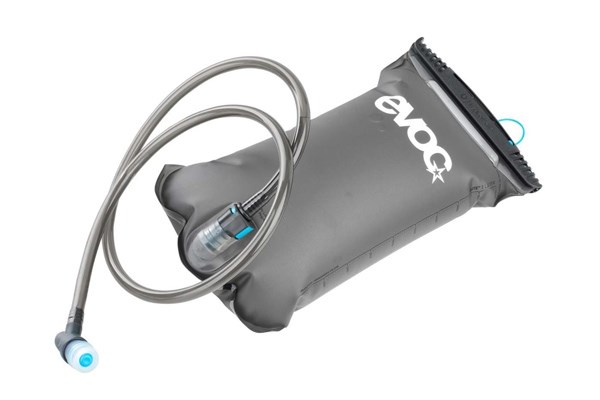 Drinking from a Hydration Pack
The hoses of most hydration bladders have bite valves for easy drinking on the go as well as on/off taps to avoid leakage. Magnetic clips are great for keeping the hose attached to the strap without hindering access to your water.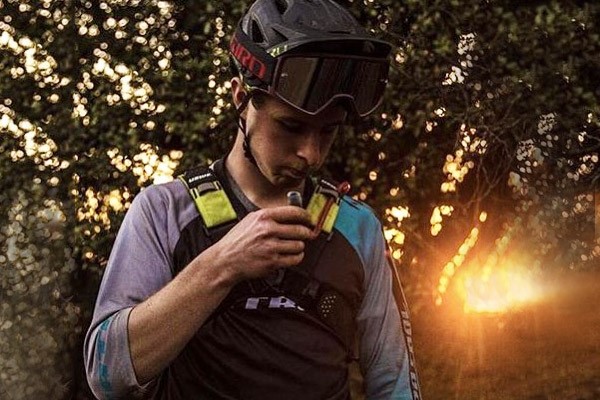 Keeping it clean
It's so important to keep your hydration pack bladder clean.
There are specific cleaning kits available which are well worth the money, but alternatively you can visit the baby aisle of your local supermarket for small brushes and sterilising fluid.
Note: Energy drinks are very hard to clean from bladders and can result in mould forming if not cleaned regularly.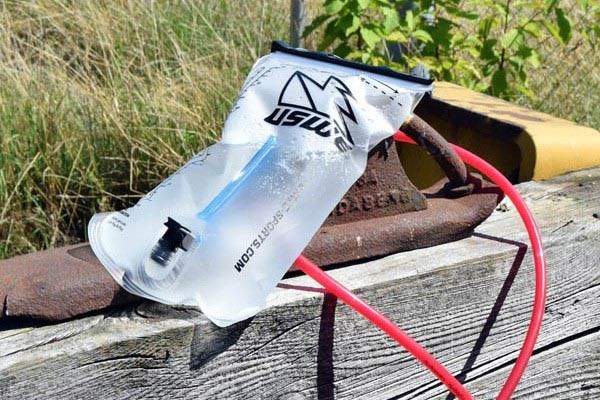 Luggage Capacity
A classic CamelBak will only have room for a trail tool and thin layer while a large backpack will have room for tools, spares, food waterproofs and post ride clothing. In addition to this some hydration packs have compression straps to vary the capacity and carry straps for carrying extra kit, like body armour.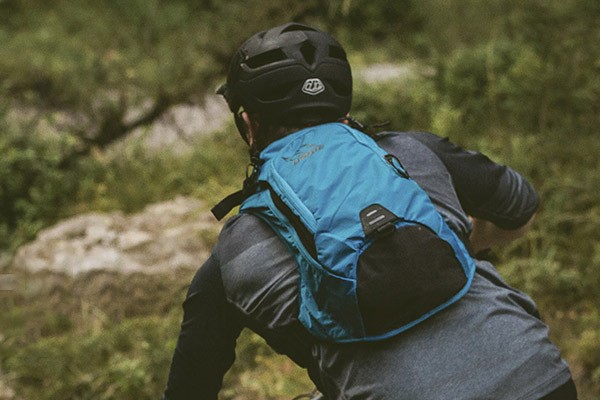 Which size hydration pack should I buy?
This handy table gives you an idea of the type of luggage you can fit in a hydration pack.
| Size | Capacity | Typical luggage | Perfect for |
| --- | --- | --- | --- |
| Kids | 3 litres | Phone, keys, gloves, snacks, Action Man/Barbie doll | Little adventurers |
| Small | >5 litres | Phone, keys, gloves, puncture repair kit, spare tube, first aid kit, snacks. | Short rides with minimal kit |
| Medium | 6-12 litres | As above, but with room extra layers trail tools and a good amount of food. | Longer rides rides |
| Large | 13-25 litres | As above but with room for additional tools, spares, food and post ride clothing. | All day rides and multi-day adventures |
Note: For more luggage carrying capacity many backpacks are compatible with hydration bladders that can be purchsed separately
Other Premium Features
Ventilated back and straps
Internal zip/ organizer pockets
Integrated tool roll
Overflow storage pocket
Helmet and/or pad carry straps
Hip belt or harness pockets for easy access on the go
Integrated rain cover