Why hydration packs?
Hydration packs are a two-in-one cycle accessory. Not only do they carry all your equipment for the day, the reservoir inside holds a handy supply of water, accessed via a long straw while you're still on the bike. They're a mountain bike favourite as they stay close to the body even at high speed but are equally beneficial for any riding in warmer weather or on long days out.
As the pack is worn on your back it doesn't affect the bike's handling as the mass is applied at the cranks without altering your centre of gravity. In contrast, a litre of water strapped to the frame definitely makes a huge difference.
Which size hydration pack should I buy?
This handy table gives you an idea of the type of luggage you can fit in a hydration pack.
| Size | Capacity | Typical luggage | Perfect for |
| --- | --- | --- | --- |
| Kids | 3 litres | Phone, keys, gloves, snacks, Action Man/Barbie doll | Little adventurers |
| Small | 3 litres | Phone, keys, gloves, puncture repair kit, spare tube, first aid kit, snacks. | Road cyclists, recreational cyclists, backpackers, runners |
| Medium | 10-20 litres | As above, but with room for a couple of clothing items and a good amount of food. | Mountain bikers, recreational cyclists, touring cyclists |
| Large | 21-30 litres | Everything including the kitchen sink. | Mountain bikers |
The optimal capacity
In a hydration pack, fluid is stored in a reservoir, which will vary in capacity from around one litre to three litres.
Obviously, the more you can carry the better, but if there's an opportunity to refill, then you can get away with a smaller reservoir.
For even more luggage, a saddle bag will fit in the same place as a seatpack and will allow you to carry spare food or a change of clothes.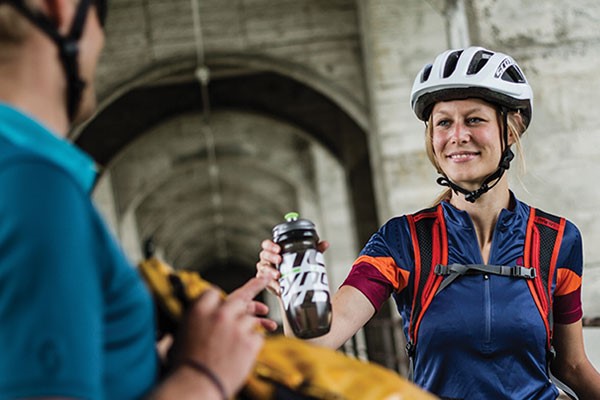 Room for your essentials
Hydration packs give you room for necessities such as an extra layer, tools, food or any other accessories.
Pockets are a great feature, allowing for better organisation and to keep essentials like keys close at hand. Bear in mind that the more you pack, the more weight you've got to get up that hill!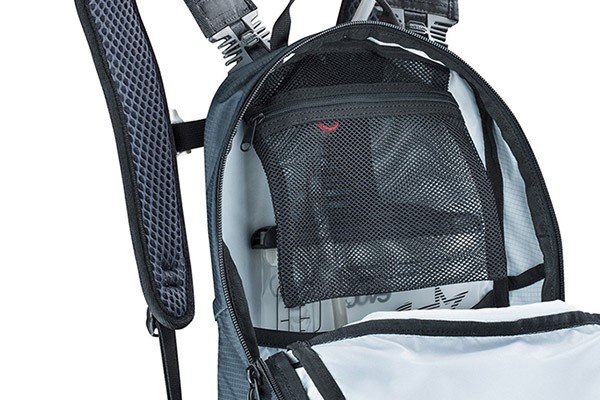 Harness and straps
Hydration packs are similar to a rucksack in structure and appearance, with comfortable straps for over your shoulders and a belt for around your waist. Look for plenty of adjustment and soft lined straps if you want to use it against your bare skin.
The fit should be close but comfortable. Women's hydration packs will suit all genders of riders with their specific designs to suit shorter torsos or smaller shoulders.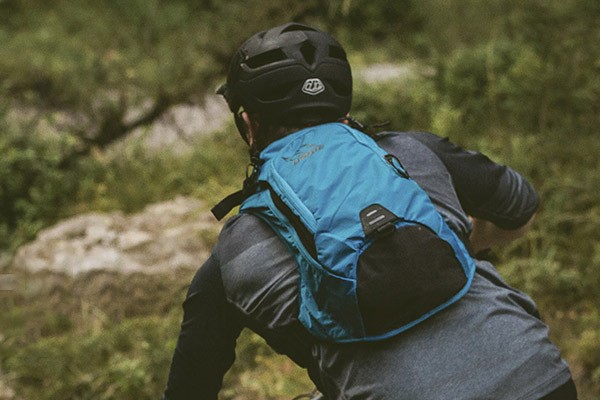 Bite valves
A bite valve is the small teat at the end of the straw, which you squeeze gently between your teeth in order to get at your water.
With a bit of trial and error, you can find a valve with the best flow rate for you. There are also valves with locks which reduce the chance of any type of spillage.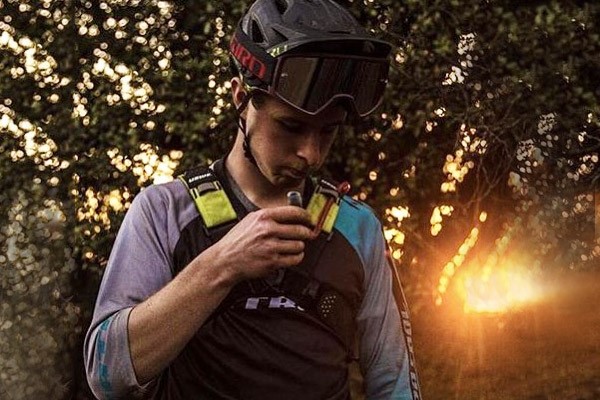 Keeping it clean
It's so important to keep your hydration pack bladder clean.
There are specific cleaning kits available which are well worth the money, but alternatively you can visit the baby aisle of your local supermarket for small brushes and sterilising fluid.
Energy drinks are very hard to clean from bladders and can result in mould forming, so stick to water.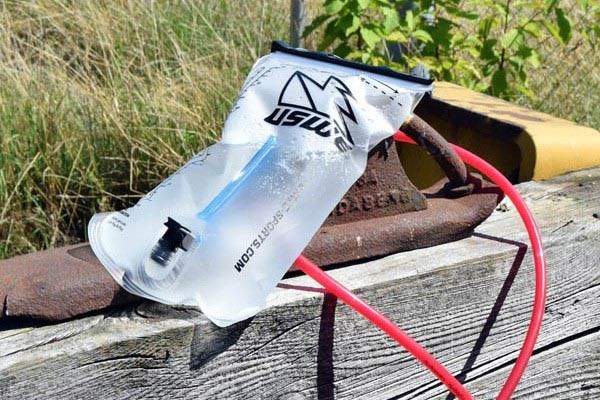 Additional features
There are all sorts of jazzy extra features you might find on a hydration pack.
These range from key hooks, media pockets and cables, helmet attachments and security-focused zipped pockets. You can even find whistles for attracting attention in case of an emergency.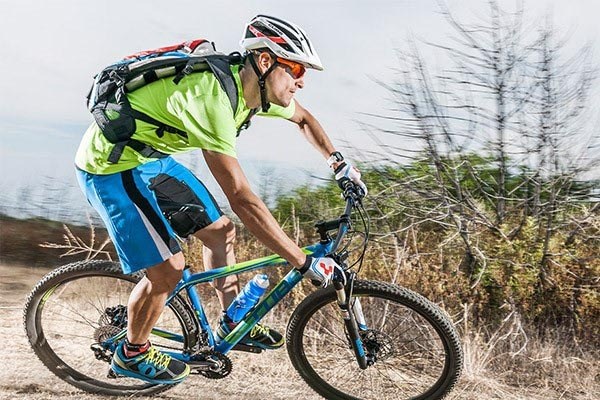 ---
Hydration pack spares
There are a variety of spares out there, including additional bite vales, tubes, bladders, attachments, cleaning kits. There's even a clever meter which will tell you how much fluid you have left in your reservoir.