10% off In Stock Accessories - Use Code : ACCESSORIES10
Cycling computers and GPS devices are fantastic gadgets for recording your rides. They show you how far you've ridden, how fast you are going, direct you where to go, and even connect to sensors on your bike to give you more info about your riding techniques. Cycling computers allow you to upload the data to training apps like Strava, giving you a chance to see you progress, share your adventures with your friends and analyse your ride to identify areas for improvement, making training that much more efficient.
There is a wide selection of cycling computer available, suiting every budget and coming with a variety of different features that can improve your ride for the better. Many computers connect to your phone, giving you real-time info on your rides. This makes it ideal for training and can help you improve your training while you're at it, giving you greater motivation and gives you a better perspective of how to pace yourself.
Cycling computers come as either wired or wireless, and this will depend on your budget and the features you're looking for.
Basic Cycle Computers (wired and wireless)
Basic cycle computers are made so you can see your cycling progress in real-time, like speed and average speed, distance ridden and riding time. Wired computers are almost all basic, while basic wireless computers will have added features, like being able to connect to other devices, as well as some sensors.
Speedometer - Shows your current speed in miles or kilometres per hour (mph / km/h)
Odometer - Shows the distance you rode
Riding time - The time it took you to complete your ride
Clock - Lets you keep track of time
Average speed - Great for improving your training
Mini USB - Lets you recharge your device and transfer data
Wired cycle computers
Wired cycling computers are often the most basic options available, however they do give a range of features that recreational cyclists will find extremely helpful. Wired computers connect to a sensor by your wheel to give information about your speed and progress.
Shop Wired Computers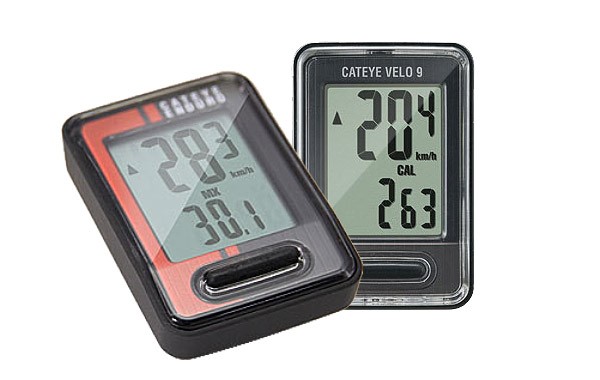 Wireless cycle computers
Wireless cycling computers are more widely available than wired computers, and offer a much wider range of features, catering to recreational cyclists who take to the streets over the weekends, all the way to professional riders who use computers to manage their training regimes. Entry level wireless computers can only connect to their own sensors via basic digital sensors. Mid-level to high end wireless cycle computers can easily connect to other devices such as smartphones, laptops, turbo trainers and other sensors on your bike via Bluetooth or ANT+, allowing them all to be interconnected to give your training and riding that extra level of information.
Shop Wireless Computers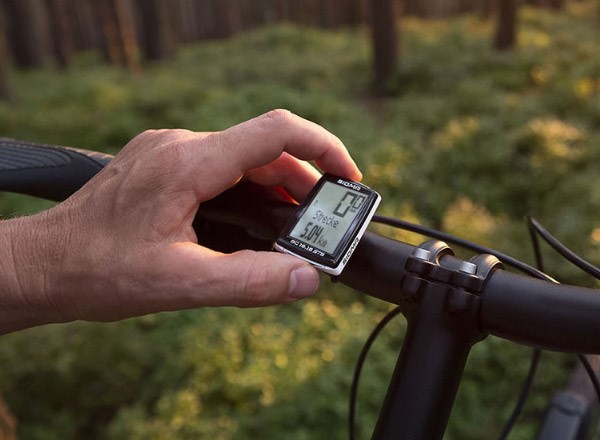 Intermediate Cycle Computers
Intermediate cycling computers start to pack in the serious features. They begin to allow compatibility and connectivity to sensors, such as heart rate and cadence sensors, and power meters. This level of cycle computers requires a number of sensors in order for some of the features to work, like the heart rate indicator, where the appropriate sensor is needed in order to give that specific information. GPS cycle computers are mostly sold without sensors, though they are sometimes sold in a bundle with some sensors. Many also come with GPS functionality, allowing you to do without a sensor for tracking your progress, as well as connect to apps like Strava.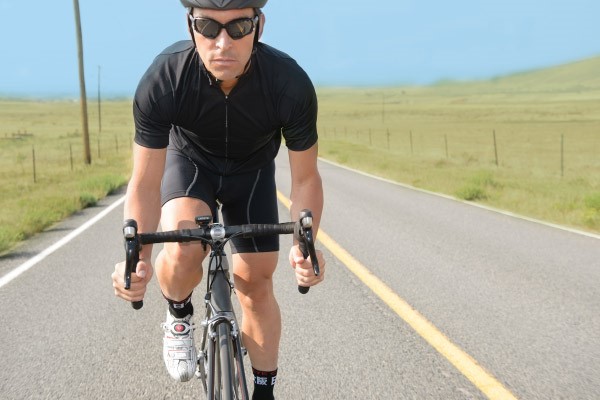 Cadence monitor – Records the revolutions per minute by a sensor either on the chainstay or the down tube and a magnet on the back of the crank arm which triggers the sensor
Heart rate/pulse monitor - Helps you maintain an optimum level heart rate
Calorie counter - Shows how much energy you've burned
Stopwatch - A great tool for training so you can time yourself on a certain section
Temperature - Shows you how hot/cold it is. Great for choosing attire before setting out
Altimeter - Helps you calculate your vertical climbing and descending during your ride
Automatic data upload - Ideal for instantly sharing rides to applications such as Strava, Training Peaks and MapMyRide
Back-lit screens - Perfect for riding in the dark
Pacing alerts - Really handy for longer distance events
Lap function - Set a route and try and beat your fastest time
Connectivity – Can connect to your sensors, smartphone and computer, as well as your turbo trainer wirelessly for ease of use and data sharing
Advanced GPS Cycle Computers
Advanced cycle computers pack in all the training and recording features you can think of, including GPS navigation, so you can go out exploring while making sure your route is recorded for training purposes or future boasting. There is no need for a sensor t measure your speed, as the GPS uses satellites to track your location.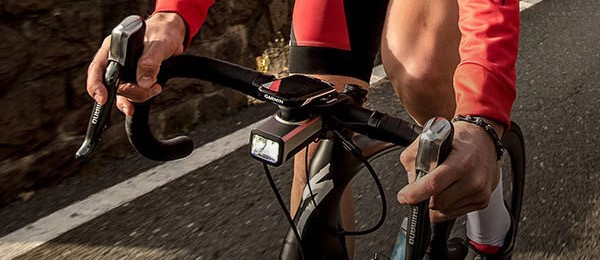 Navigation systems – Simple and easy to read, they both direct you where to go and measure how quickly you get to your destination
Speed comparator – Compares your daily training efforts, allowing you to see you progress
Freeze frame memory - Captures a snapshot of your display
Waypoints/favourites/locations - Programme in your favourite pub or shop for instant navigation on the move
Interval training - Puts you through your paces with mini sessions of exertion and recovery
Shop Advanced GPS
Computers
---
Which GPS Cycle Computer do I need?
Some GPS computers have so many functions that it's unlikely that any cyclist will use them all. The best way to choose the right model for you is to think about what you will be using it for. Once you know how you will be using your GPS computer can find the one that has all the features you need without paying extra for the ones that you won't use.
Recording Rides
A computer that connects to satellite navigation systems (GPS, GLONASS, Galileo) to track your location, with a barometer to map your altitude, and an accelerometer to record your movement is all you really need to record your rides. All GPS computers offer this and are more accurate than even the best smartphone, especially when moving quickly.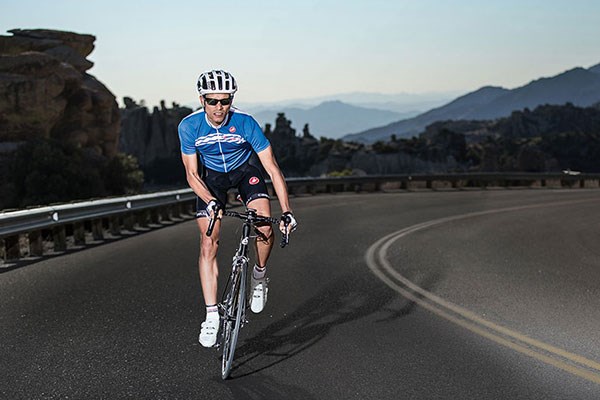 Bluetooth smart phone connectivity that enables auto-sync to services like Strava or Komoot will make tracking and sharing your cycling progress much easier. You can also see message and call alerts on screen, so you can keep your phone tucked safely away while you ride.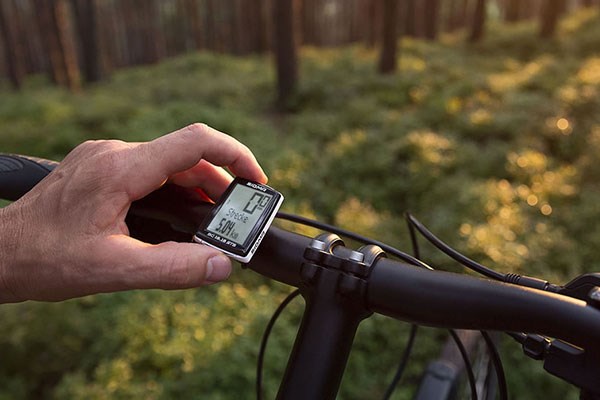 Navigation
If you want to navigate the roads or trails, then you need a GPS computer that offers turn by turn navigation with easy-to-read course prompts. Many computers with simple black & white displays will do this but one with a high-resolution colour display is much easier to follow.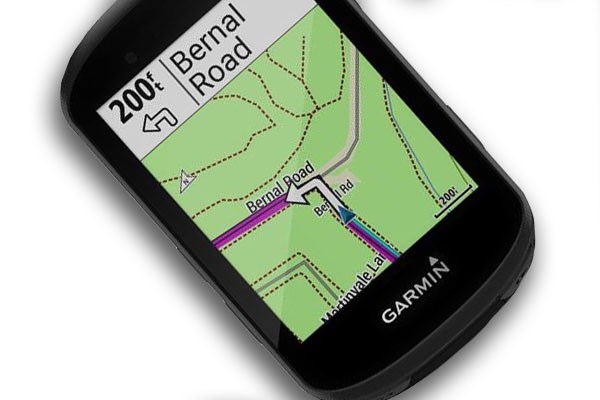 A computer that comes preloaded with cycling maps and can upload other maps (OS maps for example) is a big plus. Connectivity is a must as you will need to upload your routes from your phone, tablet or laptop. Choose a GPS computer that offers intelligent rerouting using local heatmaps if you like to take detours on the way without having to retrace your route to get back on track.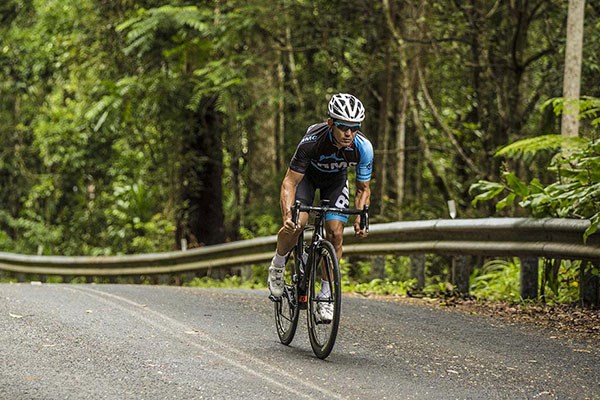 Training and Racing
If you are serious about your cycle training, you'll need a GPS computer that offers ANT+ connectivity, so you can connect to peripherals like heart rate monitors and power meters. This will enable you to view your performance data in real time just like the pros do. You will also be able to dig into your data later for more in-depth post ride analysis.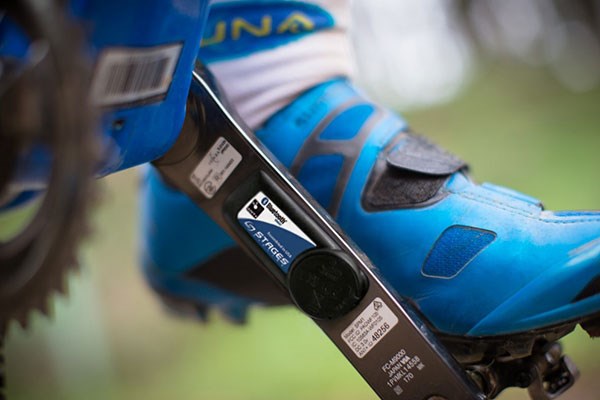 Like a personal trainer in a box the best GPS computer for training and racing will offer features that allow you to gain more insight into your training program. Features that analyse your performance over time and offering fitness guidance are very helpful here. While you ride, they can notify you when it's time to hydrate or eat as well as showing you how far you've got to go before you reach the top of the climb. Post ride they can evaluate your key performance indictors to see if you're training productively, peaking or overreaching.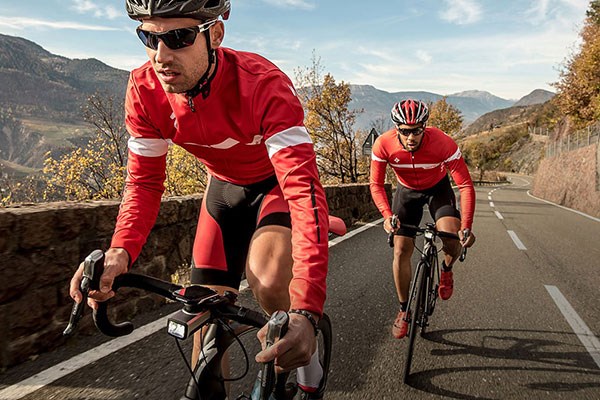 ---
Other features to look for
Touch Screen
GPS computers with a touch screen are easier to use. Most phones don't work very well with gloves or in the rain but a good GPS computer screen is designed to be used with cycling clothes in all weathers. A high-resolution display makes it easier to see your data even in bright sunlight.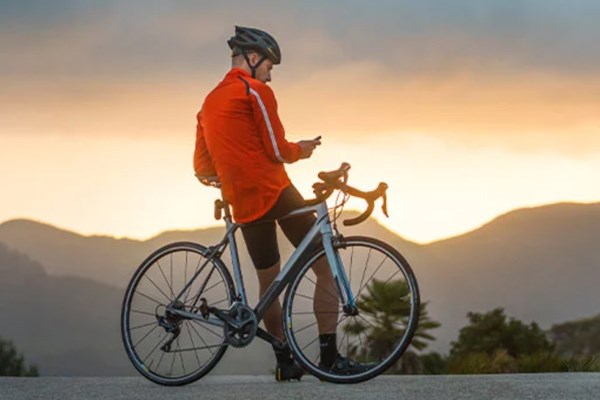 Customizable Display
Computers that allow you to customize the fields that are displayed allow you to make better use of your data while you ride. With multiple pages and multi bike profiles you can customize your computer for different types of ride.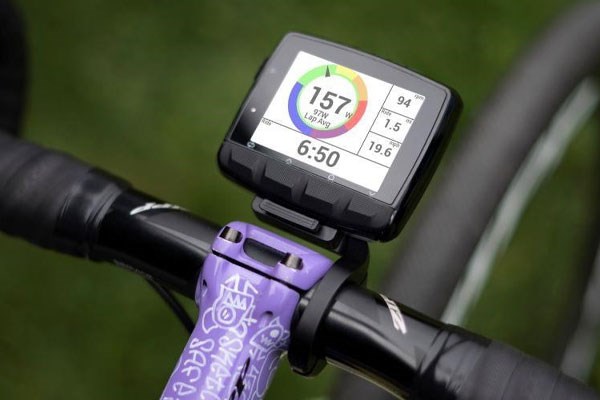 3rd Party Apps
The ability to download third party apps directly onto your GPS computer can really enhance your riding experience. For example, Garmin IQ compatible devices can access apps including Strava, Trailforks, Komoot and Spotify to name a just a few.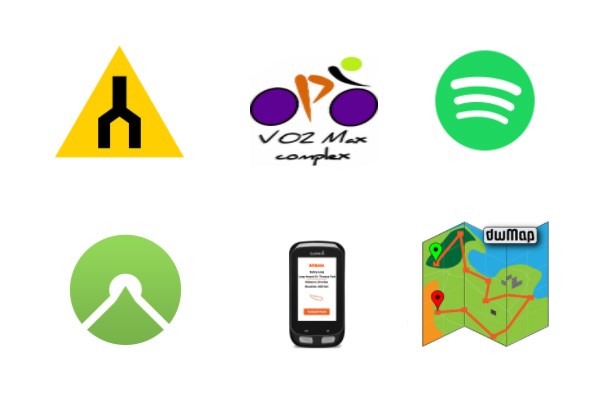 Road & MTB Features
While most GPS computers aren't discipline specific some do have functions designed specifically for road cycling or MTB riding. Want to know how your performance changes when you're seated or standing on the pedals? Or how much hang time you get off those jumps? Then look for a computer that offers specific MTB or road cycling metrics.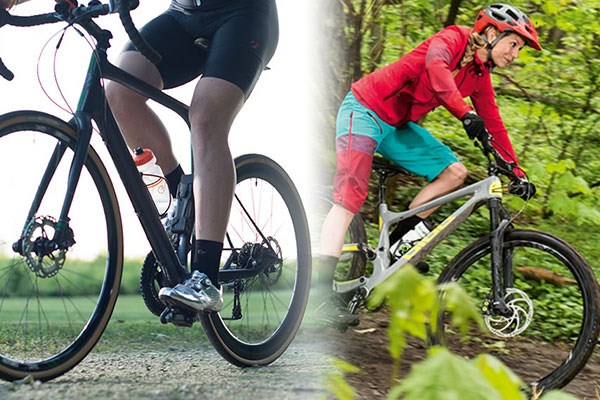 Connectivity
GPS cycle computers use ANT+ and Bluetooth technology to connect to other devices. You will need this if you want to connect to external sensors like power meters and heartrate monitors as well as to your phone, tablet or laptop. Fortunately, most modern devices make this process very easy, but some GPS computers still require a USB connection to transfer data to/from a laptop.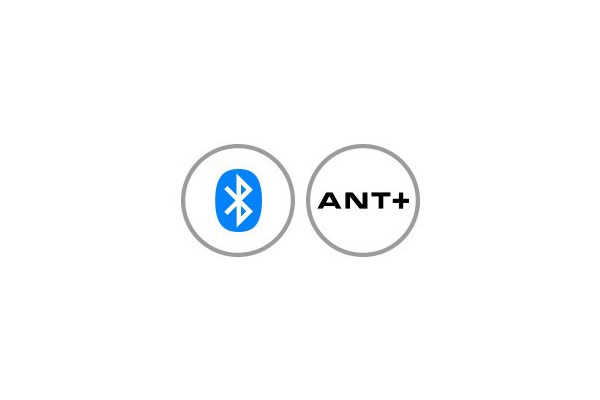 E Bikes
Some e bikes are designed to work with specific cycle computers (Garmin and Shimano for example). These can display power metrics for both you and the bike as well as range etc. Many ebikes can also transmit to any ANT+ compatible computer through a "fake" channel. This means that you can have your remaining battery capacity showing as a percentage on screen instead of heart rate, power or cadence. Great for ebikes with minimal displays.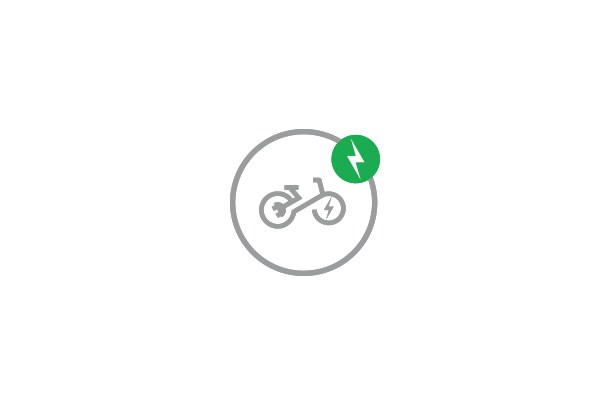 Custom Mounts
All our GPS cycle computers are supplied with mounts, usually to attach the device to your handlebars. There are also custom mounting options to consider, especially for Garmin computers. A custom mount will allow you to position your computer exactly where you need it on the bike.