Your flexible friend
Folding bikes are a great option for all sorts of riders that need to fit a bicycle into a small space.
There are lots of reasons to buy a folding bike. You might want to bring your bike on a bus or train where non-folding bikes aren't allowed, perhaps you want to take a bike on holiday with you, or maybe you just don't have much space at home for a full-size bike.
Folding bike features
The main feature of a folding bike is its hinges that let you fold it up into a neat little package. Often the main hinge is in the middle of the frame, letting you fold it in half, with smaller mechanisms for compressing the handlebars, seatposts and pedals.
Most folding bikes have small wheels - 16" or 20" - to reduce the overall size of the folded bike and make it lighter. Although modern folding bike technology has meant 16" wheel bikes now ride very well, some riders will feel a little more stable and comfortable on 20" wheels.
It's up to you whether you prefer the stability of larger wheels or a more compact folding package. For longer journeys, you can even get less compact folding bikes with full-size wheels. These resemble a standard bike when they're unfolded.
Folding bikes also often have a long stem which folds and narrow handlebars to make them more compact. Most also have folding pedals and a long seatpost which retracts.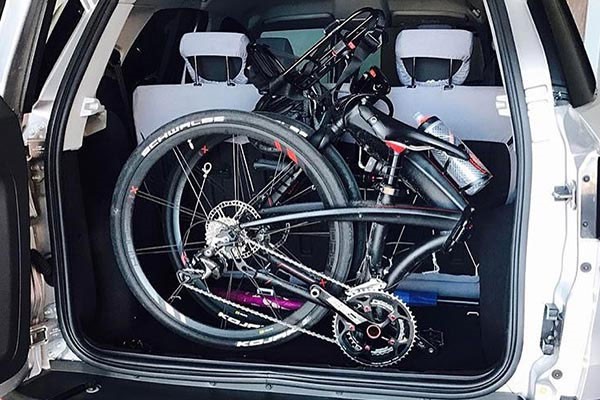 Folding bike features
Inspiration, innovation
The nature of folding bikes means this is one area of bike design that fizzles with innovation, with interesting new adaptations coming out each year.
There's a constant quest to make folded packages more compact, frame designs stiffer and faster and gear systems cleaner so the bike is more practical to carry and ride.
Hub gears, electric assist, belt drives and superlight materials all find their way into the folding bike sector. It's space-age stuff.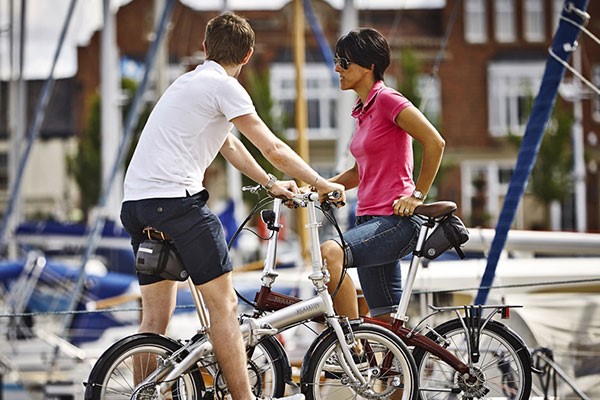 Do I need a folder?
Folding vs full-size
The very best folders compress to a small size and also ride very well, but they do have some limitations.
Many people trying a folding bike for the first time have been impressed by how well the small wheels roll, but for out-and-out speed, you're not going to beat an equivalent full-size bike. Perhaps consider a road bike instead if speed is of the essence.
Very short or very tall riders may struggle to get a good fit on folding bikes because they tend to be one-size fits all. If you are little or large, look for folding bikes that have lots of adjustment of seatpost and stem height.
Overall though, folding bikes are fantastic for riders who want all the speed and freedom of a bike but need to fit it into small spaces. If you've not much storage at home, folding bikes can be stowed in a cupboard by the door. Commuters can cycle part the way to work and bring their bike in the car boot, to park on the edge of town, or jump on the bus and stick it in the luggage rack. Investing in a folding bike could actually be a great way to save you time and money on your commute and you could even buy one through the cycle to work scheme to get great value.