Race against the clock
A properly fitting triathlon bike will make all the difference not only on the bike but for the run as well..
True tri bikes have specific geometry to achieve the best balance of power output, comfort and aerodynamics - although riders themselves will always create the majority of aerodynamic drag.
Triathletes are not bound by International Cycling Union rules, so many triathlon bikes are UCI illegal (which really doesn't matter unless you're planning to race for UCI points, in which case you're probably not buying your own bike!). Modified road bikes with clip on aerobars are a cheaper alternative and great for beginners, but investing in a purpose-made triathlon bike will often contribute to a better performance.
Tri frames
Sleek and streamlined
A triathlon bike frame lowers the rider's shoulders and rotates their torso so their back is almost horizontal, creating a comfortable yet streamlined position.
Frames feature oversized aerofoil shaped tubes with steep seat angles and a low headtube, which improves the slick movement of the bike through the air and preserves running strength by working alternate muscle groups for pedalling.
Tri frames are sometimes aluminium but usually carbon fibre as it has good shock absorbency and is lighter, stiffer and more aerodynamic as the material can be shaped more extensively.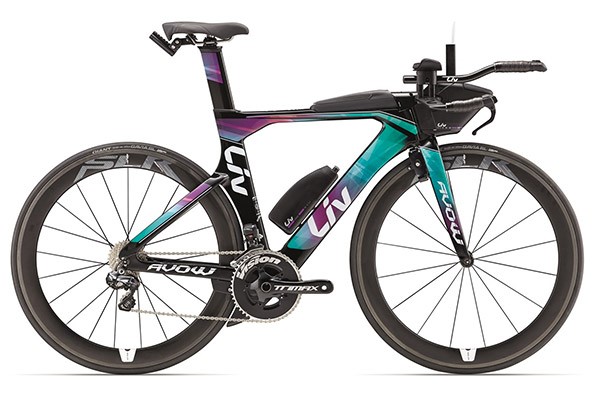 Tribars
At arms length
Aerobars (also referred to as tri-bars) can be added to conventional bars to allow you to adopt a lower, more aerodynamic position with your arms resting on the pads, either flat or slightly elevated.
Aerobars need to be fitted so that your elbows are only slightly further forward than your shoulders, and far enough apart to allow comfortable and confident handling.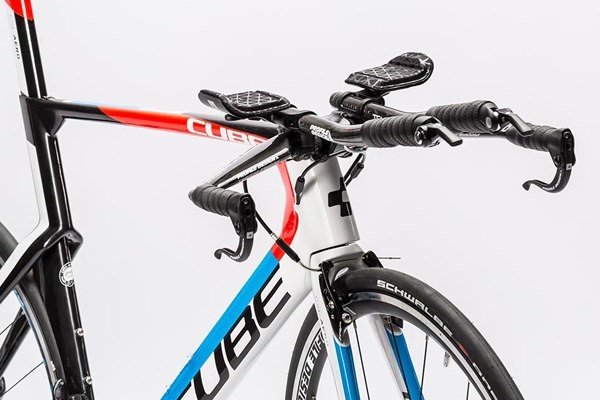 Tri wheels
Record breaking rolling
Good wheels will be reliable and easy to maintain, stiff to avoid flexing, designed aerodynamically and weigh as little as possible. All in which is actually quite difficult to incorporate into one design.
Deep profile rims provide better aerodynamics as they guide the air past them more smoothly and wider rims also improve handling and aerodynamics.
Carbon wheels can be very expensive, but reduce rotational weight and increase stiffness.
Aluminium wheels make a cheaper alternative with more predictable and consistent braking surfaces than carbon, whereas wheels with carbon fairings offer a good value option.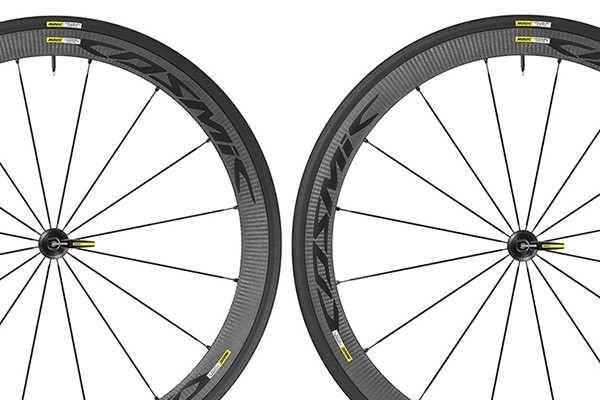 Solid disc wheels can provide an aerodynamic advantage, but in an outdoor setting they need to be used on the back wheel of a triathlon bike, as they make crosswind handling more difficult on a front wheel. Disc wheels are now available with a dimpled 'micro-vortex' surface for further streamlining.
Tri tyres
Rubber for results
Tri tyres need to give the best performance in terms of puncture resistance, weight, grip and rolling resistance, and generally the more you pay, the better quality you will get.
Clinchers Hook onto the rim of the wheel and contain an inner tube. They are the most conventional tyre and are cheaper and easier to install, but they can only be run at a slightly lower pressure than tubulars.
Tubular tyres reduce both tyre and wheel weight and have a sewn in inner tube which is glued to the wheel rim.
Recent advances in technology have meant that there is not much difference between the best clinchers and tubulars. However, many triathletes maintain that clinchers are better in terms of convenience and tubular tyres are the top choice for speed.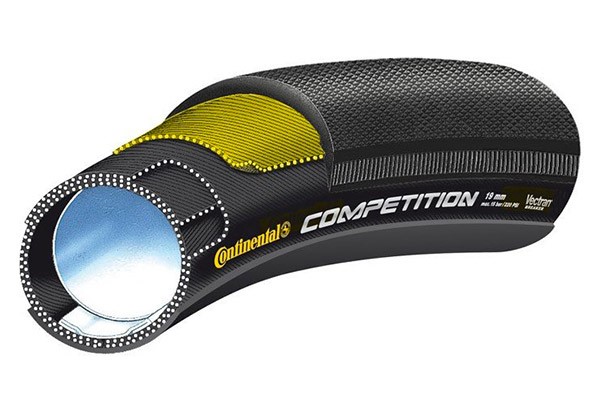 Tri brakes
Surefire stopping
In triathlons, the usability of shift levers and brakes is crucial for success.
Brake levers for triathlon bikes are mounted on the ends of handlebars and fine and dependable brake tuning is an absolute must for competitive cycling.
Many frame designs hide the brake callipers away from the wind which is great for aerodynamics, but much more complicated for our mechanics to set up!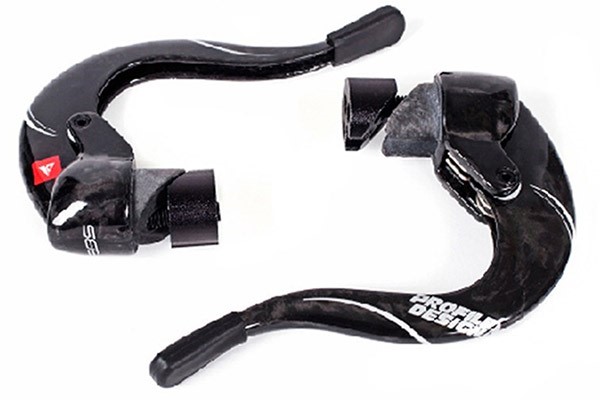 Tri saddles
Performance position
Triathlon saddles have unique positioning, with the seat angle being between 76-78 degrees (2-5 degrees steeper than a road bike) enabling the rider to place the majority of their weight on the front third of the saddle when riding in the aero position.
The best triathlon saddle will provide the most comfort, and won't necessary be a wider or more padded one.
To provide comfort whilst riding, triathlon bike seats have padded noses, supporting the pelvis as it rotates further downward.
ISM (Ideal Saddle Modification) saddles are available for those with fit or comfort issues with standard saddles. These are designed to solve the problem of saddles reducing or obstructing blood flow in the perineal area. Models from many major brands have recently replicated this idea.