Why wear a cycling jersey?
If you've worn a classic t-shirt on your ride then you'll know how quick it is to get sweaty, soggy and chafed. Cycling jerseys are designed to greatly improve your comfort in the saddle. With technical fabrics that wick sweat away quickly and dry fast, you'll be comfortable for longer. Jerseys also come with a cycling fit, whether that's a race fit for performance or a club fit (looser and more casual) for comfort.
We've put together this cycling jersey guide to help you navigate the world of fit, fabrics and style to ensure you buy the right one for your next ride.
Jersey Fit:
Race Fit
You can easily spot a race fit jersey by the figure hugging design. These slim fitting race jerseys come with a tighter cut with no excess material which smooths airflow around your body for enhanced aerodynamic performance.
Being a form fit, the fabric sits close to your skin to help draw moisture away from your body to quickly evaporate.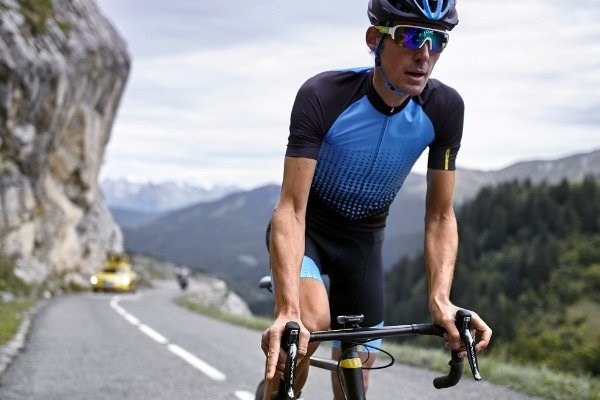 Club/Casual Fit
Cycling jerseys with a club fit will feature a looser cut for comfort over performance.
They sacrifice a bit of aero performance (excess fabric will flap in the wind), but they are more flattering on all but the leanest athletes. They also look just as good off the bike, as on it.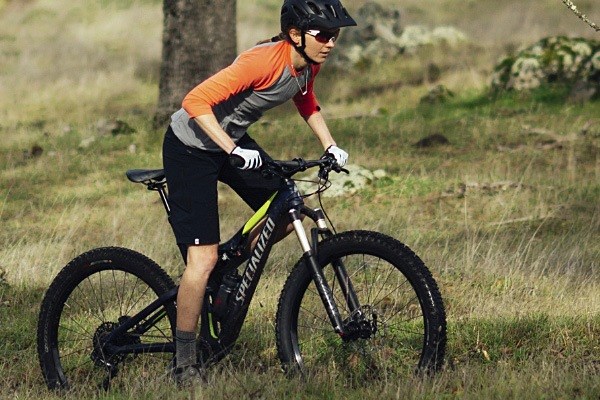 Articulated Construction
The best jerseys will be constructed with articulated areas that are specific for cycling. Classic t-shirts are not suitable when you're in a bent over cycling position.
Articulated jerseys are slightly shorter at the front to prevent fabric bunching up and longer at the rear, so you don't expose your lower back. You may also find jerseys with a crook built into the elbow area for a more comfortable fit on the arms.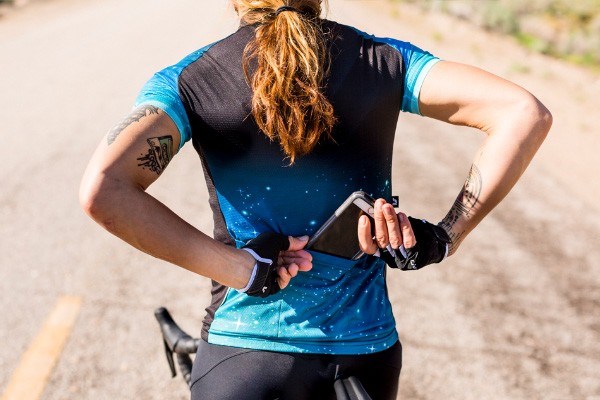 Materials & Fabrics:
Most jerseys will be constructed from man made fabrics such as polyester and / or nylon. You can also buy jerseys made from natural fibres such as Merino wool. Synthetic and natural fibres have different benefits, so it's worth choosing a type which is best for you.

Synthetic (Polyester, Nylon etc...)
Quick Wicking
Very breathable
Fast drying
Easy care & washing
Durable & long lasting
Can be designed with a form fit
Flexible for freedom of movement
Affordable

Natural (Cotton, Wool, Merino...)
Breathable
Soft & strong
Ideal for sensitive skin
Retains body heat when wet
Naturally odour resistant
Can't be designed with a form fit
Pro
Does not wick quickly (Merino wool does)
Wool can be restrictive
Synthetic materials are ideal for performance jerseys where you want a form fit, and you want to stay dry and cool for longer. Natural fibres are ideal if you ride at a less intense pace and you cycle daily as they don't smell as quickly. You can also by poly-cotton jerseys which combine the benefits of both types of fibre. These jerseys won't shrink in the wash and they'll keep their shape and colour.
Jersey Types:
The UK is notorious for changeable weather with all four seasons in one ride. This can make it difficult to choose the right type of jacket. To help you, we've split cycling jerseys into Summer and Winter with a brief discussion of the key features.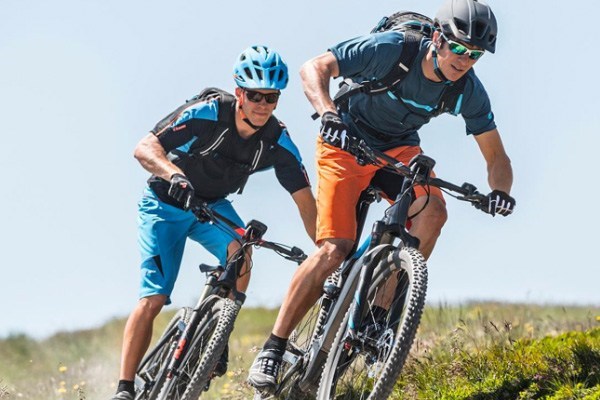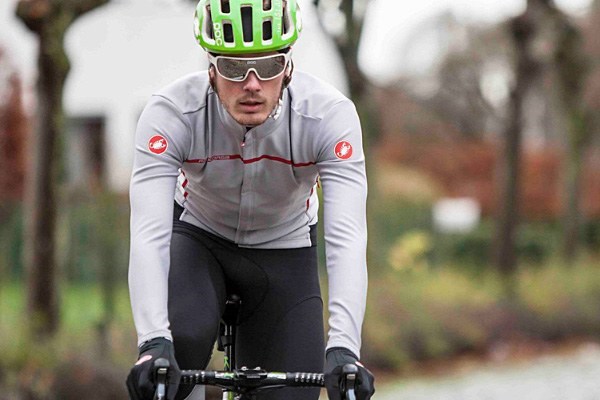 Jersey Disciplines:
Road Cycling Jerseys
Road cycling jerseys will come with a partial or full zipper, depending on the price. Look for a zip garage at the top to prevent the zip from chafing on your neck. You'll also spot a trio of rear pockets for gels and bars, with an extra zippered pocket for valuables.
Flatlock stitching is a quality feature which can also be found on MTB and commuter jerseys. This type of stitching creates a smooth surface against your skin, so the seams don't chafe. Silicone grippers on the hem and sometimes on the arm will help keep the jersey in place. Road jerseys are usually made from synthetic materials as they can be designed with a form fit for racing.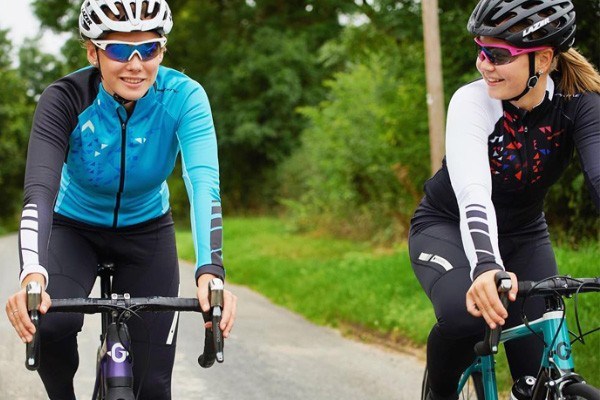 MTB Jerseys
MTB jerseys will usually be constructed with a looser cut to road jerseys as aerodynamics and a skin-tight fit is not a consideration unless you're XC racing. This looser cut is nonrestrictive on technical terrain, and looks great off the bike. These jerseys have improved abrasion resistance to withstand the abuse of off-roading.
Mesh panels on the sides, under the arm and down the back are common. A quality MTB specific feature is silicone or tacky shoulder panels to stop your backpack from slipping as you ride. For more technical downhill mountain biking, a jersey with a loose fit will let you wear body armour underneath for added protection. Trail and enduro jerseys tend to be well vented while XC jerseys are similar to road jerseys with a close fit and pockets for nutrition.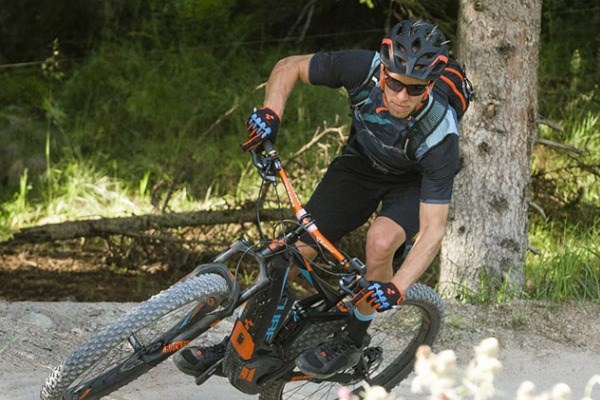 Commuter Jerseys
If you spend most of your time commuting to work, then there are a few good features to look for. Firstly, look for jerseys that come with hi vis block colours like day glo yellow, red, green or blue. This will enhance your daytime visibility. Also look for reflective striping and elements to improve your dark light visibility.
A looser cut is more flattering on a range of body types and is comfortable to wear at lower speeds. Look for zippered pockets for your phone, keys and other valuables.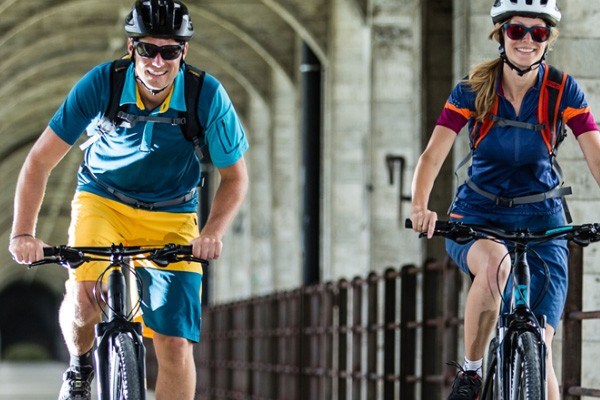 Cycling jerseys are an essential piece of any cyclists' wardrobe. They're designed to keep you comfortable, no matter how hard you ride. Advanced fabrics work to wick sweat away quickly to leave you cool and dry. The more you spend the better the jersey will keep you comfortable. Look for a few key features when choosing a jersey such as multiple pockets, mesh panels and an elasticated hem for added comfort.