Why wear a long sleeve cycling jersey?
For those cooler rides a long sleeve jersey is what you need to stay comfortable on the bike. Some zippered road cycling jerseys have extra thermal properties for more warmth on those really cold days. While Long sleeve MTB jerseys are also a good option for a little extra warmth, some mountain bike tops are made for warmer weather riding. Popular with gravity riders these jerseys often have reinforced panels offer a little extra protection.
You can either wear a long sleeve jersey on its own or on top of a short sleeve jersey. Long sleeve jerseys come in different fits to suit specific cycling disciplines and riding styles. Like short sleeve cycling jerseys, most long sleeves also feature high-wicking technical fabrics to move sweat away from your skin.
To help you navigate the world of cycling jerseys, we've put together this long sleeve jersey guide, so you can find the right top for your next ride.
Race/Athletic Fit
Slim fitting. These figure-hugging jerseys are cut so that there is no excess material to flap about disrupting the air flow around your body as you ride. You can easily spot these jerseys by their figure-hugging design. Race fit long sleeve jerseys are ideal for road cycling as well as cross-country mountain biking.
When worn next to the skin the form fit helps to draw moisture away from the body, so that it evaporates quickly keeping you cool as you ride.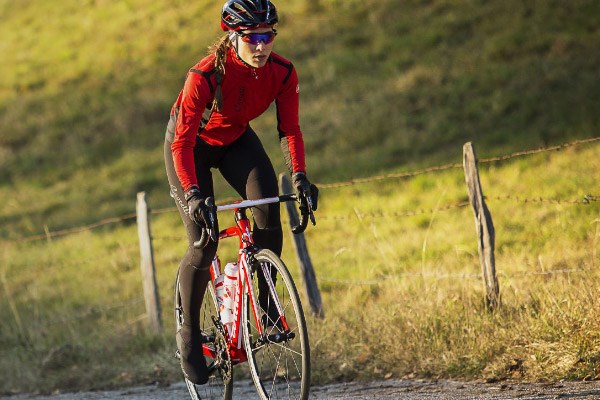 Loose/Casual Fit
These looser fitting jerseys prioritise comfort on the bike with less concern to aerodynamics. Ideal for mountain bike trail and gravity riding, loose fitting jerseys are usually a pullover design. Stretch fabrics make them easy to take on and off.
These MTB style jerseys also look good off-the-bike, so they are good for leisure cycling and urban cycling too.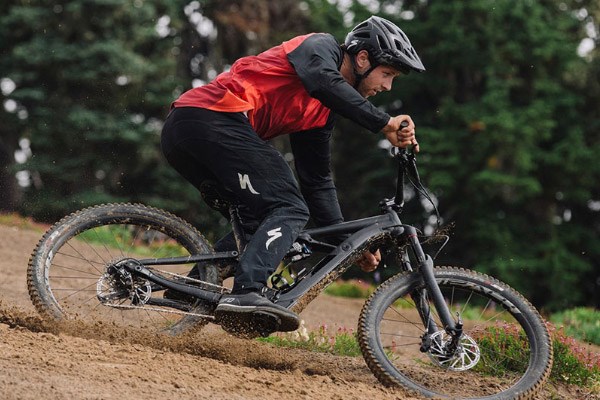 Articulated Construction
The best jerseys will be constructed with articulated areas that are specific for cycling. Whether you are road cycling or mountain biking you will want a jersey that fits well on the bike.
Cycling jerseys are cut slightly shorter at the front to prevent fabric bunching up and longer at the rear, so you don't expose your lower back. This is most noticeable on race fit road cycling jerseys. You may also find jerseys with a crook built into the elbow area for a more comfortable fit on the arms.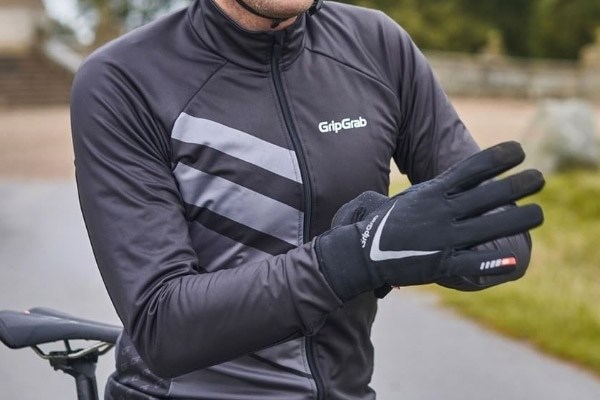 Most cycling jerseys are constructed from man-made fabrics such as polyester and / or nylon. You can also buy jerseys made from natural fibres such as Merino wool. Synthetic and natural fibres have different benefits, so it's worth choosing a type which is best for you.
Synthetic Materials (Polyester, Nylon etc...)
Quick Wicking
Very breathable
Fast drying
Easy care & washing
Durable & long lasting
Flexible for freedom of movement
Affordable
Get smelly quickly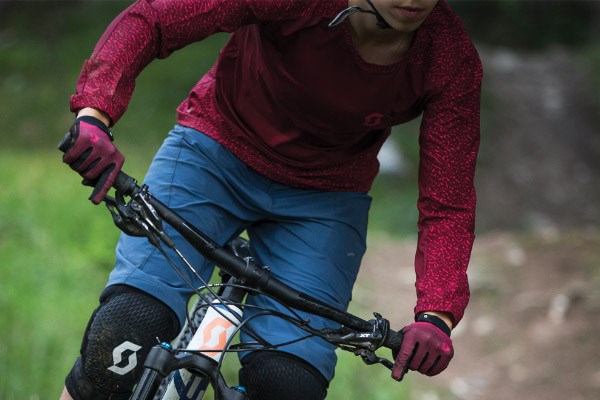 Natural Materials (Cotton, Wool, Merino...)
Breathable
Soft & strong
Ideal for sensitive skin
(wool can be itchy)
Wool retains body heat when wet
Naturally odour resistant
Does not wick quickly (Merino wool does)
Wool can be restrictive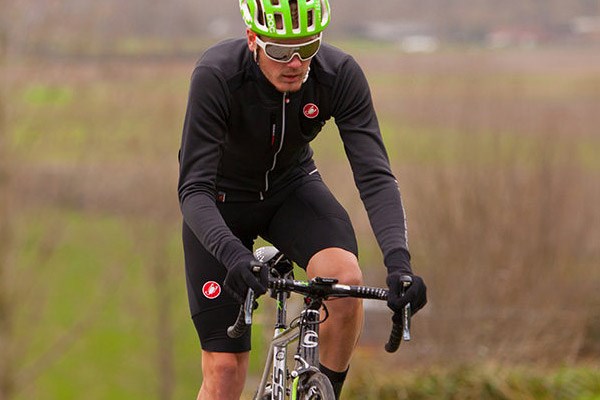 Synthetic materials are ideal for performance jerseys where you want a form fit, and you want to stay dry and cool for longer. Natural fibres are ideal if you ride at a less intense pace and you cycle daily as they don't smell as quickly. You can also by poly-cotton jerseys which combine the benefits of both types of fibre. These jerseys won't shrink in the wash and they'll keep their shape and colour.
Long sleeve road cycling and mountain biking jerseys are quite distinct, and riders will wear them at different times of the year.
Long Sleeve Road Jerseys
Long sleeve for extra thermal protection
Close fit for aero efficiency
May include thermal layers to trap heat
Usually zipped for convenience
Plenty of pockets for storing ride essentials
Reflective trims and Hi-Viz colour options for improved visibility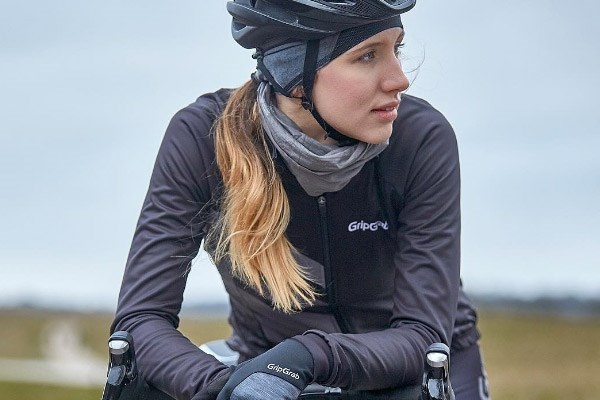 Long Sleeve MTB Jerseys
Long sleeve for protection from trail overgrowth
Loose cut for a comfortable on-the-bike fit
Breathable, high-wicking fabrics
Mesh panels for extra ventilation
Durable panels for more protection on impact zones
Designed to fit over body armour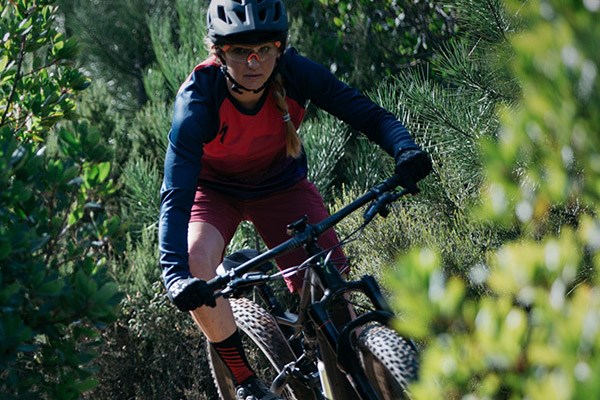 Popular Long Sleeve Cycling Jerseys